Wendy Williams Is Taking A Break From Her Show For A Sad Reason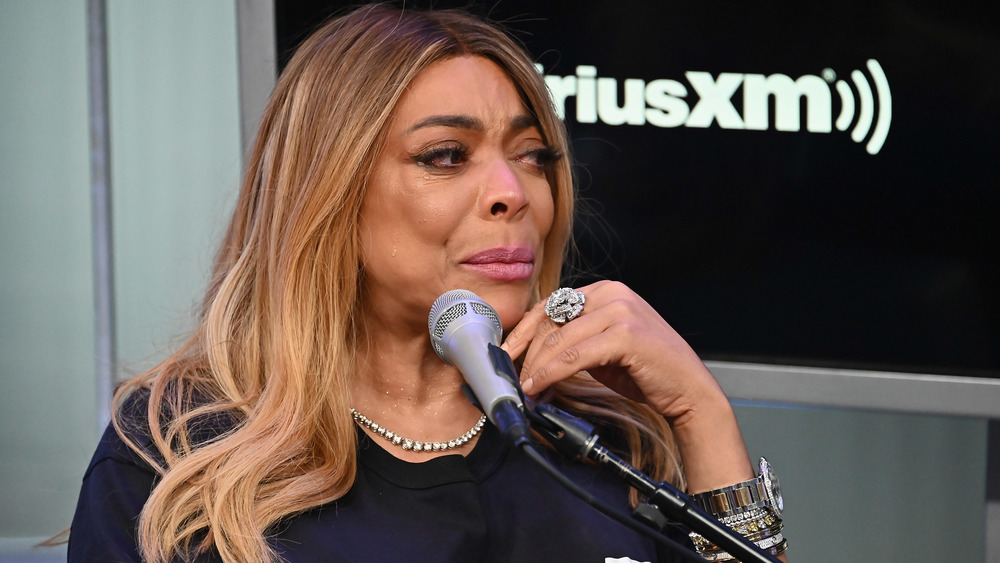 Astrid Stawiarz/Getty Images
Beloved talk show host Wendy Williams is taking a short break from her show. "Next week, The Wendy Williams Show will air repeats," a spokesperson from the show announced in a December 2020 statement, per People. "The show will return with original episodes on Monday, January 4th."
This isn't the first time Williams has taken a break from filming her show, which has been on the air for 12 seasons. In 2018, Williams revealed that she was diagnosed with Graves' disease, an autoimmune disorder that leads to an overactive thyroid gland, which forced her to take time off in May 2020. "Wendy has been dealing with symptoms from her Graves' disease, which is causing fatigue," a rep for the show told People at the time. "In consultation with her doctor and as a precautionary measure, she will be taking some time off as she continues to receive treatment. We look forward to welcoming Wendy back soon and continuing the Wendy@Home shows." 
Following her May break, she filmed from her home after production was stopped in March due to the coronavirus pandemic. (She returned to work in the studio in September 2020.) Despite the tough year Williams endured, she received some good news, too. Her show got renewed through the 2021-2022 season, per Variety. So why will Williams take a break? The answer is pretty sad.
Wendy Williams' needs time to grieve her mom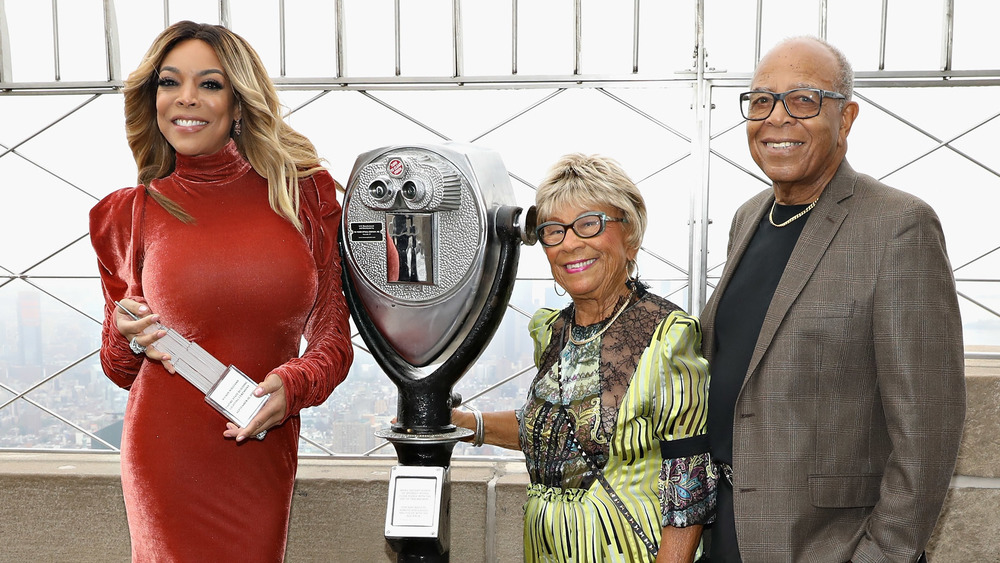 Cindy Ord/Getty Images
Those who are familiar with The Wendy Williams Show know how close Wendy Williams is with her mother, Shirley (pictured above), who often appeared on the program besides her daughter. On the Dec. 7, 2020, episode of her show, the talk show revealed that her mother had died "many weeks ago," according to Today. "She passed away beautifully and peacefully and surrounded by love," the host said. "She didn't suffer, not one bit, thank goodness."
In the audience, Williams left a seat open for her mother in her honor. She reminisced on their special relationship and said their bond was "like that of two teenage girls." She revealed that the trials and tribulations of the coronavirus pandemic made her forget the exact date of her mother's passing. "Gone is the best mother, the best girlfriend that a girl could ever have," she added. "I feel fortunate that I had her in my life all of my 56 years because people in my age bracket — many of you, throughout the years — (say,) 'You're really lucky to have your mom and dad together in a happy marriage.'"
In light of the sad news, Williams is taking a break. "The Wendy Williams Show will air repeats to allow Wendy to travel and be with her family at this time," a spokesperson said, per People. We send our condolences to Williams and her family.
Wendy Williams wants to support her son Kevin through his grieving process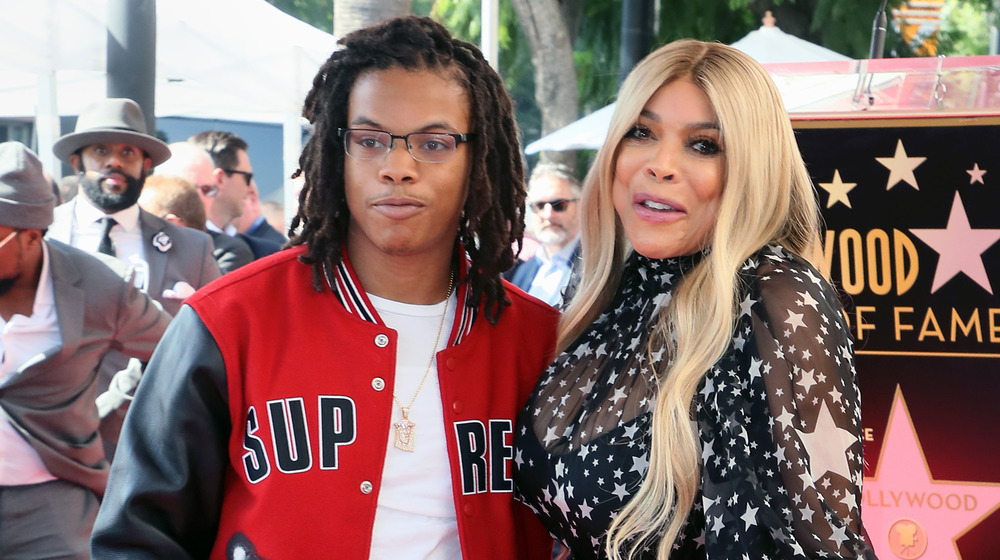 David Livingston/Getty Images
Grieving someone's death is a pain like no other, especially if it is your first death experience. While it has been an emotional few weeks for Wendy Williams and her family, she said she wants to be a support system for her son Kevin Hunter Jr. during this time since he has never experienced such a loss before. "I've got to be strong for my son," the talk show host said on the Dec. 7, 2020 episode of The Wendy Williams Show. "This is his first death. He does not know death, he's 20. He does not know death. He does not know anything about this."
Kevin Jr., much like his mother, is also having quite the emotional year. Following Williams' divorce from his father, Kevin Hunter, in 2019, Kevin Jr. has made it clear that he has got his mother's back. In May 2019, Kevin Jr. was arrested and charged with simple assault after a physical altercation with his father about his divorce from Williams, per People.
In true mama's boy fashion, Kevin Jr. would do anything to protect his mother. Williams said she has to be a pillar of support and keep her composure while mourning her mom's death so he does not worry about the rest of their family. "If I do all that, he's gonna be worried about me. If he worries about me, then he's gonna be worried about, then, his grandfather, his aunt," She said. "He's gonna be worried about everybody in the family."