Kris Jenner Addresses Rumors That Tyga Fathered Kylie's Baby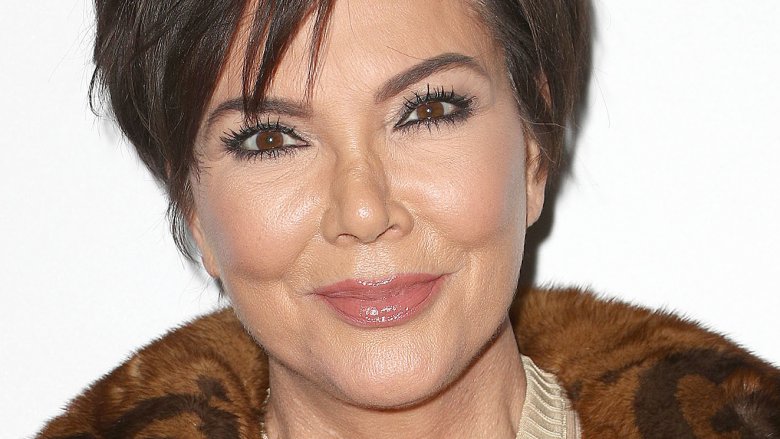 Getty Images
The Keeping Up With the Kardashians star is finally ready to open up about her daughter's private life.
After months of staying quiet about daughter Kylie Jenner's pregnancy, world famous momager Kris Jenner is now able to speak out about her kiddo and her newborn grandbaby, Stormi Webster. During an interview with 106.5 radio show Kyle and Jackie O on Sunday, March 11, 2018, Kris responded to rumors that Kylie's ex-boyfriend Tyga had wanted to do a paternity test (via Us Weekly). According to reports, Tyga had allegedly believed that he was the true father of Kylie's baby — not the beauty mogul's current boyfriend, rapper Travis Scott.
"Tyga was chiming in saying maybe it was his baby," the hosts of Kylie and Jackie O said to Kris. Stopping the gossip from going any further, Kris quickly said, "Oh no, no no. I think that was just a bunch of silly rumors as usual."
The 62-year-old added, "Yeah you guys know better than that."
Beyond her comments on her grandchild's biological father, Kris has opened up in recent weeks about Kylie and Stormi. "It's great. She loves it. She's doing really, really great," Kris told Us Weekly earlier in the month. "The baby's happy and healthy and everybody's good at home. So we're excited." She also shared her love for Scott, noting, "He's really, really great, really attentive, and couldn't be cuter with Kylie."
As Nicki Swift previously reported, Kylie gave birth to her first child with Scott in early February. Though she was super secretive throughout her entire pregnancy, Kylie's since started to once again share her life with her fans, posting photos on social media and sharing moments with her baby girl.