Why Kylie Jenner Was So Secretive About Her Pregnancy
Kylie Jenner welcomed a baby girl with boyfriend Travis Scott on Feb. 1, 2018 — even though she never actually confirmed her pregnancy!
"I'm sorry for keeping you in the dark through all the assumptions. I understand you're used to me bringing you along on all my journeys. My pregnancy was one I chose not to do in front of the world," Jenner explained on Instagram. "I knew for myself I needed to prepare for this role of a lifetime in the most positive, stress free, and healthy way I knew how. There was no gotcha moment, no big paid reveal I had planned. I knew my baby would feel every stress and every emotion so I chose to do it this way for my little life and our happiness."
Still, there may be more to Jenner's uncharacteristic lack of selfies and paparazzi snaps than she's willing to say outright. Here are some theories.
She may actually dig the attention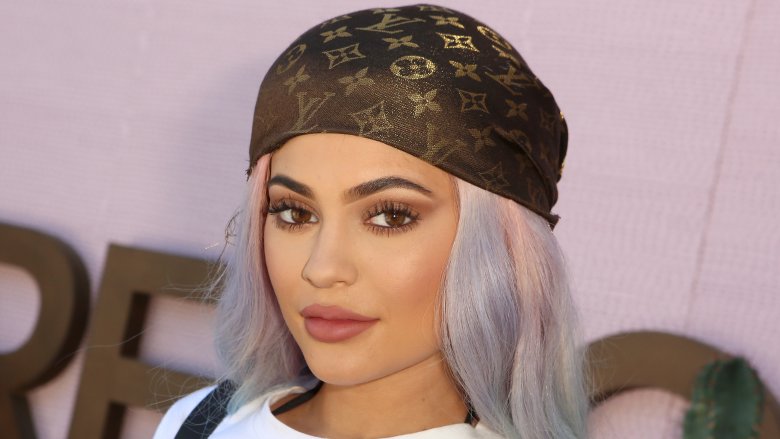 Getty Images
Jenner may have realized a lot sooner than her sisters that one of the best ways to generate intrigue is actually to undershare instead of overshare. By keeping her pregnancy under wraps, she created interest to the point of obsession over the bun in her oven.
A source told People that Jenner's strategic use of social media, while essentially hunkering down at home, was very deliberate. "She wants to reveal things on her own terms but she's, of course, having fun teasing everyone. She knows all the attention is on her and her baby bump, but she won't share until she wants to."
She could've been insecure about her body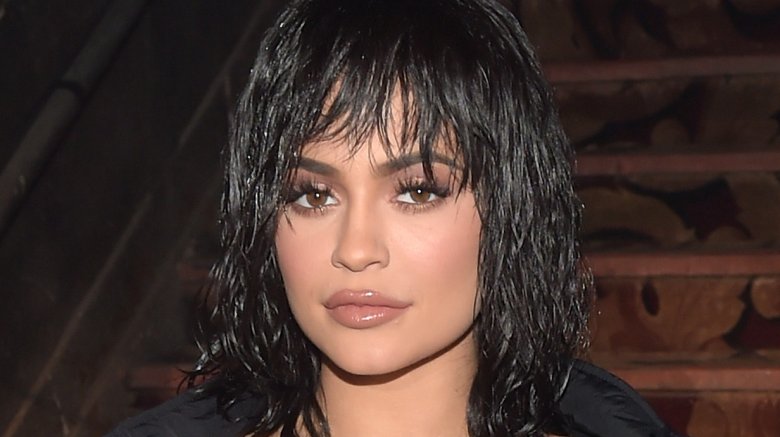 Getty Images
For a family as image-conscious as the Kardashian-Jenners, any ounce of weight gain, even if it's just a baby bump, could be cause for major concern. Jenner, who grew up in the spotlight with all eyes on her changing body, may have been particularly insecure about her appearance.
A source told People that a big reason Jenner was in hiding was because of body-insecurities. "Her body is changing and she's very self-conscious about it," a source said. "She's always been insecure that she's not as curvy or pretty as her sisters."
An insider also told Radar Online, "Kylie's been eating non-stop and has gained a tremendous amount of weight. She is not eating healthy either, so it is not making her situation any better." The source claimed Jenner had been hiding her previously overexposed body under baggy clothes, noting, "Kylie does not want anyone to see her like this, not even Travis. She thinks she is morbidly obese right now. Although her family tells her that she needs to calm down, she cannot wait to get this baby out so that she can get back to the size she wants to be."
Another source told Radar Online, "This has not been an easy past couple of months for her by any means because she has seen her body go from skinny and sexy to pregnant and bloated. She doesn't know how much more of this she can take!"
Was she hiding her lips?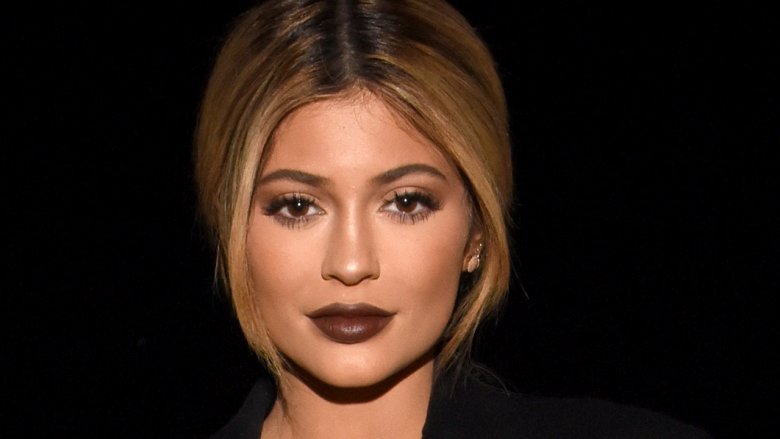 Getty Images
Jenner has confessed to having lip injections and feeling extremely insecure about her natural pucker. Chances are she wasn't able to maintain her plump pout once she was expecting, which may explain why she'd gone underground for a bit.
Dr. Simon Ourian, a cosmetic surgeon who's previously worked on Jenner's lips, told Page Six, "I recommend that women stop getting lip fillers as soon as they learn they are pregnant. No one knows the implications of lip fillers on pregnant patients since dermal fillers haven't been tested on pregnant women. I would never knowingly administer lip injections to a pregnant patient. In fact, it is my policy not to perform any procedures at all on pregnant women."
Rumor has it her relationship was on the rocks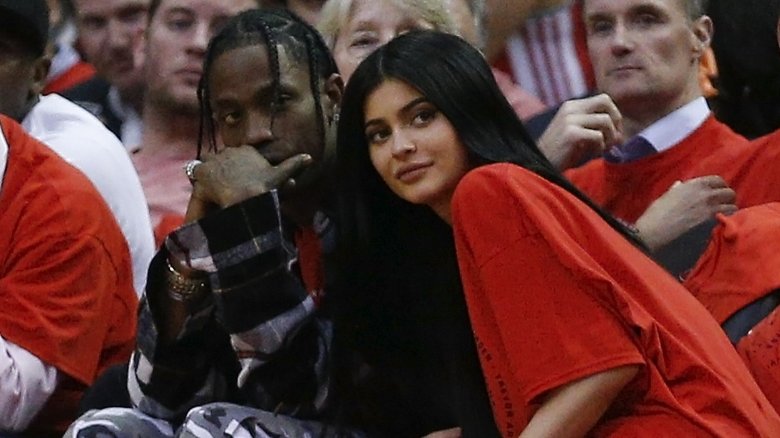 Getty Images
Jenner and baby daddy Scott may or may not be together. An insider told Radar Online in December 2017 that Scott told Jenner he "can't do this anymore" in regards to their romance, and that Jenner is "still refusing to admit that it's over and begging him to stick around." The source added, "He finally plucked up the courage to tell Kylie he's done, that he loves her and will always be around for the baby, but they're not compatible as a couple. Kylie was totally blindsided even though everyone else in her life saw this coming."
That same month, a source insisted to People that Jenner and Scott were still an item, but there was tension between them. "Kylie and Travis spend very little time together. Kylie is not happy about it. She wants Travis to be around more and help [with] preparing for the baby. But Travis only has a few more tour dates left, and then he is off for the holidays. Kylie is hoping he will step things up once the tour is finished." We'll have to wait and see how things with Scott shake out now that the baby's arrived.
Could her ex be the father?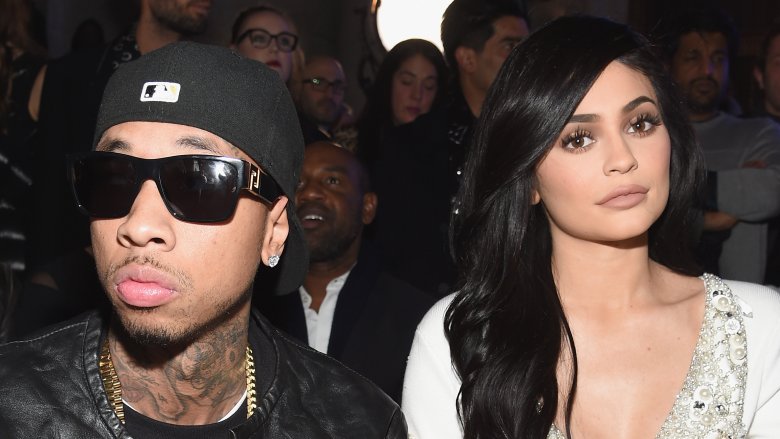 Getty Images
There have been rumors that Jenner's baby may actually be by her ex, rapper Tyga, who appeared to stoke those rumors himself by posting a since-deleted Snapchat of a screenshot of a TMZ headline about Jenner's pregnancy and writing, "Hell nah that's my kid." Tyga later told TMZ that his post wasn't real.
In June 2017, an insider told OK!, "Remember, [Kylie has] wanted to be pregnant with Tyga ever since she turned 18 and they had plenty of near-misses when she thought she had conceived."
A source told In Touch, "[Tyga] really believes this could be his baby. He is talking nonstop to his friends about this being his child. He will try to get Kylie to have a DNA test." However, the source added, "Kylie is sure the father is Travis. She was only with him at the time she got pregnant."
Caitlyn and Kris allegedly weren't thrilled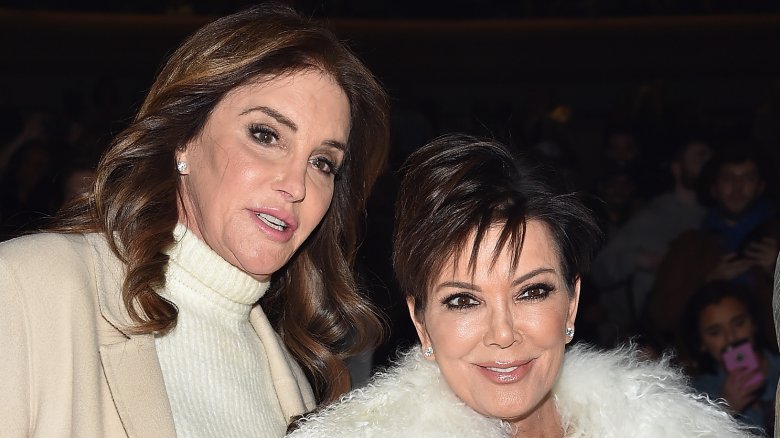 Getty Images
Kylie may have been keeping her pregnancy under wraps because of the way her own family — specifically her parents Caitlyn and Kris Jenner — reacted to the news. 
A source told Entertainment Tonight that Caitlyn Jenner "wasn't happy at first about Kylie becoming a young mother," adding that Caitlyn is also "hesitant" about Kylie's relationship with Scott. The insider claimed Kylie "wasn't happy about how Caitlyn responded" to what may be the biggest news of her entire life.
Meanwhile, talk about irony: Kris Jenner, who created an entertainment empire sharing her daughters' private lives, is allegedly scared that people will exploit Kylie during her pregnancy. On the mid-season premiere of Keeping up with the Kardashians in January 2018, Kylie calls Kris frantically after an employee tries photographing Kylie in her own home.
"I really feel bad for Kylie because there's always somebody that's trying to exploit a certain situation," Kris says on the episode (via People,) declining to mention what "certain situation" she's referencing. "To have somebody in her own home trying to snap pictures they shouldn't be snapping is really, really stressful. You want to be able to trust the people that you're surrounded by, but we have to really be on alert at all time, and that's extremely upsetting when you feel like you can't be in your own bedroom or bathroom."
Her fame put her in danger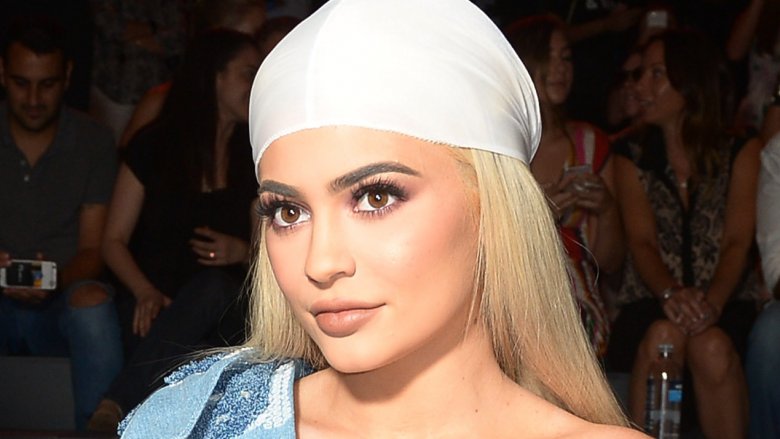 Getty Images
Kylie may have stayed out of the public eye, in part, because she feared for her safety and that of her then-unborn child. Invasive paparazzi can certainly pose problems, and let's not forget the harrowing armed robbery that her sister, Kim Kardashian, suffered in Paris in October 2016.
"She is currently in hiding in Kris's home, where half of the windows have been covered to prevent any photos of her," a source told Radar Online. "Anyone that is there to visit with her must check their cell phones with security guards ... All guests must sign a $10 million confidentiality agreement and an NDA [non-disclosure agreement]. If they don't sign the agreement, they can't see her. After signing the papers, there is one more checkpoint, which is the metal detector and pat down."
She may not have wanted to steal her sisters' thunder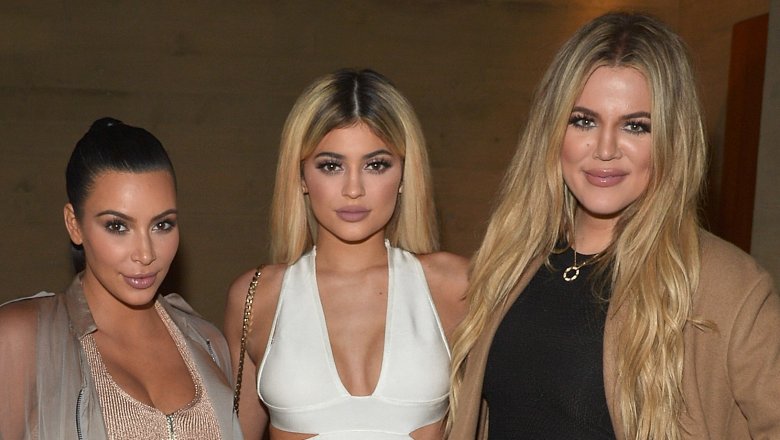 Getty Images
Big sister Kim recently welcomed her third child, a daughter born via surrogate, and some insiders allege Kim wasn't too happy when she first learned of Kylie's pregnancy.
"Her first reaction was, 'Seriously?' She didn't respond well at first," a source told People. "It's like she and Kanye had gone on this whole journey to get pregnant for months, and now this happens to Kylie. She teared up. It definitely took a lot of time for her to process it."
In addition, Kylie's other big sis, Khloe Kardashian, got pregnant almost at the exact same time that she did, and Khloe's been in her relationship with pro basketball player Tristan Thompson longer than Kylie has been with Scott. As a result, Kylie may have been quite content to let her siblings have their moments in the sun, even if it meant hanging out in private. 
"Kylie loves how close-knit her family is. They are looking at their pregnancies like a unifying experience for them as sisters," a source told People. "Getting pregnant at the same time was totally unplanned, but they are really happy about it."
She's a homebody now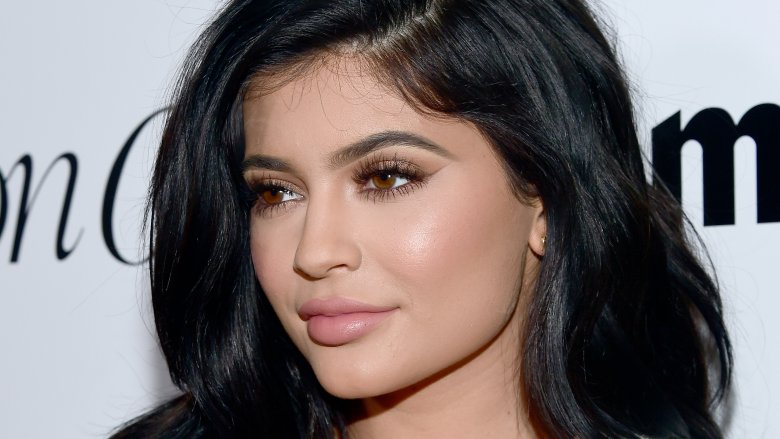 Getty Images
Part of the luxury of being rich is that you can let your entertainment come to you. A source told Hollywood Life that Kylie hardly left her house during her pregnancy — because she didn't have to. 
"She feels safe, happy, secure and most comfortable during her pregnancy at home, surrounded by her few close friends and family," the source said. "Since becoming pregnant Kylie has never felt happier and long, lazy, cozy mornings in bed suit her perfectly." The source added, "While she used to make regular trips to her local mall, Calabasas Commons, to go out for sushi or burgers with Tyga, all that has stopped since becoming pregnant with Travis' baby. She is not coming out at all anymore except for a few short trips to her mom's within her gated community."
She's tired of fame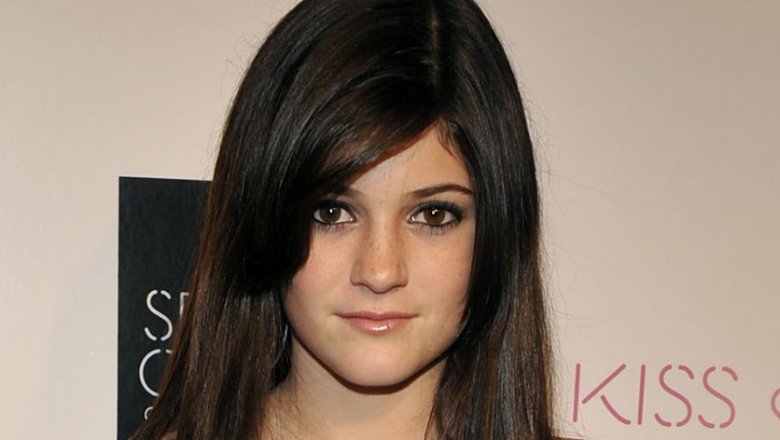 Getty Images
Kylie was thrust into the spotlight as a child, before she was genuinely able to process what that sort of lifestyle would entail — and it got old for her. A source told Us Weekly, "She spent her adolescent life on television and has been famous for over 10 years now. If this is the first thing she wants to keep to herself, she should be allowed that. She's worked hard enough to do whatever she wants."
Kylie has hinted at wanting to disappear from the spotlight, and she may want to shield her daughter from fame too. During an episode of Life of Kylie in August 2017, Kylie says (via Entertainment Tonight), "Kim always said [fame] is what she's made for, and I respect that, but it's hard to do normal things when every single person knows who you are ... I know I'm making myself more famous by having an Instagram and posting photos, but I'm not that type of person, like, where I want all the attention ... I don't know what it's like to live a normal life, where people just don't know who you are, to get out of the car and not have everyone stare at you..."
Is she saving it for TV?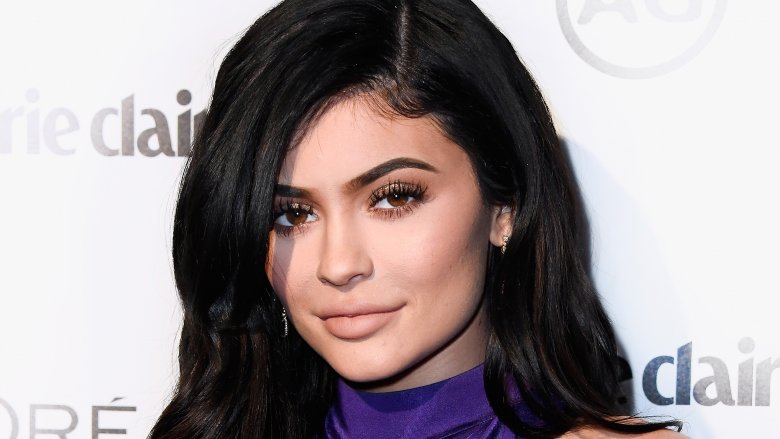 Getty Images
Reports of Khloe's pregnancy came just days after Kylie's pregnancy was made public — but Khloe did not confirm the news until closer to the Keeping up with the Kardashians mid-season premiere in January 2018. Since Kylie's pregnancy was even more shocking, you better believe that the show is apt to use it for a ratings boost.
Being pregnant is exhausting. Duh!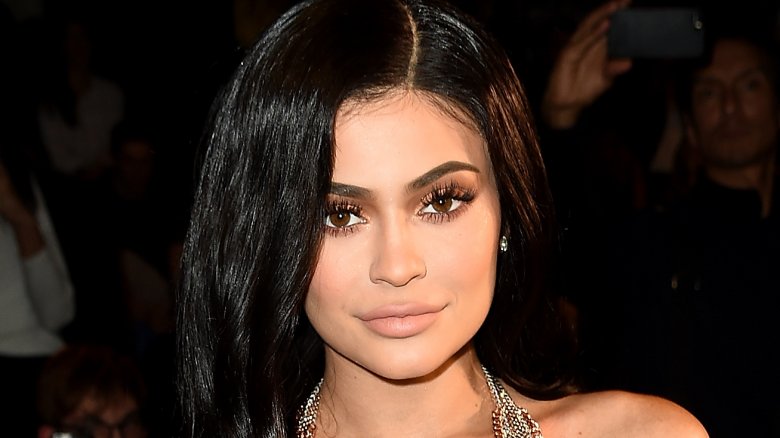 Getty Images
Stars: They're just like us! A big reason Kylie had been flying under the radar is simply because, well, pregnancy makes you tired.
"She's been resting a lot and keeping things low-key," a source told Us Weekly. "Kylie has been exhausted lately."
An insider told Radar Online that Kylie had been minding her health leading up to labor. "She is due in late February or early March and she is having some minor complications right now that may force her to deliver the baby C-section. It is nothing too alarming; her docs think that it would be the best option for the delivery." The source added, "Kylie his having a hard time walking around and getting places because her belly is just so big and she is so little."
She was saving it for a sweet home movie
You have to admit, this is pretty cute: Jenner released an adorable collection of footage of her pregnancy and romance with Scott, titling the clip "For Our Daughter." It chronicled everything from her pals recalling how they found out about the pregnancy to OB-GYN trips to family dinners and visits (Chicago West makes her debut!) and even the delivery room. (Don't worry, it's tastefully done and actually very moving!) And, of course, there is plenty of footage of Jenner in her underwear, because what would a piece of Kylie Jenner media be without it?