Khloe Kardashian Finally Confirms Pregnancy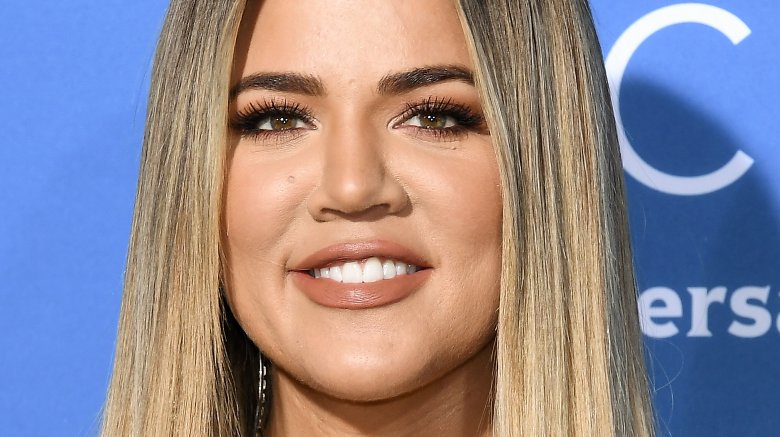 Getty Images
Congratulations to the Keeping Up With the Kardashians star!
On Wednesday, Dec. 20, 2017, Khloé Kardashian finally confirmed that she and boyfriend Tristan Thompson are expecting a baby. Posting a black-and-white photo of her and Thompson's hands on her baby bump on Instagram, Kardashian wrote, "My greatest dream realized! We are having a baby!"
She continued, "I had been waiting and wondering but God had a plan all along. He knew what He was doing. I simply had to trust in Him and be patient. I still at times can't believe that our love created life!"
Speaking to Thompson directly, Kardashian added, "Tristan, thank you for loving me the way that you do! Thank you for treating me like a Queen! Thank you for making me feel beautiful at all stages! Tristan, most of all, Thank you for making me a MOMMY!!! You have made this experience even more magical than I could have envisioned! I will never forget how wonderful you've been to me during this time! Thank you for making me so happy my love!"
Kardashian also went on to thank her followers for their support. She noted that she and Thompson decided to keep mum on the pregnancy at first so that they could "enjoy [their] first precious moments" by themselves.
Kardashian concluded, "I am so thankful, excited, nervous, eager, overjoyed and scared all in one! But it's the best bundle of feelings I've ever felt in my life!"
As Nicki Swift previously reported, rumors that Kardashian was pregnant first circulated back in September. Later reports indicated that she and Thompson, who've been together for over a year, may be having a baby boy. However, that news has not yet been confirmed.
While this is Kardashian's first child, the kiddo will be Thompson's second. He shares 1-year-old son, Prince, with ex-girlfriend Jordan Craig.
As fans of the Kardashian-Jenner clan know, Kardashian's sisters Kim and Kylie are also reportedly expecting children, though only Kim has confirmed her pregnancy.
While we wait for more details about Kardashian's pregnancy, read all about her difficult journey to motherhood.