Khloe Kardashian Reportedly Pregnant With Tristan Thompson's Baby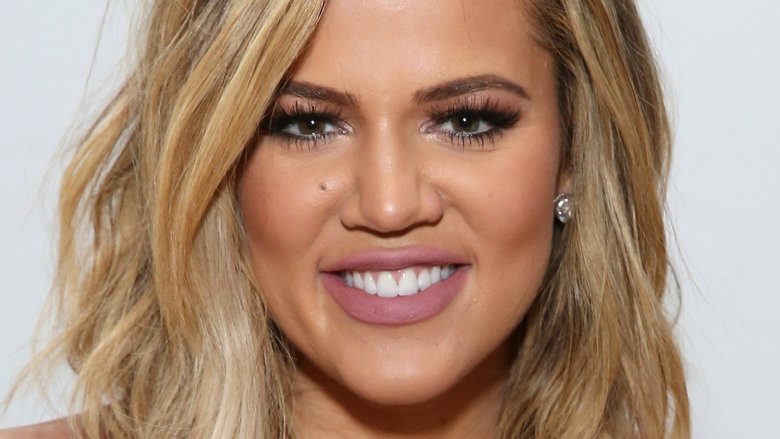 Getty Images
Sounds like Kourtney Kardashian and Kendall Jenner are the odd sisters out.
After news broke that Kim Kardashian is reportedly expecting her third child via surrogate and that Kylie Jenner is rumored to be pregnant with her first kid, Khloé Kardashian has now reportedly joined the expectant mothers club. According to TMZ, Khloé and her boyfriend, NBA star Tristan Thompson, are having a baby.
The gossip site notes that Khloé, who's been dating Thompson for nearly one year, conceived naturally and is three months along. And, TMZ adds, Khloé, 33, doesn't yet know the sex of her unborn child.
Multiple sources confirmed the news to People. "Yes, Khloe and Tristan are expecting and they are absolutely thrilled," an insider told the magazine. "This isn't something they were in a rush to announce to the whole world, and it's only been in just the past week or so that they've felt comfortable telling most of their inner circle. Things were complicated a bit by Kylie's announcement as they don't want to be seen as intruding on that moment for her but it is now reaching a point where Khloe doesn't want to be openly lying to people, and just staying quiet isn't going to work anymore."
The source continued, "This is something Khloe has wanted for years and years and yet it's more than that: she didn't want it unless she was in the right relationship for it. She never let it happen with Lamar, intentionally, and she never considered it with James or French or anyone else she has seen. But this is such a wonderful moment for her: not only is she going to be a mother, she is going to be raising a child with a man she truly loves. Everyone is over the moon for them both."
This child would be Khloé's first and Thompson's second. The athlete, 26, previously welcomed a son, Prince Oliver, with his ex-girlfriend Jordan Craig in December 2016.
Congratulations to Khloé and Thompson!
While we wait for Khloé to confirm the news herself, read up on some surprising facts about the Kardashian family.