Why Kirstie Alley Regretted Her Famous Bikini Moment On Oprah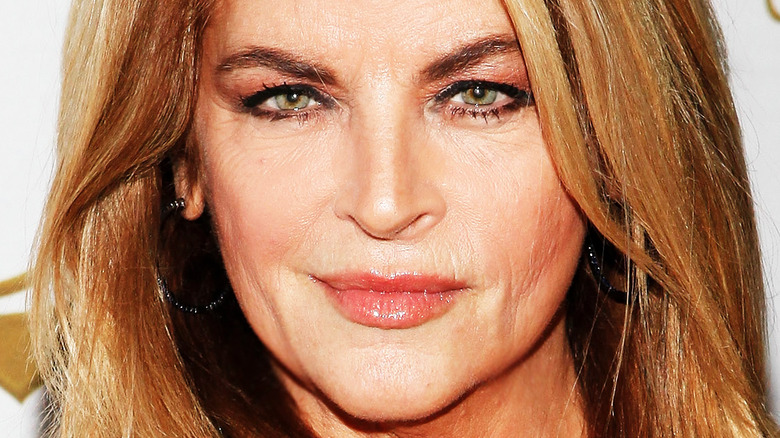 Cindy Ord/Getty Images
On December 5, 2022, actor Kirstie Alley died at age 71. Alley's official cause of death was colon cancer, her rep told People. Her kids, True and Lillie Parker, took to social media to share a statement. They wrote via Twitter, in part, "We are sad to inform you that our incredible, fierce and loving mother has passed away after a battle with cancer, only recently discovered." They added heartwarming details about her life, saying, "As iconic as she was on screen, she was an even more amazing mother and grandmother."
Alley was an icon who had a bustling career. In 1991, she won an Emmy Award for her role in the popular sitcom "Cheers." She received attention for many of her other television and film performances, including her starring role in the sitcom "Veronica's Closet," which scored her Emmy and Golden Globe nominations. Beyond her acting, the actor received attention regarding one tricky subject matter. 
Unfortunately, Alley faced plenty of media scrutiny about her weight. While the path was sometimes rough, Alley found ways to empower herself. Remember when she rocked that bikini on "The Oprah Winfrey Show"? Although many fans thought she looked fierce and confident, Alley ultimately cringed at the memory. So, why did she regret her swimwear appearance?
Kirstie Alley wasn't comfortable with the aftermath of her bikini moment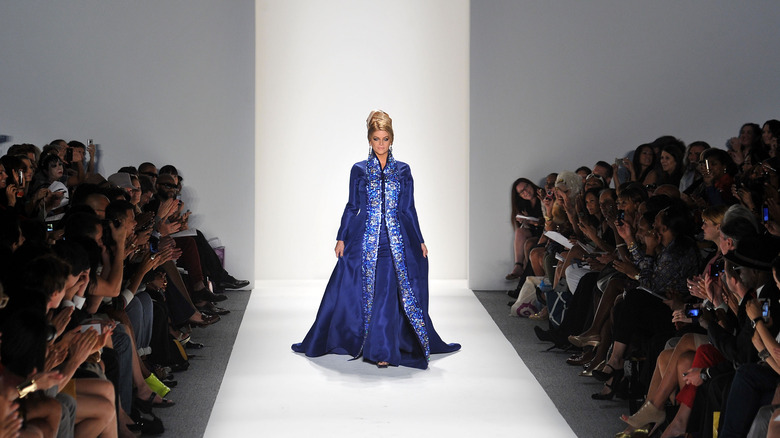 Mike Coppola/Getty Images
When Kirstie Alley lost a significant amount of weight, she decided to put her results on display. In a 2006 appearance on "The Oprah Winfrey Show," she showed off her newly transformed body in a bikini. Alley told Winfrey that her weight loss positively affected her self-esteem, per People. However, the actor admitted she wouldn't have publicly flaunted her younger, slimmer body in swimwear because she didn't feel confident at the time. Fortunately, her mentality changed. She told Life Magazine (via People), "I feel happy with the way I look and feel. For me, that's the greatest thing that's happened."
While Alley seemed secure in her decision at first, she later regretted her famous bikini moment — thanks to modern technology. In 2010, she reflected on her choice on "Larry King Live." At the time, she didn't imagine the television bit would blow up as it did. She explained, "So stupid. All they have to do is take a frame shot. Little did I know that this would be all over YouTube. It has had, like, millions of hits." She added that it was her idea, and she initially found freedom strutting her thinner figure in swimwear. But her perspective shifted. "Now I have to live with this for the rest of my life," she noted.
Kirstie Alley had also opened up about her weight loss journey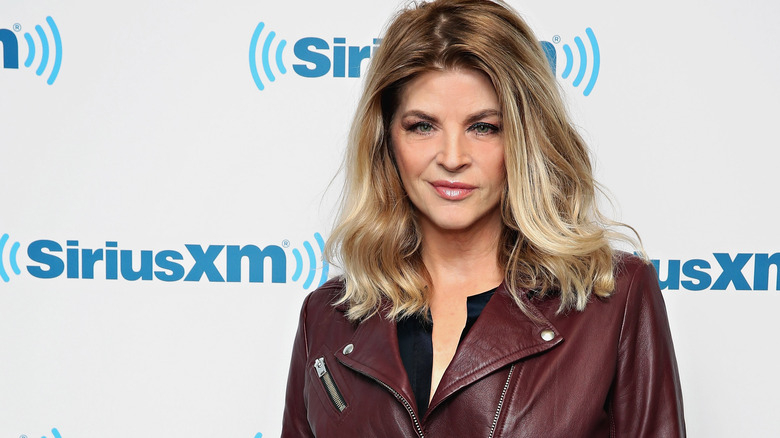 Cindy Ord/Getty Images
Throughout the years, Kirstie Alley appeared on numerous talk shows to discuss her weight loss journey, and what a journey it was! According to People, she first shed pounds on Jenny Craig, a program she was a spokesperson for in 2004. She lost 75 pounds following the regimen. In 2005, she starred in the series "Fat Actress," which gave her a chance to use her sense of humor about her weight. She also put her comedic flair in her book "How to Lose Your A** and Regain Your Life: Reluctant Confessions of a Big-Butted Star," which came out that year. However, her weight went up and down and proved to be a struggle in subsequent years. When Alley joined "Dancing with the Stars" in 2011, and ended up winning second place, she ultimately lost 100 pounds. In 2014, she started using Jenny Craig again after a weight fluctuation.
In 2015, Alley talked to "Extra" about her dramatic weight loss. She described how she moderately exercised on her bike and ate properly. Alley remarked, "It does have to become a lifestyle and I always thought that was out-of-the-box or YOLO or so overused." She added, "I had to look at the longevity of my life and the quality of my life." In terms of leading a healthy lifestyle, the actor finally found her stride.