Tom Hiddleston Originally Auditioned For A Different MCU Role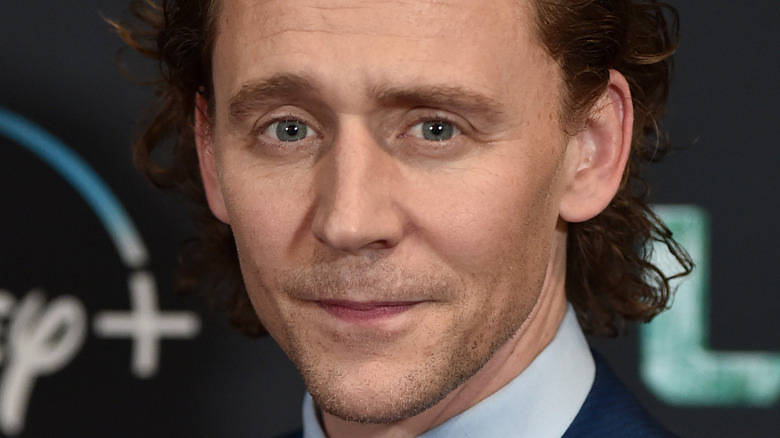 Alberto E. Rodriguez/Getty Images
Tom Hiddleston will forever be known as everyone's favorite God of Mischief, Loki. With Hiddleston's good looks, standout talent, and entertaining storyline in the Marvel Cinematic Universe, Loki has become a fan favorite. "I understand the audience sees good in Loki — they want him to get past his internal and external obstacles," the British actor told Variety. He also explained how the anti-hero qualities can be intriguing to some people, as they watch the character learn and grow from his mistakes.
Hiddleston also seems to enjoy playing Loki, specifically because of the love he gets from his fans. "I was once in a restaurant and the head chef, so sweet, popped his head out to say hello, and said, 'Hello, Mr. Loki,' which is incredibly polite,'" he told BBC1 (via the Daily Mail). He also mentioned that he finds it cool when people cosplay as Loki and name their dogs after the beloved character.
Even MCU showrunner Kevin Feige loves watching Hiddleston thrive as Loki. When asked by Collider about the humor of the two gods, Thor and Loki, Feige replied, "The answer comes down to the performers and to the remarkable talents of Mr. Hemsworth and Mr. Hiddleston, and the range of talents, to be very RADA trained, Shakespearian, and also hilarious." Yet, while no other actor could possibly portray Loki now, Hiddleston never actually auditioned for this role.
Tom Hiddleston auditioned for Thor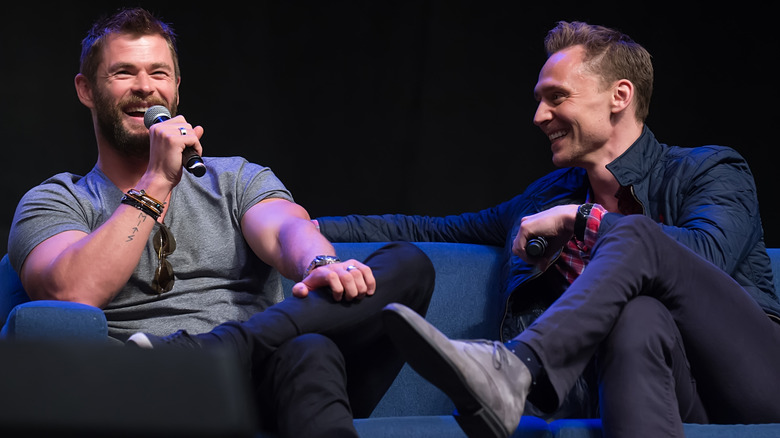 Gilbert Carrasquillo/Getty Images
On an episode of "The Tonight Show Starring Jimmy Fallon," Tom Hiddleston explained how he auditioned for the first Thor movie, stating that they were looking for newer actors to add to the Marvel family. "The agreement was if you're over six-foot and you've got blonde hair you can come and have a pop at it," he said. "I never auditioned for Loki. I only ever auditioned for Thor, which is nuts." After Fallon showed a clip to the audience, the actor added. "I think we can all agree that they cast the right actor."
How did Hiddleston get cast as Loki then? It turns out that he and the movie's director, Kenneth Branagh, had met before and the director had Hiddleston in mind for the role. "It had a life-changing effect on me," he told The Hollywood Reporter. "It happened quite organically, almost by accident." Hiddleston mentioned that after working on a couple of projects with Branagh, he cast him as Loki in "Thor," and the rest is history.
And now Hiddleston has portrayed Loki in the MCU for more than a decade. "Rather than ownership, it's a sense of responsibility I feel to give my best every time and do the best I can because I feel so grateful to be a part of what Marvel Studios has created," he told Entertainment Weekly. And the British actor seems to hold no grudges against not getting cast as Thor.
Liam Hemsworth was almost cast as Thor
Kathy Hutchins/Shutterstock
Tom Hiddleston may have auditioned for the role of Thor, but he seems to enjoy poking fun at it. He mentioned on Disney's "Untold" that there was a challenge poster hung up in the stunt gym, and he tried it out after Chris Hemsworth did. "I didn't get past 15 pull-ups," he admitted. "So, that's the reason [Hemsworth] was cast as Thor."
But before Hemsworth was cast as the God of Thunder, it was revealed that Liam Hemsworth, Chris' younger brother, almost ended up being Thor. "My younger brother auditioned and he got very close," Chris said during Wired's Autocomplete Interview. "He got down to the last five people. They were like, 'Look, he's great, but he's a bit young.'" He then mentioned that his manager suggested Chris audition again, and he eventually got the role.
And even Liam admitted that his older brother was just right for the role. "I never really wanted to do it," he told GQ Australia about auditioning for Thor. "I always felt I was too young for it. I didn't feel Thor-ish." He went on to portray the role of Gale in the "The Hunger Games" franchise.