What Julia Stiles Is Up To Today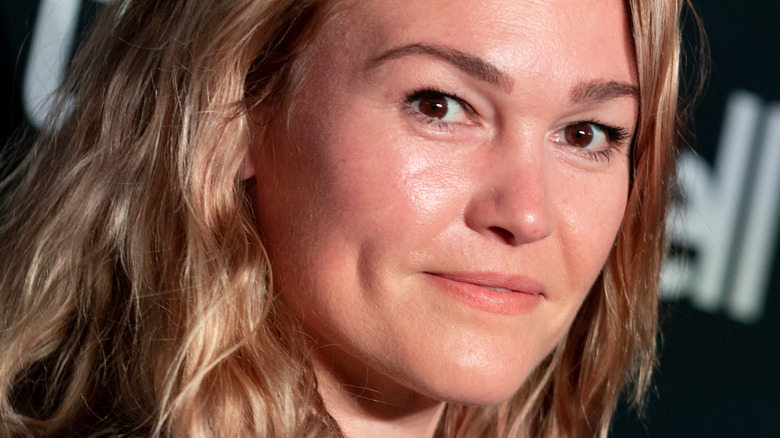 Emma Mcintyre/Getty Images
In the late '90s and early '00s, Julia Stiles was a staple of many of the romantic comedies that warmed our hearts and made us laugh. One of her most notable roles was as Kat Stratford in the 1999 film "10 Things I Hate About You," which also starred Joseph Gordon-Levitt and the late Heath Ledger. She shined as the strong-willed teenager who would rather be reading feminist literature than dating high school boys. However, in 2019, Stiles revealed that it's hard for her to watch the iconic movie. She told People, "If you had your prom video or a home video from high school, I don't know that I'd watch it. I usually just look away. I'm glad that people enjoyed it and I'm glad that they're still talking about it. I don't take that for granted, but I look away pretty quickly."
While Stiles hasn't completely stepped out of the spotlight in recent years, she's kept a lower profile at times. That's partly due to her being more nitpicky about the roles she decides to play. In a 2017 piece by Vogue, she explained, "I am more thoughtful about that now. In my twenties I was a bit more cavalier, and didn't think ahead about how a project might be received." Stiles added that a role will captivate her if it's something she'd actually watch.
So, what is Stiles up to today? What's going on in her professional and personal life? Let's take a look.
Julia Stiles has starred in some high-profile projects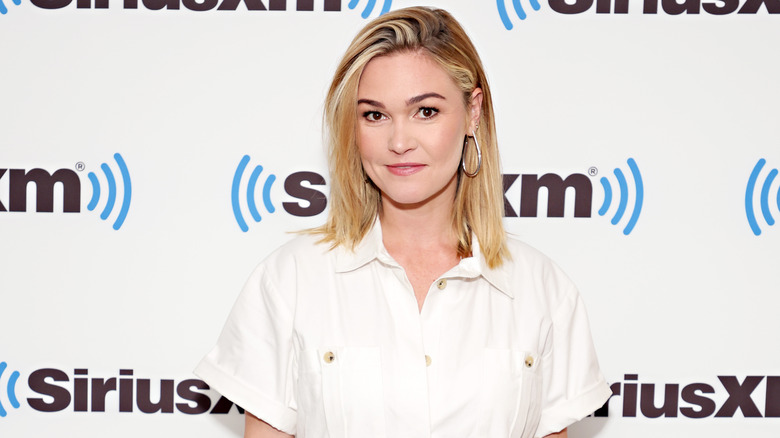 Cindy Ord/Getty Images
Fans will be happy to hear that Julia Stiles is still acting! In 2022, she starred as Tricia Albright in the "Orphan" prequel, "Orphan: First Kill." The same year, she played the role of Maisy-May in the TV series "The Lake," per IMDb. The series follows a man's homecoming to his family lake house as he attempts to rebuild his relationship with the daughter he gave up for adoption. Stiles plays his stepsister.
In June, Stiles appeared on "Good Morning America" to promote "The Lake." She explained her reasoning for joining the comedic show, saying, "I wanted to go to work everyday and try to make other people laugh, make myself laugh, instead of having to cry or scream or be terrified." A piece by Elle Canada revealed Stiles' other intention in taking the part. Stiles wanted to try a different genre and prove her capabilities to herself and fans. She explained, "Nobody really thinks of me in comedy that much, even though I have done a bit of it, and I was really eager to do something with this sense of humour. I had to show that I'm not only capable of doing drama." It's a bit ironic considering that Stiles got her start in comedy! But fans are here for it.
Inside Julia Stiles' personal life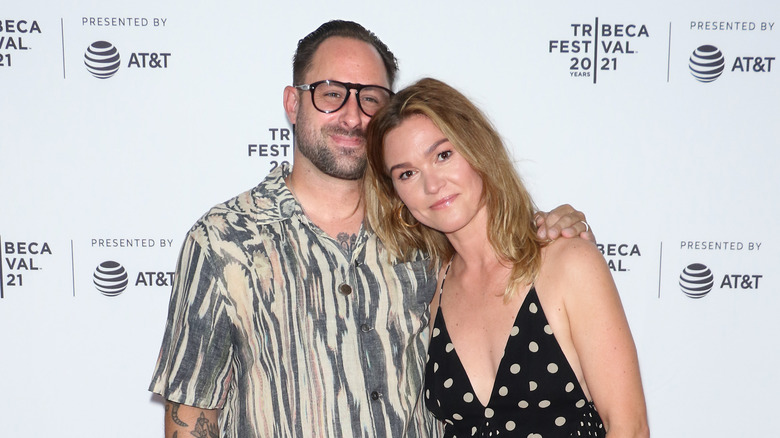 Jim Spellman/Getty Images
Julia Stiles met camera assistant Preston J. Cook on the set of her movie "Go with Me." In September 2017, the two got married during her pregnancy with their first child, Strummer, per People. In January 2022, Stiles gave birth to their second kid, Arlo. In an Instagram post, she wrote, "The newest addition to our family, reminding me how infinite love can be."
In 2019, Stiles talked to People about the unexpected ways in which motherhood has benefited her career. She explained, "One of the most remarkable things is that, in many ways, having my attention focused on my son has made me a better actress because I don't come home every night dwelling on every little scene, every little line, and obsessing over my work." As a celebrity frequently facing public scrutiny, motherhood has definitely had its obstacles for Stiles. In 2017, social media users called her out for the way she was holding her baby in an Instagram post. Stiles later defended herself on the platform in another post. She wrote, "What was supposed to be a shout out of products I like, suddenly becomes an invitation to comment on my baby, and my ability as a mother. That's the internet for you, the carnivorous plant from 'Little Shop of Horrors.'" Now, that's a way to shut down the haters!