How Manny MUA Got So Popular On YouTube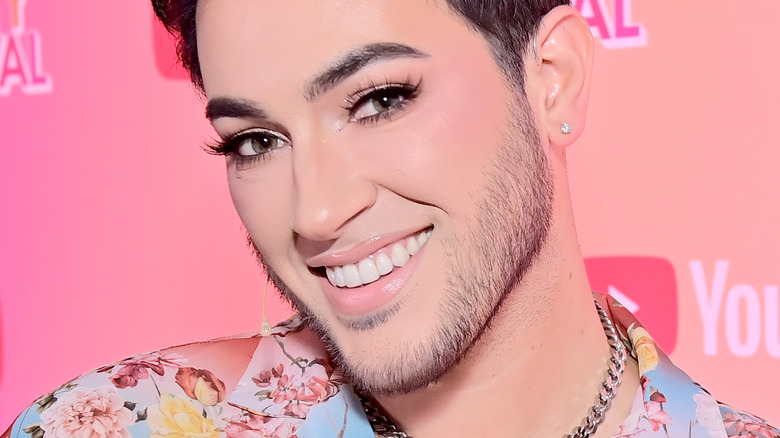 Stefanie Keenan/Getty Images
If you're wondering why your favorite celebrities are starting their own YouTube channels, just take a look at today's most popular YouTubers. They have become mainstream celebrities in their own right, with many of them expanding their brand and trying out other ventures. One of them is Manny Gutierrez, more popularly known as Manny MUA.
According to an Insider survey that polled over a thousand people to find out the likability of influencers, it was revealed that Manny MUA is currently the most-liked beauty vlogger. The outlet noted that the YouTuber apparently got his start as a makeup artist for MAC and only created a channel at the request of his clients and followers. The rest, as they say, is history, and now Manny balances running his YouTube channel that has millions of followers and viewers and managing his very own cosmetics brand, Lunar Beauty. Manny has also dabbled in reality TV, having joined the reboot of "The Surreal Life," in which he played house with Dennis Rodman, CJ Perry, Frankie Muniz, Stormy Daniels, Tamar Braxton, August Alsina, and Kim Coles.
It's safe to say that Manny MUA has managed to make a name for himself, but his ascent to fame wasn't all that easy.
Manny MUA left med school to pursue beauty vlogging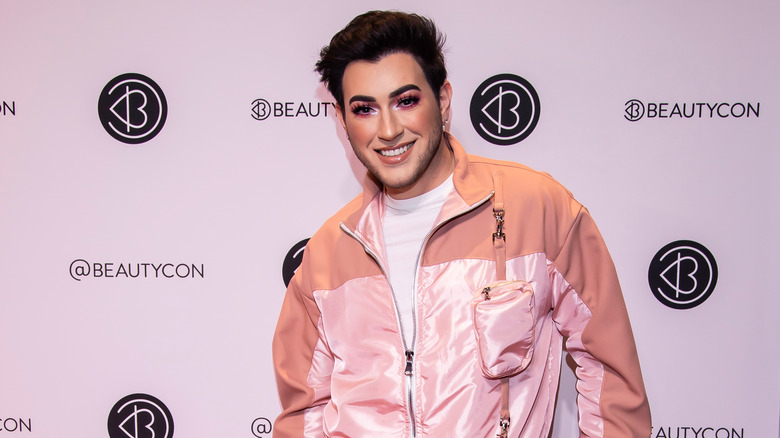 Aleksandr Dyskin/Shutterstock
Dabbling into beauty was not initially part of Manny MUA's life bingo card. His family had wanted him to pursue medicine, but his interest in makeup made him reevaluate his plans. He ended up deviating from their expectations anyway and carved his own path. "I had my struggles with my family due to misunderstanding and miscommunication," he told Teen Vogue. "I did have push back in the beginning of my career because my parents weren't really sure what I was going to do with my life going in the route of makeup. I was planning on medical school so when I threw the makeup wrench at them, they were not expecting that."
While he didn't expect to become wildly successful, Manny had concrete plans from the get-go. "For me, my goals were like, 'I want to be a beauty influencer, I want to have a brand,'" he shared with Yahoo!'s In The Know. "Those were the goals I kinda, like, set for myself. I didn't plan for any of it to happen." But what set him apart from other beauty YouTubers was his authenticity. "When I started YouTube those years ago, I felt like people weren't being their authentic self — in the beauty space, specifically," he added. "I feel like when I started, I wanted to able to treat YouTube as almost like my diary or my journal, and I would just kind of just be who I am."
The future is bright for Manny MUA
As of this writing, Manny MUA has nearly 5 million subscribers on YouTube. He also found himself part of Fortune's new Creator 25 list, which honors vloggers, influencers, and TikTok stars that are worth your attention. In 2017, he was helmed as Maybelline's first male beauty ambassador, and in April 2021, he was deemed influential enough to be part of President Joe Biden and Dr. Anthony Fauci's virtual town hall for vaccine awareness for the younger generation.
Manny has also since launched his beauty brand, Lunar Beauty, which he describes as "my baby, my child." In an interview with Dazed Digital, he shared what made him want to start it in the first place. "It started with my first palette 'Life's A Drag' — my make-up journey started with drag, so I remember thinking that if I ever came out with a brand, I would create a product that would pay homage to my drag roots," he recalled.
Now, Manny's goal is to expand his brand and do things totally out of his comfort zone. "I'm excited to continue to grow my brand. I continue to work on Lunar Beauty every single day, it's my passion, and it's something I love so much," he continued. "I want to take some acting classes, I want to do things that scare me a little bit more than being complacent, because I feel like, if you're not growing, you're dying in a way."