How Eric Braeden Remembered Prince After The Music Legend's Death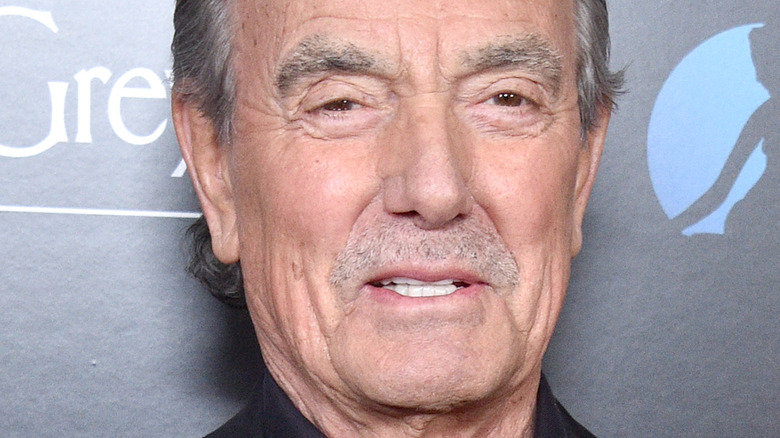 Gregg Deguire/Getty Images
2016 was a somber year for fans of music, as several iconic music legends died. Davide Bowie, Natalie Cole, George Michael, Glenn Frey, Maurice White from Earth, Wind & Fire, singer-songwriter Leonard Cohen, and rock icon Prince, among several others, were laid to rest that year (via BBC). Shortly after Prince's death, Daytime Confidential reported that several soap stars and daytime TV players including Karla Mosley, Michelle Stafford, and Ellen DeGeneres all posted heartfelt condolences as they reeled from the news. "General Hospital" star Sonya Eddy encapsulated everyone's feelings saying on Twitter, "Michael, Whitney, Glenn and now, out of nowhere, my Sweet #Prince. I just can't....#RIPPrince."
"The Young and the Restless" star Eric Braeden — who has become a household name through his portrayal of Victor Newman through the years — often shares his love for music with fans. When the actor posted on Twitter that he didn't care for rap music, a fan challenged him to sing a rap song and Braeden showed his real tastes in music, retorting, "Hahahahahahahaha! You'd NEVER listen to it again!!! GIVE ME WILLIE AND THE HIGHWAY MEN, hahahaha! Or so many others! Too many to count! I have a very eclectic taste in music from opera to KD Lang, from WILLIE to PAVAROTTI, ELVIS to ARETHA, from MUDDY WATERS to JS BACH! But rap?"
Braeden has continued to show his love for good music and musicians through social media posts.
Aretha Franklin was beloved by Eric Braeden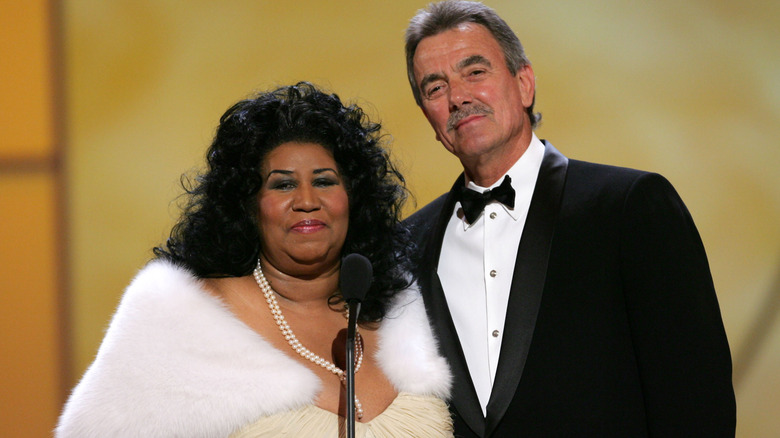 Scott Gries/Getty Images
In 2018, Rolling Stone reported that the "Queen of Soul" Aretha Franklin died on August 16. The talented singer had infused a little gospel music into her songs while dabbling in various music genres, creating huge hits like, "Respect," and "I Say a Little Prayer," according to the Memphis Music Hall of Fame. Franklin also tackled opera, singing Giacomo Puccini's "Nessun Dorma" at the 1998 Grammy Awards, stepping in for an ailing Luciano Pavarotti, effectively saving the show (via Far Out).
Franklin was a huge fan of both "The Bold and the Beautiful," and "The Young and the Restless," and was honored to not only introduce a montage for "Y&R" at the 2005 Daytime Emmy Award Shows but also present the award for Outstanding Daytime Drama Series with actor Eric Braeden, per Inquisitr. Upon learning that Franklin was in ill health in 2018, Braeden reflected on Twitter about their Emmys moment together, stating, "We have a mutual respect and affection for each other! I shall NEVER forget her gracious invitation to present the EMMY with her at Radio City Music Hall! 1of THE GREATS!!"
After she died, he tweeted a video of him in his car listening to Franklin's opera music, writing, "Aretha stepped in for PAVAROTTI AND SANG ONE OF THE MOST BEAUTIFUL PIECES IN ALL OF OPERA: NESSUN DORMA, by PUCCINI! It moved me to tears!"
Braeden is also a huge Prince fan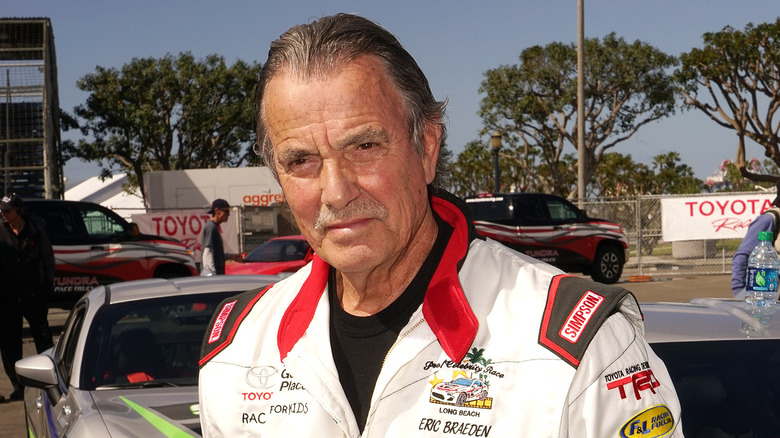 Joe Seer/Shutterstock
When USA Today reported that rock and roll legend Prince died on April 21, 2016, the music industry and his fans were devastated. The newspaper cited that not only did the singer have hit songs, such as "1999," "Let's Go Crazy," and "When Doves Cry," he also wrote hits for artists such as Sinead O'Connor, The Bangles, and Sheena Easton. While many of his fans were unaware that Prince secretly performed acts of kindness while he was alive, Prince fans continue to come out in droves celebrating the life and legacy of the recording artist at Paisley Palace, per the Star Tribune. 
A big Prince fan, "The Young and the Restless" actor Eric Braeden posted a video of himself on Twitter, shortly after the musician's passing. "Celebrating a genius! #RIPPrince," wrote Braeden who posted a video of himself grooving out to Prince's hit song, "Kiss," which had been number one on the Billboard charts when it was released in 1986. While the band, Prince and the Revolution, topped the charts then, The Bangles' song, "Manic Monday," came in at #2 that same week — a song also written by Prince (via Rolling Stone).
Although he told TV Guide that he's always wanted to be a race car driver, in the video, Braeden took his hands off the steering wheel when grooving out to Prince.