Meghan Markle Shared The Screen With Ashton Kutcher For Her First Acting Role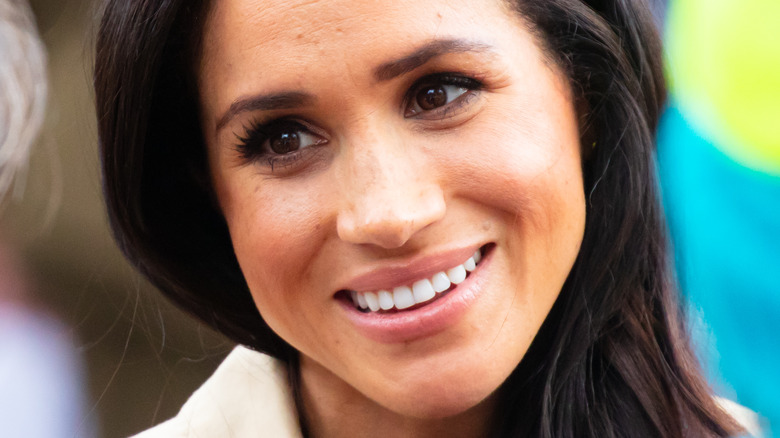 FiledIMAGE/Shutterstock
Before she became the Duchess of Sussex, Meghan Markle was an actor. The future royal family member worked as a struggling actor for years before she found success after landing the role as paralegal Rachel Zane on the USA Network legal drama, "Suits." The gig lasted seven years before Meghan stepped away to start a new life with Prince Harry.
In an interview, Meghan admitted that she began to think about quitting her acting career once "Suits" neared its 100-episode milestone in 2017. "I had been working on my show for seven years. So we were very, very fortunate to be able to have that sort of longevity on a series," she once said, (via the Mirror). "For me, once we hit the 100 episode marker, I thought, you know what, I have ticked this box, and I feel very proud of the work I had done there and now it's time to work as a team with [Harry]."
While "Suits" was a success, Meghan didn't find instant fame when she first began acting. In fact, for one of her first credited roles, she traded one line with a superstar — and her character's name wasn't even listed in the credits.
Meghan Markle played a 'hot girl' in an Ashton Kutcher movie
Meghan Markle's acting résumé features a few uncredited, non-speaking roles early on. IMDb actually lists her uncredited acting role as "Student sitting on stage" in a 1995 episode of "Married... With Children." But in an interview with UKTV (via YouTube), the future Duchess of Sussex was asked about the first role for which she ever auditioned. "Hot Girl number one in 'A lot Like Love' with Ashton Kutcher," Meghan revealed. 
She did indeed get the part in the 2005 romantic comedy film, although she only exchanged a "hello" with leading man Kutcher. In her short scene in the film, Meghan was a passenger on a plane sitting next to Kutcher's character, Oliver Martin, and his business partner, Peter (Gabriel Mann). While the character introduced herself as Natalie in the scene, in the ending credits, Meghan's part is simply listed as "Hot Girl."
Blink and you might've missed her in "A Lot Like Love," but Meghan made a lasting impression on Kutcher. According to Royal Central, years later, the actor praised Meghan for her work promoting female empowerment, and he even called her a "great role model" for women.
Meghan Markle has no plans to return to acting in the future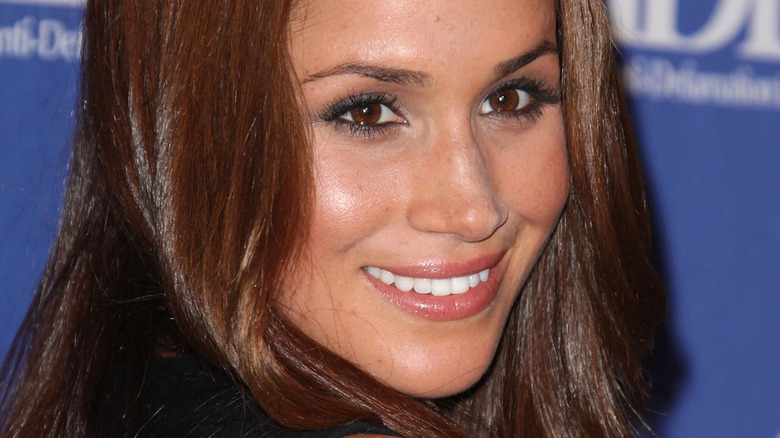 DFree/Shutterstock
It seems that even Meghan Markle couldn't believe her own success as an actor. In a UKTV interview (via YouTube), she admitted that if her teenage self could see her now, she would be "really impressed" that she was an actor on a successful television show such as "Suits." "It's crazy," Meghan admitted of her long-running role on the popular series.
In 2020, Meghan Markle and Prince Harry announced plans to step down as senior working members of the royal family, according to BBC. They ultimately moved from Britain to Meghan's home state of California, which is a great place to be should she want to return to acting. But in 2022, the mother of two confirmed that a future acting career remains a no-go.
"No. I'm done," she told Variety of a return to acting. "I guess never say never, but my intention is to absolutely not."