Arielle Kebbel's Sister Opens Up About Disappearance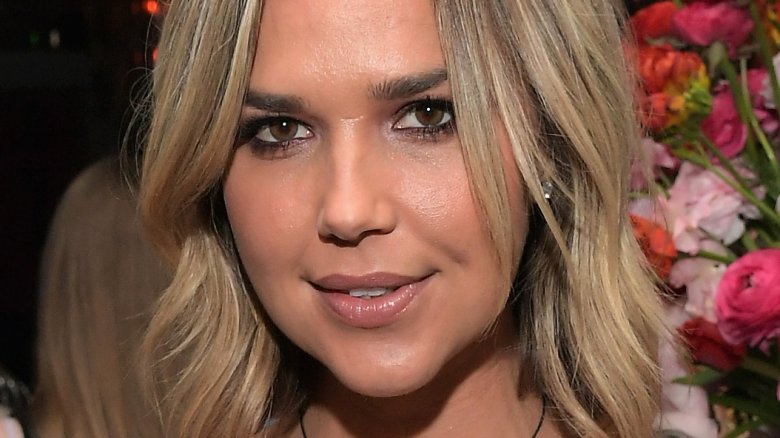 Getty Images
Details about the John Tucker Must Die star's sister have come out.
On Tuesday, March 13, 2018, Arielle Kebbel posted on Instagram about her sister Julia's recent disappearance. According to the post, in which she shared a message from Julia, her sister has bipolar disorder and had experienced a "severe episode" right before she was reported missing.
"To you, from my loving Sis," Arielle began, posting a lengthy caption alongside a photo of Julia on a beach. "My name is Julia Kebbel. I have bipolar disorder and suffered a severe episode at the end of January, 2018. It led to me experiencing a psychotic break from reality, during which time, I went missing with my dog, Cindy."
Julia's note continued, "Thanks to my wonderful family, friends, colleagues and many good Samaritans who didn't even know me, I am now safe (Cindy too) and extremely grateful for the treatment and care I'm getting. I would like to thank every person involved in the search for us for your incredible outpouring of support and love."
"On my road to recovery, I am hoping to help raise awareness of mental health disorders, including fighting the stigmatization of these illnesses that affect so many," the message went on. "I proudly stand with you."
As Nicki Swift previously reported, Arielle took to Twitter on Saturday, Feb. 3, to ask her fans for help in finding her sister. Sharing photos of Julia and her dog, Cindy, Arielle provided her followers with a physical description of Julia and the details of her last known location.
On Tuesday, Feb. 13, Arielle announced that Julia had been located. "My sis & her dog Cindy, have been found!" she tweeted out. "We R asking 4 privacy at this time but my family & I are so grateful 2  everyone 4 all of the love & support."
She added, "Thank you 2 the LAPD, KlaasKIDS, SERT Ministries and Anonymity Rescue & to every single person that helped bring Julia home."