Is Jane Fonda Close With Her Niece Bridget Fonda?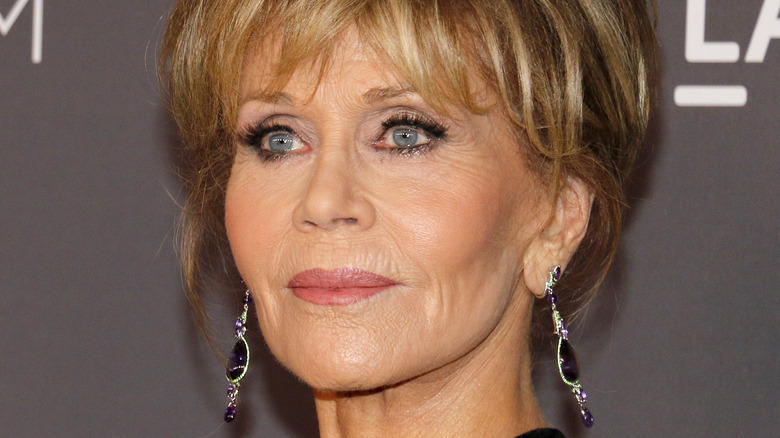 Tinseltown/Shutterstock
The Fonda name is one of the biggest in Hollywood history. The famous acting family began with screen legend Henry Fonda, the Oscar-winning star of the 1981 film "On Golden Pond" — an honor that came 40 years after his very first Best Lead Actor Oscar nomination for his role in "The Grapes of Wrath," according to IMDb. 
Two of Fonda's children, Peter and Jane Fonda, followed in his footsteps. Peter was best known for his role in 1969's "Easy Rider," which also scored him an Oscar nod for Best Screenplay (via Gold Derby). Jane shot to fame in the 1970s and '80s  in "Klute," "Coming Home," and "9 to 5," and she was also known as a political activist. In the next decade, the family acting business continued with granddaughter Bridget Fonda. The daughter of Peter Fonda was a huge star in the 1990s, starring in "Singles," "Single White Female," "It Could Happen to You," and "Jackie Brown." But by the early 2000s, Bridget had all but disappeared from the Hollywood scene.
With both of the Fonda acting men now dead, some fans wonder if Bridget and her Aunt Jane are still close... or if they were ever close to begin with.
Jane Fonda attended Bridget Fonda's holiday party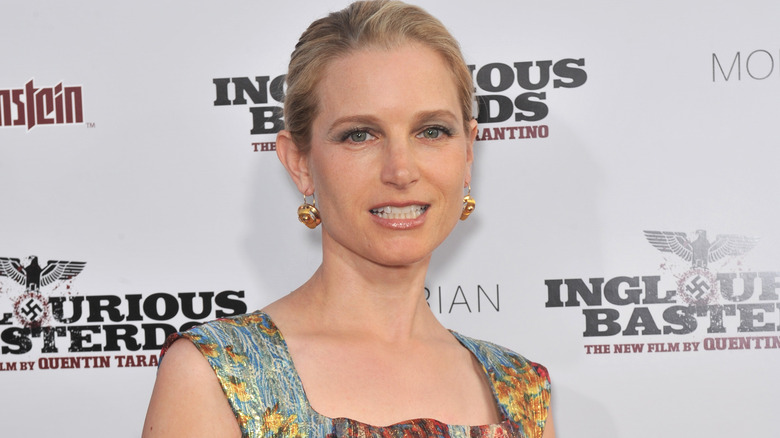 Featureflash Photo Agency/Shutterstock
Bridget Fonda has not been seen in public much in the past 20 years. In 2005, she welcomed her only child, a son named Oliver, with her husband, musician Danny Elfman, per The U.S. Sun. Once she became a mother, Bridget essentially retreated out of the public eye.
In January 2022, a photo of 58-year-old Bridget out shopping in Los Angeles was posted by the Daily Mail. The former screen star looked completely different in the pics, which showed her wearing glasses and casual clothes — and with noticeable weight gain since her Hollywood heyday. Prior to 2022, Bridget had last been seen looking like a star at a movie premiere in 2009, the outlet noted.
The same year as Bridget's final public appearance, her Aunt Jane attended a party at her house. In a series of photos posted on her website, Jane revealed that she regularly attended a holiday bash at the home of Bridget and her husband. "Bridget and Danny give an annual Christmas party, each one with a theme," Jane captioned the photos, adding that the theme for 2009 was "Cuba" and that guests dressed in themed costumes and were entertained by a band, with Elfman joining in on drums. Fonda shared several pics of her niece and noted that her daughter, Vanessa, and grandchildren arrived in town in time for the party and were able to spend time with their cousin Oliver.
Bridget Fonda's previous comments made fans question her relationship with Jane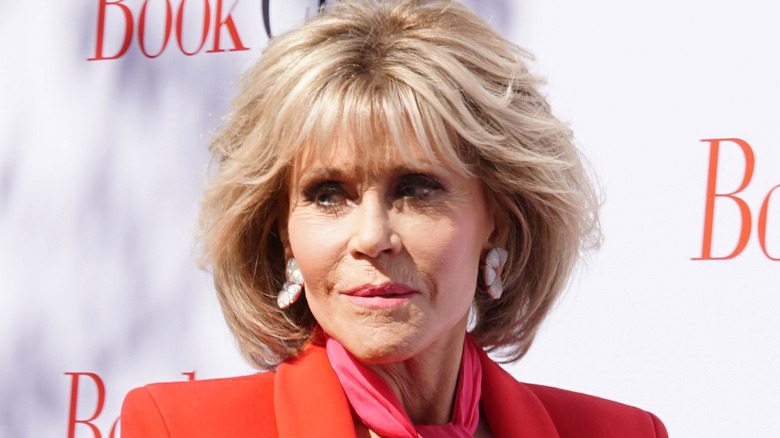 Alex Millauer/Shutterstock
In the 1980s, Jane Fonda was a known fitness buff, with her "Jane Fonda's Workout" becoming one of the biggest-selling VHS tapes of all time, according to CNN. But her niece Bridget was apparently not a fan of the popular workout tapes and exercise books her famous aunt was peddling.
In a 1993 interview with Movieline (via Le Beau's Le Blog), Bridget addressed a story that claimed she once said that she "hated aerobics and political protests." When asked if the quote was a "direct jab" at her Aunt Jane, she replied, "I never said that I hated political protests, but it's true about aerobics." She also revealed that her aunt had talked to her about fitness in the past and that all was good. "Yes, we have conversations about that, but we have conversations about everything — about life, about eating, about acting," she replied.
Amid the rumors of disses and jabs, Bridget also denied distancing herself from her famous aunt as she was embarking on her own career in Hollywood. "I have spent time with her, though I don't see her much because she's got a life, and I have a life," Bridget said at the time.