How Much Does The Cast Of The Real Housewives Of Miami Get Paid?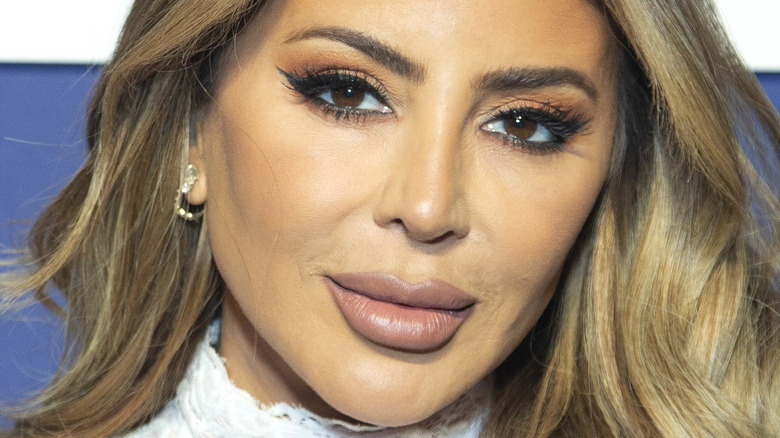 Santiago Felipe/Getty Images
In order to be a Real Housewife, you have to have money.
Bravo boss Andy Cohen has never explicitly divulged that the cast must be making bank to be a shoo-in for the shows, but viewers know that the stars live a very cushy lifestyle even if the network doesn't foot the bill of their lavish trips (they do). Still, just because the cast already comes from money doesn't mean they don't enjoy big paydays just by being on the show. In fact, The Sun notes that the show's biggest names, like Lisa Rinna and Erika Jayne, get paid half a million per season, and Denise Richards inked a deal that granted her at least $1 million in earnings per season.
It should be noted, however, that Rinna, Jayne, and Richards are part of the "Real Housewives of Beverly Hills" franchise, which is reportedly the one with the highest ratings. The cast of other franchises, like "The Real Housewives of Miami," don't get as handsome a paycheck, but the amounts are still nothing to scoff at. Just ask Lisa Hochstein.
The Real Housewives of Miami get paid as much as $30,000 an episode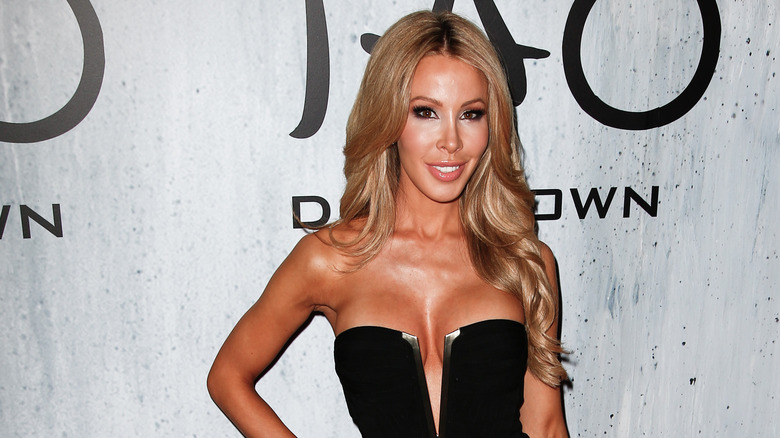 Debby Wong/Shutterstock
"The Real Housewives of Miami" only lasted three seasons in its first run, but it got a new lease on life in 2021 when it found a home in the streaming service Peacock, per Us Weekly. The OG cast, including Lisa Hochstein, Alexia Echevarria, and Larsa Pippen, all returned, joined by new faces like Julia Lemigova, Guerdy Abraira, and Nicole Martin. With "RHOM" back in full swing, are these ladies getting the paycheck they deserve?
The truth of the matter is the network has not dished how much they're paying the cast, but per the legal documents filed by Hochstein's ex-husband, Lenny, she was earning "upwards of $30,000 per episode" (via Page Six). It may not be as much as what Lisa Rinna earns, but $30,000 isn't too shabby at all!
And besides, it's a drastic improvement from what they have been supposedly earning in the past. The Miami New Times reported in 2013 that the "RHOM" were the lowest-paid housewives in the "Real Housewives" universe, with the highest-paid cast only earning somewhere in the neighborhood of $55,000 and $75,000 per season. And apparently, it's because it's the less popular franchise compared to others like Beverly Hills and New Jersey. Now that the series is back, though, there's a possibility that Pippen and co's earning potential will increase moving forward.
Inside the Real Housewives of Miami cast's net worths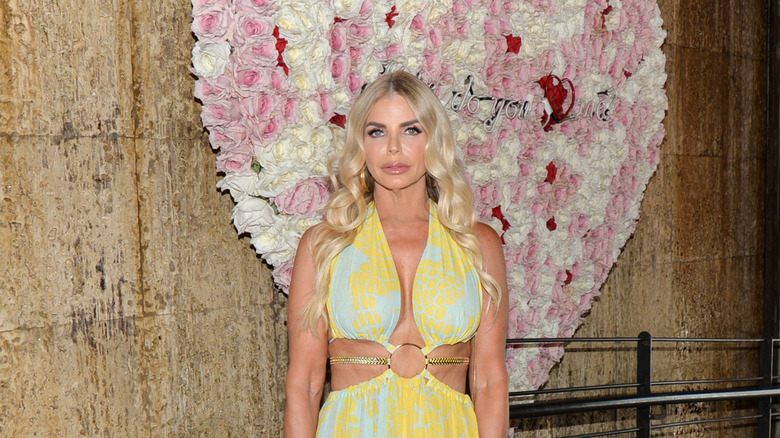 Manny Hernandez/Getty Images
The "Real Housewives of Miami" cast may earn pennies compared to their peers in the more popular franchises, but it's not like they need a handsome paycheck, anyway. They reportedly have high net worths themselves, with Alexia Echevarria being worth $30 million, per Meaww. It's thanks to her previous job as executive editor of Venue Magazine and her Florida-based salon, Alexia + Frankie's Beauty Bar.
Meanwhile, Larsa Pippen, the ex-wife of NBA legend Scottie Pippen, is reportedly worth $10 million, per Celebrity Net Worth. Aside from the alimony she gets from Scottie, much of her wealth is likely from her jewelry line named Larsa Marie, and her revenue from her OnlyFans account. As it turns out, the model claims to rake in as much as $10,000 per day just by posting regular pictures. "Think about it: If you could do something that was super easy at home and text with people?" she told Entertainment Tonight. "You become friends with these people. I'm friends with the people, my friends on OnlyFans. I like them. I care about them. I check in on them."