Inside The Real-Life Marriage Of Soap Stars Jon Lindstrom And Cady McClain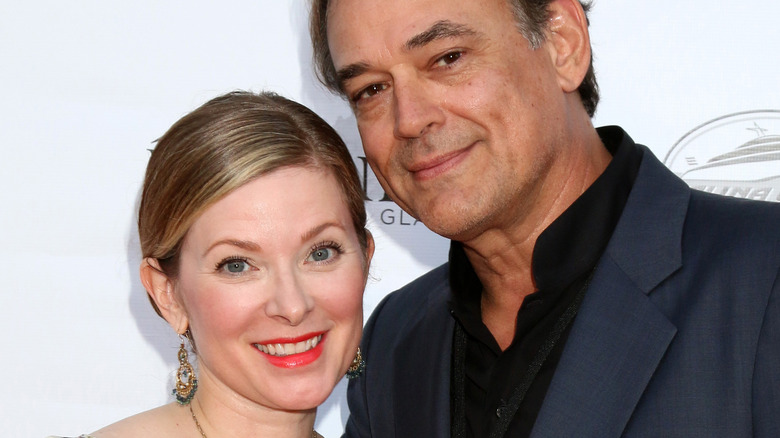 Kathy Hutchins/Shutterstock
The city of Port Charles has seen its fair share of serial killers over the years on "General Hospital," and Jon Lindstrom's character, Ryan Chamberlain, is probably the most notorious. Lindstrom started portraying Ryan in 1992, and then did double duty as Ryan's twin brother, Kevin Collins, in 1993, per Soap Central. Although Ryan seemingly perished in a fire in 1995, he turned up on "GH" in recent years to terrorize Ava Jerome (Maura West) and is currently faking locked-in syndrome while Kevin has been a mainstay on the show (via Soap Opera Spy).
Cady McClain portrayed Dixie Cooney Martin on "All My Children" from 1988 to 2013, and became a fan favorite. Dixie had an on-again off-again relationship with Tad "the Cad" Martin (Michael E. Knight) for years, as well as an affair with David Hayward (Vincent Irizarry). McClain has had a long career in soaps as well as having been in such films as the Richard Benjamin movie, "My Favorite Year," and the shows "St. Elsewhere" and "Cheers," among others. She currently plays Jennifer Horton Deveraux on "Days of Our Lives," taking over for Melissa Reeves. But prior to that, she was Rosanna Cabot on "As the World Turns," where she met future husband Jon Lindstrom — who played Craig Montgomery on the show — and the two hit it off swimmingly. 
However, playing characters that were in love wasn't exactly the reason the two fell for each other.
Cady McClain and Jon Lindstrom got to know each other well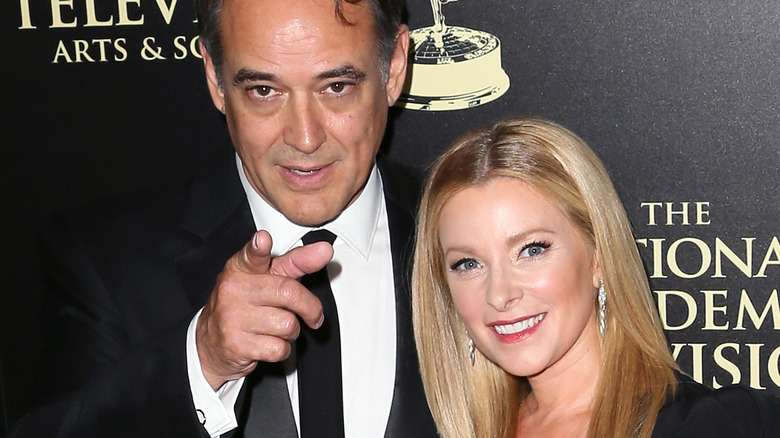 David Livingston/Getty Images
Although actors Jon Lindstrom and Cady McClain met on the set of "As the World Turns" playing lovers Craig Montgomery and Rosanna Cabot, Lindstrom told Soaps in Depth that it wasn't love at first sight. "It didn't hurt that we were playing characters that were falling in love, but that's not necessarily how it happened," he stated. He explained that the two would often be finished shooting scenes simultaneously, so both actors took the same train home in New York City. "We often ended up taking the hour-long train ride back to Manhattan together and got to know each other that way. We got to be very very good friends before anything else transpired," he said, adding, "I just realized I'd met this really amazing person ... who was hugely intelligent and creative."
In 2014, TV Guide reported that Lindstrom and McClain got married in a quiet, private ceremony at the Beverly Hills courthouse. Lindstrom's "General Hospital" co-stars John J. York, Lynn Herring, and Kin Shriner attended. He stated that the ceremony was "very intimate. We had it catered by a burger truck and set up a bar in the back yard. It was simple and perfect."
Recently, McClain posted an article and picture of Lindstrom from Composure Magazine on Instagram, stating, "This is my husband Jon. He is a professional actor. He is also a great husband. He is funny, fun, kind, considerate, and adorable."
Cady McClain shares her deep love for her husband
The wedding of actors Jon Lindstrom and Cady McClain in 2014 was just the beginning for the real-life lovers. McClain's Instagram post about her husband continued with, "He's a great friend, a good cook, and a responsible and thoughtful partner in life. He's a genuine person – he really cares about doing the right thing, about making quality art, and about making a positive difference in the world."
She went on to say, "He doesn't have to be the center of everything, either. He knows how to share and how to give props when they are due with no BS. I'm so proud to be married to this man. And I just wanted to make that fact public. Our marriage is a very sweet and a very valuable thing." McClain also posted a picture of herself and Lindstrom on Facebook, writing, "One of the greatest things about my marriage is that it keeps unfolding remarkable and exquisite layers of love and trust. Grateful for every moment with my husband @jonlindstrom."
While Lindstrom's Ryan Chamberlain and his evil daughter Esme Prince (Avery Pohl) are up to no good on "General Hospital," and McClain's Jennifer Horton continues to deal with addiction on "Days of Our Lives," the cute couple continues to share their real-life love for each other with their fans.