What We Know About Melissa Joan Hart's Political Views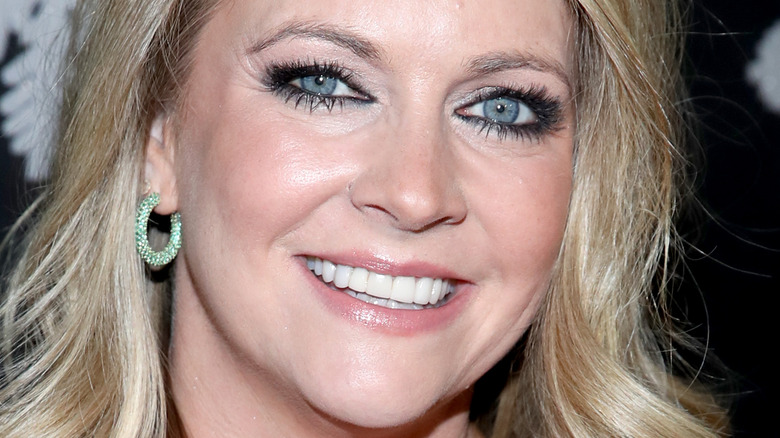 Randy Shropshire/Getty Images
Melissa Joan Hart was a steady presence in the lives of '90s kids. She first earned a prime spot in our homes with "Clarissa Explains It All," a hip teenager who talked straight to the audience about all aspects of her life and beyond. Running between 1991 and 1994, the show became Nickelodeon's first to star a female lead, helping revolutionize children's TV for good, BuzzFeed News noted. Detaching an actor's figure from an iconic character can be challenging, but Hart seamlessly transitioned from the popular sitcom to an even bigger hit.
Two years after leaving Clarissa Darling behind, Hart starred on ABC's "Sabrina the Teenage Witch," a role she played between 1996 and 2003. Just like she had done with Clarissa, Hart elevated the bar again of what was expected of female teen role models with the headstrong Sabrina Spellman, The Guardian argued. Hart made a name for herself by playing empowered women who explored the complex world through a female perspective, territory previously unchartered in kids television.
For many, Sabrina is a powerful example of a feminist icon, a subject that has even been explored by academics. Hart is proud of that. In a 2015 interview with The Telegraph, Hart identified as a feminist and defended how her iconic shows portrayed strong female characters without sexualizing and objectifying them, which she believes happens too often with today's shows. Hart's stance was met with skepticism, however, as her political ideology has often been a point of contention in Hollywood.
Melissa Joan Hart holds conservative values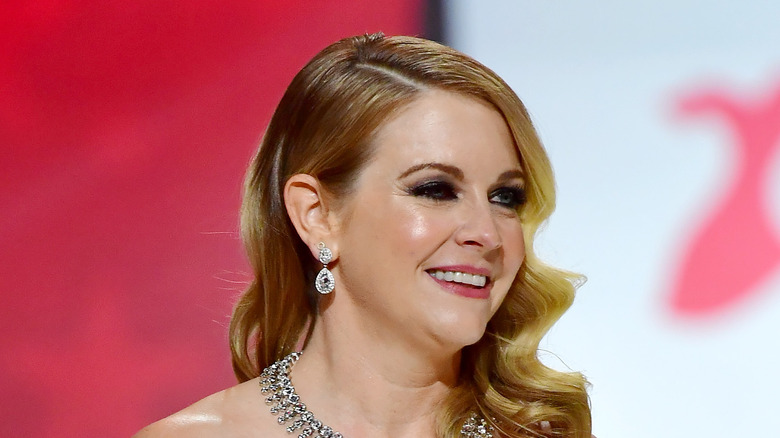 Slaven Vlasic/Getty Images
Melissa Joan Hart has never been afraid to share her political views. Even at 20 years old, Hart shared her support for Republican candidate Bob Dole with her "Sabrina the Teenage Witch" co-stars in 1996. "There were some jaws dropping on the set that day," she told Fox News in 2013. But the experience taught her to be mindful of whom she talked politics with. "After that incident, I chose my political audience carefully, specially as a young red elephant in Hollywood," she detailed in her memoir "Melissa Explains It All."
The political scenario in the industry has changed since the 1990s, Hart told Fox News. "These days I find more [Republicans] in Hollywood and I love having a healthy debate with anyone," she said. Hart even suggested that most of the crew involved in the ABC Family sitcom "Melissa and Joey" shared her political views. "I'm pretty much surrounded by Republicans at work. It's made it a little easier," she noted. In 2012, Hart confirmed on Twitter she was voting for Republican candidate Mitt Romney.
More recently, Hart has moved away from the Republican party. In 2016, when Donald Trump represented Republicans, Hart endorsed Libertarian candidate Gary Johnson, even working on his campaign. "I want to break away from this two-party system and I think it's important for people to know that there's another candidate out there who really toes the line between Democrat and Republican," she told People.
Melissa Joan Hart embraces some progressive causes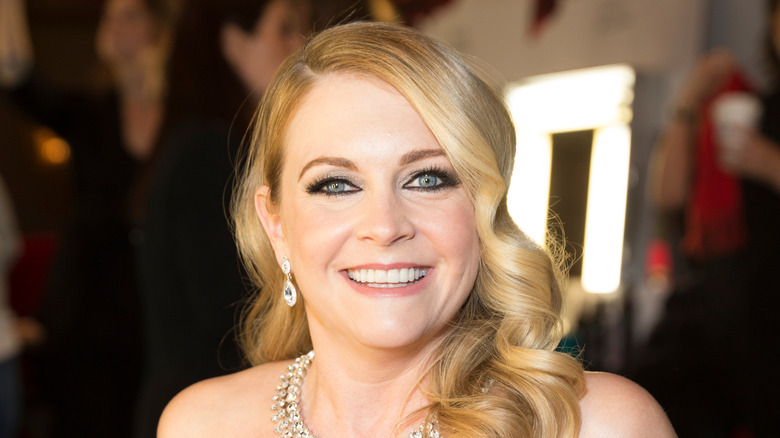 lev radin/Shutterstock
Back in 2012, Hart explained that her loyalty wasn't with the G.O.P., but with the ideology it stands for. "I consider myself a conservative more than a republican," she tweeted. "But overall I am just American!" Despite her right-leaning beliefs, Hart also embraces some progressive causes. On November 20, Hart took to Instagram to mark the Transgender Day of Remembrance. "Sad that violence against transgender people continues to happen. Everyone deserves to live a life without harm and bigotry," she captioned the post.
In 2016, Hart joined a Moms Demand Action march to promote gun control. "I think the second amendment is important but there are ways to protect ourselves, the same way we put a helmet on our children when they ride a bike, or the same way you can only buy two packages of Sudafed at the pharmacy," she told the The Guardian, stressing that gun laws should be a bipartisan issue. "I vote Republican mostly ... I don't fit in a box," she added.
In June 2022, Hart praised President Joe Biden's efforts to boost the U.S.'s solar energy production. "For those of you who know I've been into environmentalism since the 90s, you will know this is exciting for me to see happen!" she captioned an Instagram post. Hart received plenty of backlash from her conservative fanbase, which prompted her to respond. "Everyone take a deep breath please and calm the F down about politics. I've always been behind ecological advances."