All The Famous Men Fergie Dated Before Marrying Josh Duhamel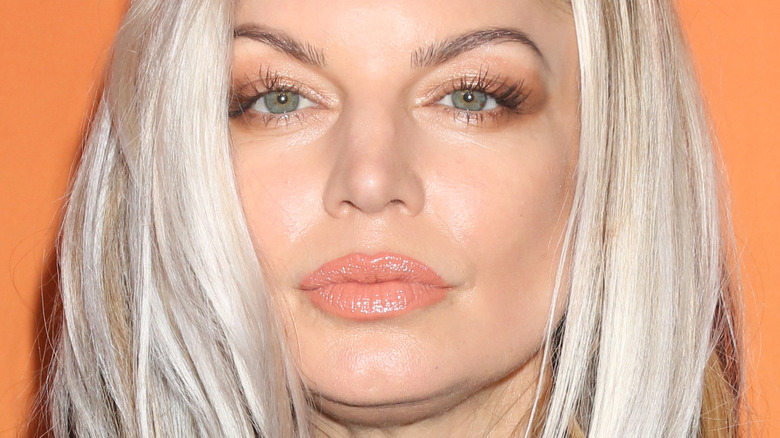 Kathy Hutchins/Shutterstock
Stacy "Fergie" Ferguson dominated the air waves in the early to mid-2000s as the lead singer of one of the biggest music groups of the decade, The Black Eyed Peas. Her powerful vocals and stage presence commanded attention, while also creating some of the most memorable songs of the time. Per Billboard, "Boom Boom Pow," "I Gotta Feeling," "My Humps," are among their top singles. Fergie powerhouse joined the band in 2002 and experienced immense success. In 2006, she released her debut solo album, "The Duchess," and ultimately left the band in 2017.
The choice to leave the beloved band shook fans worldwide. However, the star opted to focus her efforts on her evolving lifestyle and family. "We love her, and she's focusing on being a mom," Will.i.am told Billboard (via Today). "That's a hard job, and that's what she really wants to do and we're here for her, and she knows how to contact us for a retreat or a breakaway."
The singer has undoubtedly had a whirlwind career and romantic life, but she's seemingly managed to juggle it all. The fan-favorite currently co-parents her son, Axl, with her ex-husband, Josh Duhamel. Fans may have forgotten who the pop star dated prior to her and Duhamel's marriage, however, the interesting list of Fergie's former famous flames is certainly entertaining.
Fergie was Mario Lopez's first kiss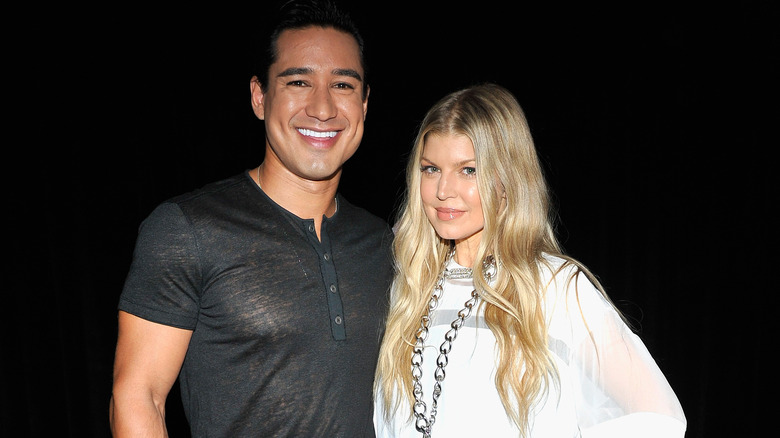 David Becker/Getty Images
Living a highly publicized life as a celebrity means that there's very little that doesn't end up making headlines, especially when it comes to romance. Fergie's marriage to Josh Duhamel wasn't her first celebrity relationship. The singer was briefly linked to Mario Lopez during their pre-teen years. Fergie and Lopez apparently briefly dated in 1984 while on the hit television show "Kids Incorporated."
"It's a true story. I'm very proud of my first kiss. She says there was no tongue!" he revealed to People in January 2009. "I wrote her a note and, as she likes to point out, I was very smooth at 10 because I bought her perfume. I think the gesture was pretty good for a kid." During an interview with Andy Cohen in 2017 on "Watch What Happens Live with Andy Cohen," Fergie confirmed the kiss story and even reflected on it fondly. "Oh, he had beautiful, soft lips," Fergie revealed to Cohen. "It wasn't that extensive but yeah, having feelings at that age." 
She continued, "He was a player. He was a little player, by the way," adding, "He's got that Latin lover thing." Although it didn't work out for the pair, their young love seemingly had their hearts fluttering.
Fergie and Justin Timberlake's time together wasn't anything too serious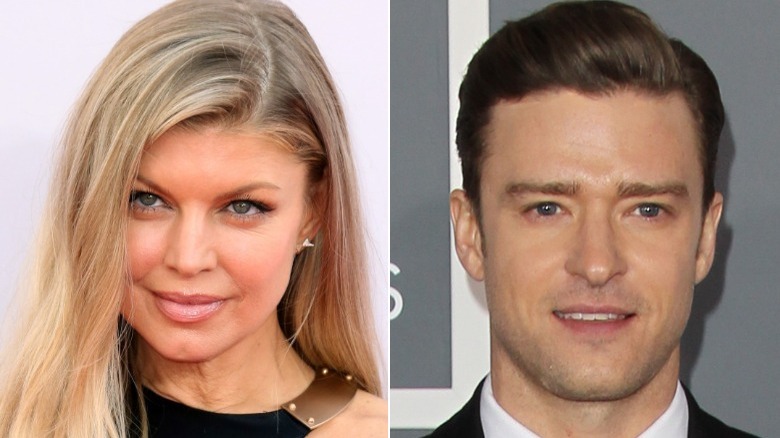 Kathy Hutchins & Kathy Hutchins/Shutterstock
Sometimes you strike a chord in romance on and off stage — just ask Fergie and Justin Timberlake. Although not much is known about their relationship, it was a brief connection in 1999. When asked what the best and worst things about dating Timberlake on "Watch What Happens Live with Andy Cohen" in 2017, Fergie was quick to plead the fifth, noting, "It wasn't all that serious." This isn't surprising as the pop singer previously shared with Cosmopolitan in July 2006 that her time with the "Cry Me a River" crooner was nothing serious, explaining that he was "Mr. Right Now."
"One of my good friends was dating J.C. Chasez, and so we'd all hang out with *NSYNC. Justin and I would go out together and have fun and make out," she said. "We went to Hawaii together, but we were never serious. He was Mr. Right Now." Per PopSugar, the singer later admitted to Australia's Courier Mail, "He was 16 and I was 23. It was before he got real heavy with Britney." Like her relationship with Mario Lopez, her romance with the "Sexy Back" singer was short-lived.
Fergie later married Duhamel, however, the two separated in 2017 and finalized their divorce in 2019. While Fergie and Duhamel are no longer an item, it seems there's no bad blood between the two. In fact, the "Fergalicious" singer wished her ex congrats on his engagement to Audra Mari in 2022.