Former Sports Stars Who Went Off The Deep End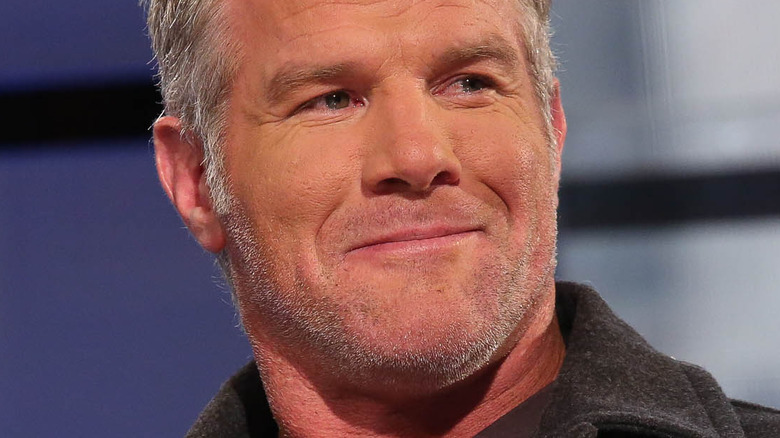 Rob Kim/Getty Images
Life in the public eye comes with its own unique set of challenges. For sports stars in particular, public perception is coupled with the pressure to win and to consistently perform at a high level. Some, like legendary quarterback Tom Brady, thrive under this intense pressure. In fact, "The greater the pressure, the better [Brady] performs," New England Patriots owner Robert Kraft told MassLive. And as tennis ace Serena Williams once said (via Essentially Sports), "I always lean on Billie Jean King's words when she says that pressure is a privilege."
Brady and Williams have been at the top of their respective games for years, but plenty of other athletes have folded under the pressure. In 2007, Dirk Nowitzki, then-power forward for the Dallas Mavericks, sunk just 2 of 13 shots in a pivotal game 6 matchup against the Golden State Warriors. His team lost, per The Sportster. At Super Bowl LI, the Atlanta Falcons choked and blew a 28-3 lead to ultimately fall to the New England Patriots. It was the largest comeback in Super Bowl History, and one of the crowning achievements of Brady's storied career.
But for every athlete who's ever fallen to pieces when faced with a big game, there's another sports star who's crumpled long after his or her swan song. Here's a look at former sporting legends who went off the deep end.
These sports stars were involved in scandals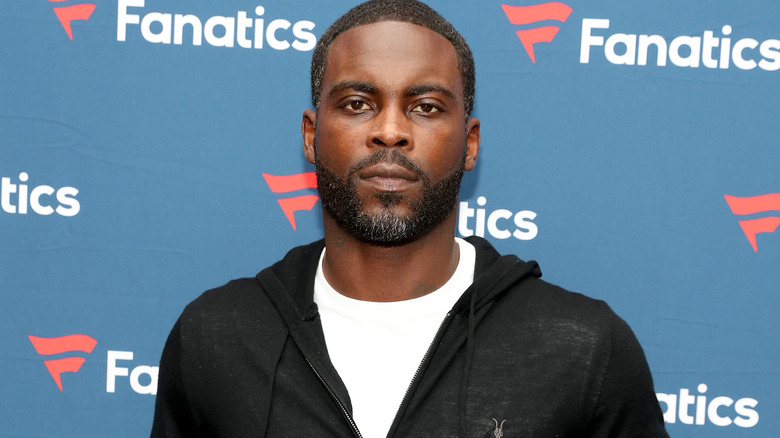 Tasos Katopodis/Getty Images
Brett Favre was one of the most beloved quarterbacks to ever throw the pigskin at Lambeau Field, but he turned into a meme when he refused to retire. Following the end of his career, the athlete generated more controversy when his shady text exchange with nonprofit founder Nancy New came to light, per the New York Post. In 2017, New allegedly acted on behalf of former Mississippi Governor Phil Bryant, who collaborated with Favre to redirect welfare funds to build a volleyball center at the University of Southern Mississippi, where Favre's daughter was a student at the time. Fansided reported that New and others involved in the scandal have been arrested. Many have even called for jail time for Favre, who also came under fire in 2010 for sending inappropriate text messages to former NFL host, Jennifer Sterger.
But Favre isn't the only one to tarnish his legacy with a scandal. Once hailed as a hero in the cycling world, Lance Armstrong became a national disgrace when the United States Anti-Doping Agency found him guilty of doping during the Tour de France. Per Essentially Sports, Armstrong was stripped of his titles and now flies under the radar.
Another one-time sporting great, Atlanta Falcons quarterback Michael Vick was at the top of his game in 2007 when he was sentenced to 23 months in jail for his role in a dog-fighting ring, per ESPN. After his release, Vick rehabbed his image, but he's still haunted by his past.
These sports stars had legal troubles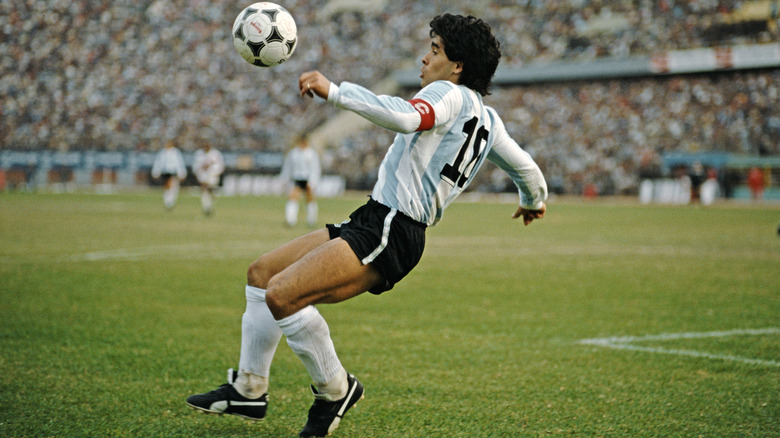 David Cannon/Allsport/Getty Images/Hulton Archive
One of the most infamous sporting legends to fall from grace is former NBA star, Dennis Rodman. By his own admission, the basketball star has been in and out of jail "over 100 times", including an incident in which he and his ex-wife Carmen Electra were arrested for a domestic disturbance. In 2003, the Los Angeles Times reported that Rodman was accused of sexual assault. Per Bleacher Report, the former Chicago Bulls player courted controversy as recently as 2019, when he threw his support behind Donald Trump's presidential campaign, and jetted off to North Korea to play nice with Supreme Leader, Kim Jong-Un. As of this writing, Celebrity Net Worth notes that Rodman has lost the bulk of his fortune, and is said to be worth just $500,000.
Soccer star Diego Maradona is another sports icon whose legal troubles followed him long after he hung up his cleats. Towards the end of his career in the 1990s, the midfielder was arrested for cocaine possession, per the New York Post. While playing at Napoli in the Serie A league, Maradona fell in with the Camorra, an Italian mafia group, who indulged his cocaine habit. From tax evasion, to numerous counts of infidelity, to his well-documented struggles with alcohol and substance abuse, Argentina's Golden Boy was a magnet for controversy throughout his life. Unfortunately, Maradona's hard-partying lifestyle caught up to him in November 2020, when he suffered a heart attack at 60 years old.