The One Type Of Dress Vanna White Can't Wear On Wheel Of Fortune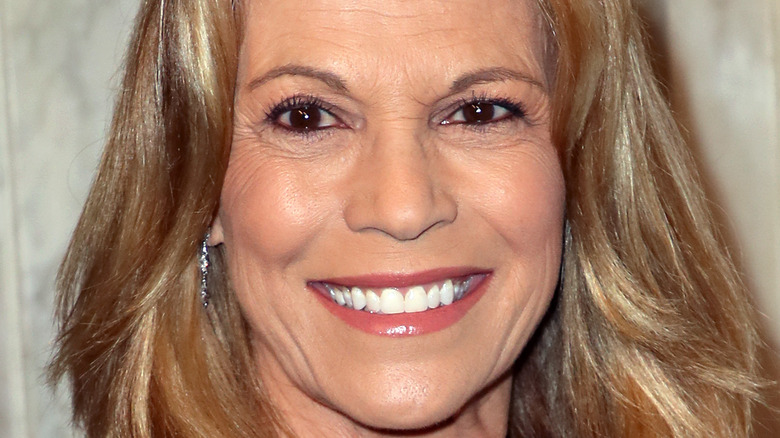 David Livingston/Getty Images
Several American game shows have been on the air for quite some time now."Wheel of Fortune" is one of those famous television shows that's iconic for its word puzzles and co-hosts. Vanna White is one of the hostesses of the show and has been since 1983, via IMDb. Each night, White shows up on television screens all across America, and every night the hostess is sporting a new look.
Fashion is a way for people to express themselves through clothing. Certain celebrities can be pinpointed by their fashion alone. Billie Eilish, Lady Gaga, and Adam Sandler have all established a unique sense of style for themselves. White can fall into this category with her classic styled dresses on-screen for "Wheel of Fortune".
There have been a few unexpected moments in live television that have happened and could not be edited out. Although "Wheel of Fortune" is prerecorded, both White and her fellow co-host Pat Sajak have to be prepared for whatever comes their way. The show does its best to prevent anything crazy from happening including White's dresses. There have been quite a few instances where celebrities have had to handle fashion mishaps. The show has one strict rule on what White can't wear in order to prevent any type of fashion emergency, via Parade.
Strapless dresses are a no go for Vanna White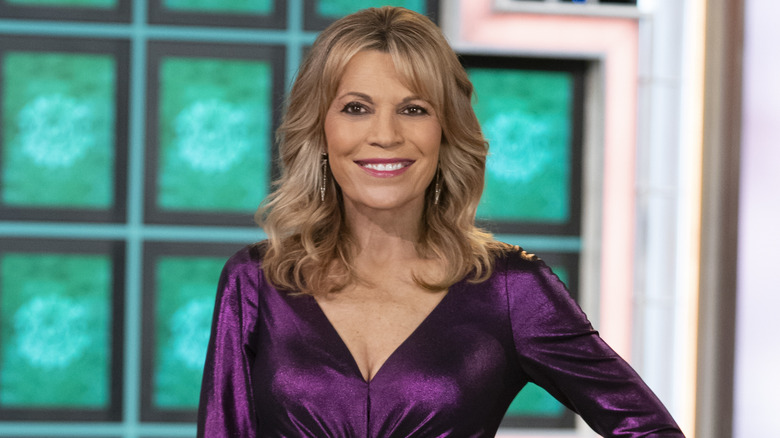 ABC
Although they can look cute, strapless dresses come with their own set of problems. From slipping down to showing a women's bra, things can constantly go wrong. Parade reported that "Wheel of Fortune" had considered this when it came to dresses for Vanna White.
The show's costumer, Kathi Nishimoto, told People magazine the reason why White can't co-host in a strapless dress. She shared, "She [White] moves around so much, and they slip, and on camera, you can't keep tugging at the top of your dress." White has expressed how she doesn't particularly care what she wears as long as she can do her job. White explained, "As long as I can touch all the letters, I can wear it — I think there's not one color I haven't worn." Now, it's hard to believe that in the thousands of dresses White has worn, not one was strapless. That's true. There have been episodes where she has worn a strapless dress, but then again it all goes back to the comfort the co-host feels with wearing a certain style of dress.
White has shown that she is more than capable of doing her job in plenty of different dresses. In the 2017 interview, White shared her favorite style, "My favorite gowns are the comfortable ones, the ones that are stretchy [...] I've started wearing a lot more cocktail dresses and I like that too because I don't have to worry about the hem or tripping over it in my five-inch heels."
Vanna White has still had her share of wardrobe malfunctions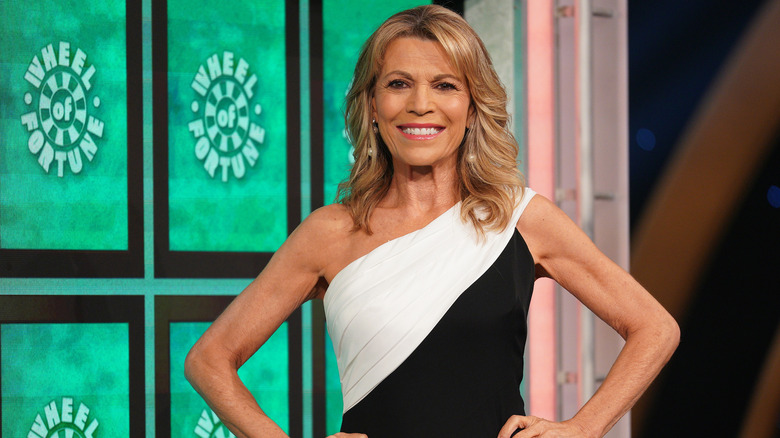 ABC
As much as "Wheel of Fortune" can do to prevent mistakes from happening, the show is not perfect. Since Vanna joined the show, she has been a part of 7,000 episodes, and she has only repeated a dress just once in her "Wheel of Fortune" career, via Parade. With so many dresses, some are bound to create a disaster.
In an East Idaho News interview, the co-host shared one mishap that involved food. White explained how during a lunch break she had indulged in a series of mashed potato, pie, and roast beef. She explained, "I ate so much, I was so full, and when I went to put on my outfit, it was so tight, the belt popped off in the middle of a round, but I just kept going." White shared she was embarrassed at the time, but was just glad that her "outfit didn't fall off."
White has filmed many episodes, so, surprisingly, there have been a few instances where her outfit has caused a malfunction. Another one of White's embarrassing moments occurred in a Christmas episode in 2015. In the episode, White had walked over to tap on the puzzle screen to reveal a letter with a present following close behind. One of the fake Christmas presents had attached itself to the hem of her dress. White talked about the moment to East Idaho News, "I didn't even realize it and Pat Sajak was just cracking up. When I found out about it I was a little embarrassed." Still, White has handled every mistake and malfunction with grace.