The Challenge: Laurel Stucky And Cara Maria Sorbello's Feud Explained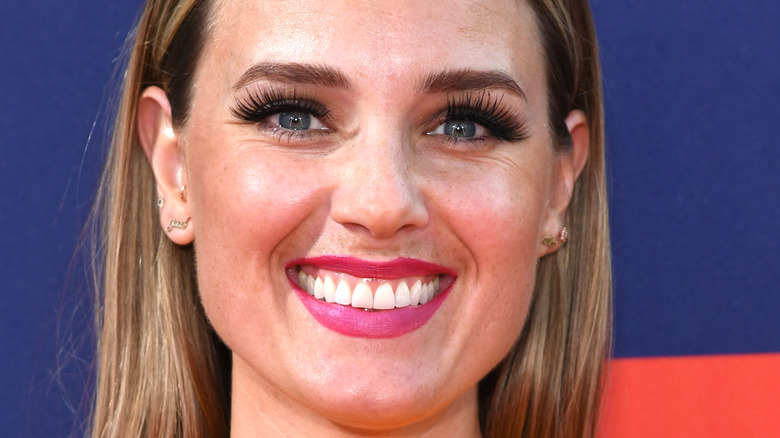 Kevin Mazur/Getty Images
"The Challenge" stars Laurel Stucky and Cara Maria Sorbello had a long and complicated friendship that unfortunately didn't end well. Stucky and Sorbello first met on "Fresh Meat 2" in 2010, per Showbiz CheatSheet. The two were new to "The Challenge," and both proved to be fierce competitors.
However, the pair started butting heads during "Cutthroat" the following season. Stucky felt like Sorbello wasn't pulling her weight and was relying on her newfound romance with "The Challenge" vet Abram Boise to get her through the game. The two competitors found themselves on the same team in the final challenge, and while they didn't win the grand prize, they ended up crossing the finish line together.
Stucky and Sorbello were then paired together in the following season of the hit MTV series, with the new showing being aptly titled "Rivals." Despite their tense history, they were forced to work together and eventually bonded. Stucky became protective over her teammate and often stuck up for Sorbello against the other players. Stucky and Sorbello made it to the finals in "Rivals" and won second place, per Distractify. However, future events would lead to the two opening up their feud again.
It's a 'War of the Worlds' between Laurel Stucky and Cara Maria Sorbello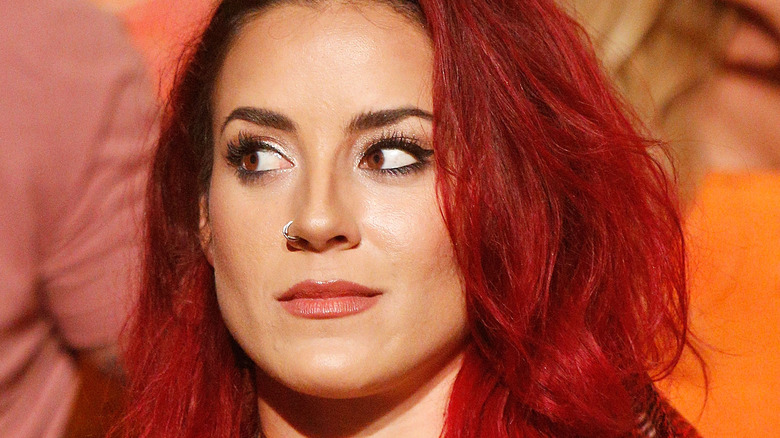 Lars Niki/Getty Images
Laurel Stucky and Cara Maria Sorbello went on to compete with each other on "The Challenge" and were able to maintain their friendship. However, when they appeared on "War of the Worlds 2," they were enemies once again. "I've known Cara for 10 years now. I specifically backed out of that relationship because she started being shady ... She was really into getting followers and getting fame which is not, like, one of my priorities," Stucky told the cameras (via Us Weekly). Sorbello shared that Stucky had come to Montana to stay with her during what she described as, "the darkest times of my life." She went on to say, though, "At the same time, with Laurel's great kindness comes also this meanness."
Stucky later opened up about Sorbello on Johnny "Bananas" Devenanzio's podcast, "Death, Taxes, and Bananas," per Heavy. Stucky denied that she and Sorbello were "best friends" and that their friendship was played up for the cameras. "I think it's just that Cara didn't really know who she was ... it was really frustrating to me to watch her not be herself," the Michigan native told Devenanzio. "We do not talk no but that does not mean that I do not wish her well and hope that she has happiness and finds happiness." Despite Stucky's good intentions, her actions would cause tension with her former partner yet again.
Laurel Stucky feuds with Cara Maria Sorbello's boyfriend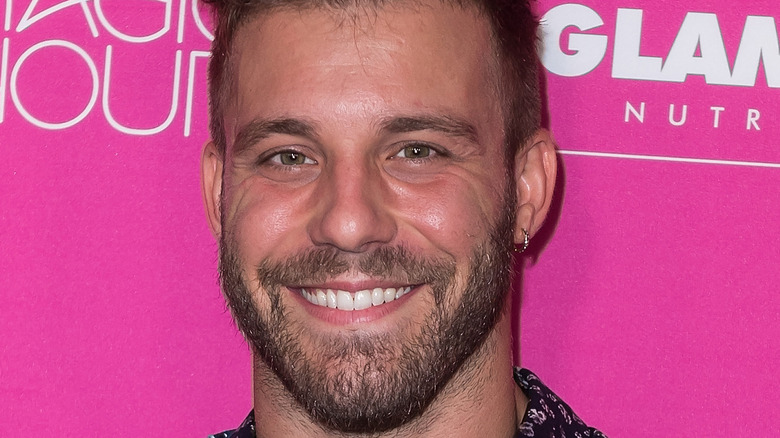 Michael Stewart/Getty Images
Laurel Stucky created beef with Cara Maria Sorbello's boyfriend, Paulie Calafiore, when she laughed at a picture of him gassed out during the "War of the Worlds 2" final, per Cheat Sheet. "The Challenge" competitor Theo Campbell had posted a series of pictures on his Instagram feed reminiscing about his days on the show and shared a picture of Calafiore laying on the ground. "Lol the anchor pic," Stucky had written. Her comment sparked Calafiore to call Stucky "bitter" over losing to Natalie "Ninja" Duran during an elimination. After some back and forth between the two, Stucky claimed Calafiore was trying to stir up drama to come back on the show. "Your desperation to be cast is not a good look on you," she quipped.
Stucky then took to Instagram to address the drama with Calafiore. "I have currently no beef with Cara Maria," she stated. She went on to praise Sorbello for being a fierce competitor and a "Challenge Champion." However, she couldn't help but make a final dig at Calafiore and said, "Little did I know that laughing at something that actually happened would be so triggering, but I guess it sucks when you die in a final," (via Heavy). While Stucky and Sorbello's feud seemed to have died down, it appears a new one has been created with Calafiore and "The Free Agents" winner.