The Heartbreaking Story Of The Challenge's Diem Brown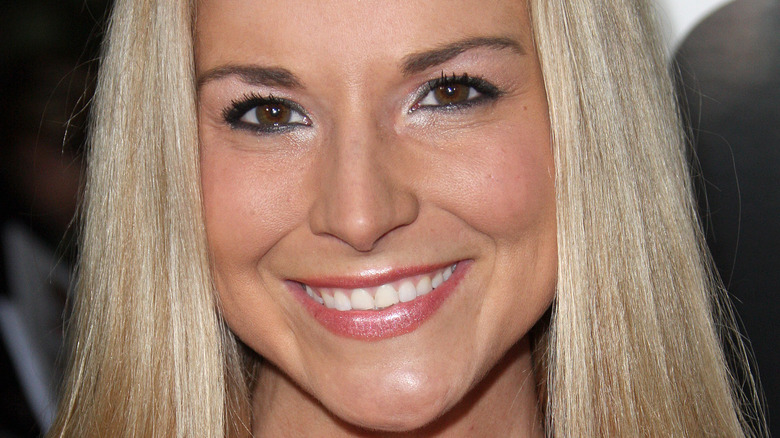 Frederick M. Brown/Getty Images
Diem Brown is one of the most memorable contestants to have ever joined MTV's "The Challenge." Fans first met Brown during "Fresh Meat," which consisted of veterans of "The Challenge" accompanied by unknown faces. Brown was paired with the show's alum, Derrick Kosinski, and the two became fast friends, per MTV. During "Fresh Meat," Brown confided in Kosinski about her ovarian cancer diagnosis and said she would be starting treatment once she completed the show. Brown kept her diagnosis a secret from the other competitors, as she didn't want any special treatment. However, she revealed that she had cancer during the "Fresh Meat" reunion.
Brown came back to "The Duel" in 2006. Having completed her cancer treatment, she was ready to compete again. The one thing that held her back, though, was having to take off her wig and expose her closely cropped hair. After an internal struggle, she took her wig off amid cheers from her fellow competitors. Her biggest cheerleader was Kosinski, followed by CT Tamburello. "The Duel" started one of the greatest love stories of "The Challenge," and although Tamburello and Brown didn't end up together, fans could see their love for each other throughout the years. Brown went on to compete in many seasons until one heartbreaking moment that would end her time on "The Challenge."
Diem Brown has cancer for the second time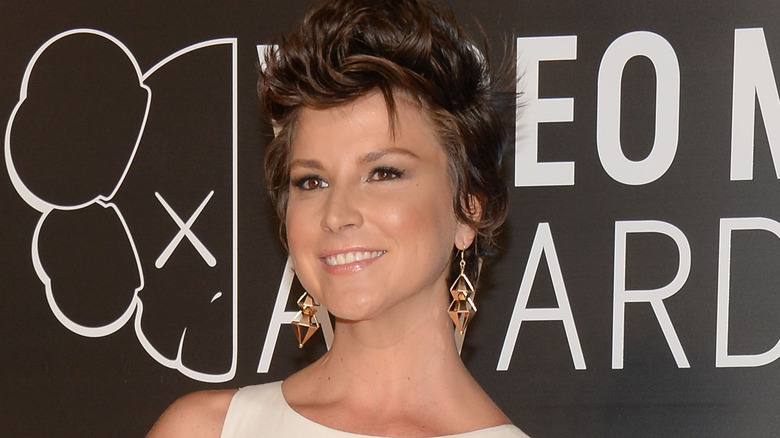 Jamie Mccarthy/Getty Images
In 2012, Diem Brown's cancer came back and she had to have a large cyst removed from her ovary, according to People. Brown shared that the doctor was able to save part of her ovary so that she could harvest eggs to possibly have children in the future. Two weeks after completing chemotherapy, the reality TV star went on to compete in "Rivals II," per E! News. "I was told I wasn't going to see the next year. But you realize very quickly that if you don't let things crush you, you become stronger," she stated at the time.
In another interview with Us Weekly, Brown shared, "I really wanted to come back because I never wanted cancer to take away an opportunity and I wanted to feel passionately alive, to jump off buildings and be as active as the other girls." During the "Rivals II" reunion, Brown expressed her disappointment in the fact that MTV didn't showcase her cancer story as prominently as they did before, (via Entertainment Weekly). "I was very vocal about being very worried about competing on the show so fresh off [chemotheraphy], but at the same time I felt like it was a story that should be told for other people going through it ... I'm sad they didn't [really] show that story." She went on to say that "Rivals II" would be her last time on "The Challenge."
Diem Brown returns for one last time on 'The Challenge'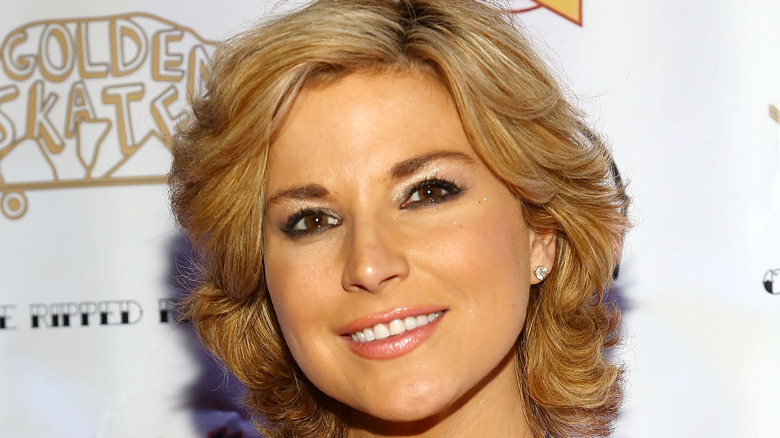 Astrid Stawiarz/Getty Images
Despite her previous statements, Diem Brown did return for "Battle of the Exes 2" with CT Tamburello as her partner. While the two were no longer together, the spark between them was clearly still there. During filming, Brown experienced debilitating stomach pain and was flown from Panama to a New York City hospital, per People. Tamburello left with her, bearing gifts from the other contestants of "The Challenge."
Brown later learned that her ovarian cancer had come back and had spread to her colon and stomach, per Us Weekly. She had started chemotherapy again but sadly died on November 14, 2014, at the age of 32. During her last days, Tamburello proposed to Brown with a ruby ring. A source told Us Weekly, "Diem joked that she hated rubies and said no." He tried again but was turned down by Brown, who "didn't want to be engaged under those circumstances." After she passed away, Tamburello, along with many of "The Challenge" cast members, paid a touching tribute to her (via Heavy). Although Brown's time was cut short, it's clear she touched many people's lives.