What Russell Crowe's Ex-Wife Is Doing Today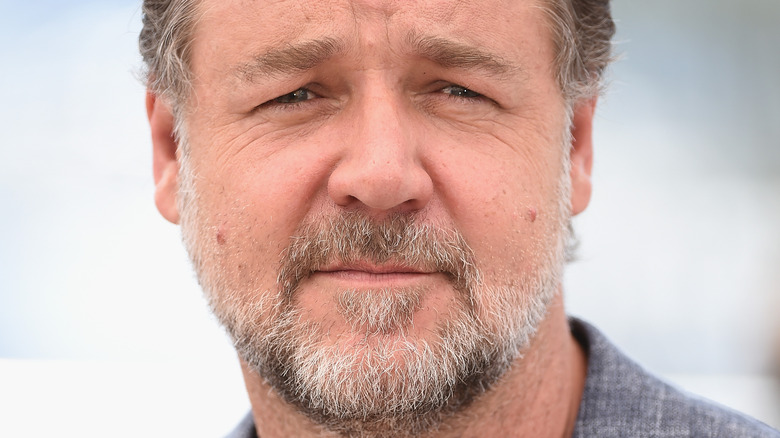 Ian Gavan/Getty Images
Many celebrity divorces have gotten ugly and caused previous loving relationships to go sour. Russell Crowe and his ex-wife, Danielle Spencer, couldn't be further from that stereotype. People reported the couple met on the set of the 1990 film "The Crossing." The couple reportedly had an on-and-off relationship before they decided to tie the knot in 2003 (via Closer Weekly).
Crowe had an intimate ceremony with Spencer in Australia, and the couple decided to have children. But things took a turn in 2012, when the two announced their split. E! News reported Crowe did not want to easily give up on his marriage. He shared with the Sunday Times in 2015, "I've loved Danielle Spencer since 1989 -– that's never going to change -– and that's one of those things where I stare at her and go, 'How did it fail?' I still can't work it out, because my feelings for her have never changed." During this interview, Crowe revealed that they still hadn't officially divorced, which is why he was hopeful the relationship would rekindle.
However, six years after they announced their split, the two officially finalized their divorce. Crowe publicly addressed the split on Twitter, saying, "Yesterday, April 9th, 2018 at 12:30pm Eastern Daylight time (Aus) ... I officially became divorced." Since their divorce, Crowe has continued to star in movies, but what happened to Spencer?
Danielle Spencer has pursued music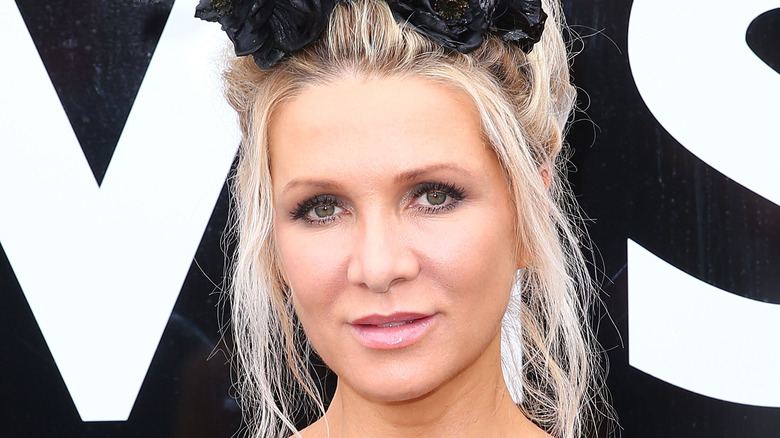 Scott Barbour/Getty Images
From a young age, Danielle Spencer was destined to pursue a career in the entertainment industry. Her father, Don Spencer, was an actor and musician, so it was no surprise when she got into acting in 1988 (via IMDb). Even after she met Russell Crowe, she continued to act, starring in TV shows like "Hampton Court" and "Home and Away." According to IMDb, Spencer stopped acting in 2000, when she last appeared in an episode of "BeastMaster."
Instead, the former actor decided to go into the music business. Closer Weekly reported that Spencer decided to release her debut album "White Monkey" in 2001. Her second album, "Calling All Magicians", was released in 2010. The singer did not rush between projects. Her latest album, "Lost Luggage", was released in 2020.
Spencer shared the inspiration behind the music on her Instagram when she was advertising the latest album. She explained, "I keep getting asked about how the project Lost Luggage came about. My very dear and talented friend Vince Pizzinga and I basically decided that we wanted to record some music together, just for the fun of it." Spencer went on to explain that the track "Be My Baby" inspired them to record covers from the past years. She shared, "Songs that meant something to both of us as we were growing up in the eighties. And that's how it came about. A bit of nostalgia and a bit of fun in the studio."
Danielle Spencer got into a new relationship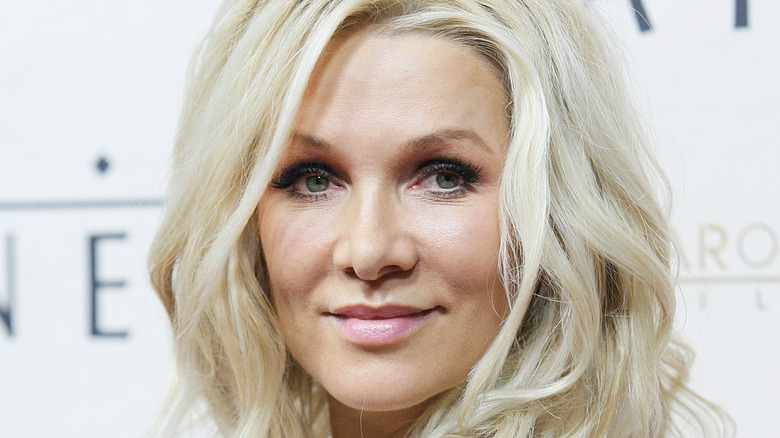 Lisa Maree Williams/Getty Images
During her long divorce from Russell Crowe, Danielle Spencer began a new relationship. Closer Weekly reported Spencer began her relationship with Adam Long in 2016. Long revealed in a New Idea interview the first time he recalled meeting Spencer. He shared, "Danielle and I actually met years ago when she was with Russell. They were interested in buying my now ex-mother-in-law's property. Although we were both with other partners at the time, she left an impression." They didn't start their relationship until later, but it's still interesting to know that Spencer intrigued Long years before.
In 2020, Spencer had shared that Long was a "very kind" and "gentle soul" (Stellar, via Closer Weekly). She revealed, "It's going very well. We have a lot in common and we understand each other. It's a very easy relationship and we get along very well." The two have yet to tie the knot, but seem to be in no rush.
Crowe, who has wished nothing but the best for Spencer since their split, has approved of her new relationship (via New Idea). A source shared with Daily Mail Australia in 2018, "She's really happy, it's still quite early days, but she's content. And Russell is apparently pretty cool with it. He's accepted they're not going to get back together." Spencer and Crowe have both remained friends and great co-parents, which can be uncommon in celebrity splits.