Rihanna Calls Out Snapchat For Joking About Domestic Violence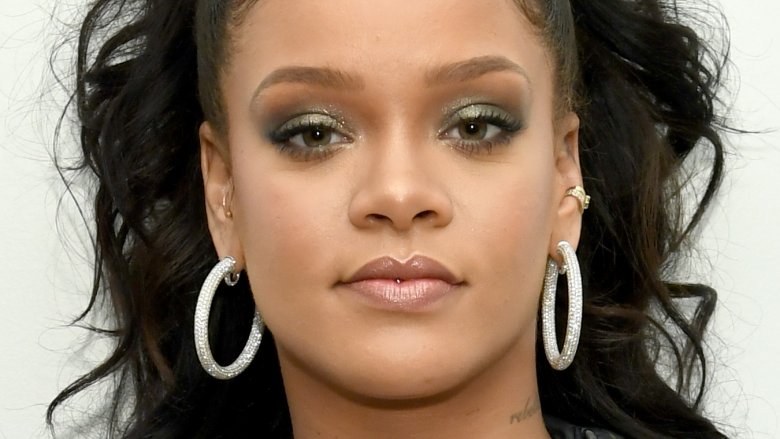 Getty Images
Rihanna is not mincing words about the popular social media app.
On Thursday, March 15, 2018, the "Stay" singer called out Snapchat for making a joke about domestic violence. Previously, the app had released an ad for its "Would You Rather?" game, asking users whether they'd rather slap Rihanna or punch her ex Chris Brown. Readers may remember that Brown was infamously arrested for domestic violence after attacking Rihanna in 2009. He eventually pleaded guilty to a felony charge of assault, and was sentenced to five years probation and court-mandated community service.
After the ad made its rounds on the internet, Rihanna took to her Instagram Stories to slam the company and its recent apology. "Now SNAPCHAT I know you already know you ain't my fav app out there!" the 30-year-old wrote (via Entertainment Tonight). "But I'm just trying to figure out what the point was with this mess! I'd love to call it ignorance, but I know you ain't that dumb! You spent money to animate something that would intentionally bring shame to DV victims and made a joke of it!!!" 
The "Work" singer, who recently performed at the 2018 Grammys, continued, "This isn't about my personal feelings, cause I don't have much of them...but all the women, children and men that have been victims of DV in the past and especially the ones who haven't made it out yet...you let us down! Shame on you. Throw the whole app-oligy away."
Earlier in the week, Snapchat had issued a statement apologizing for the ad, which it pulled over the weekend. "The advert was reviewed and approved in error, as it violates our advertising guidelines," the company told BBC News in a statement on Tuesday, March 13. "We immediately removed the ad last weekend, once we became aware. We are sorry that this happened."