Matthew Morrison Reacts To Alleged Dog Abuse On Set Of New Movie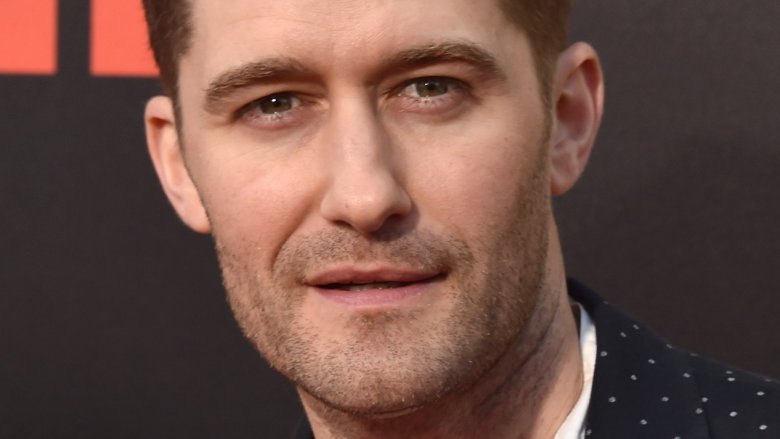 Getty Images
Former Glee star Matthew Morrison has spoken out against the alleged mistreatment of a dog on the set of his new movie, Crazy Aliens.
Early on Friday, March 16, 2018, Morrison responded to a video that allegedly showed a dog being violently spun around and hurled into icy cold water on a movie set in China. Taking to Twitter,  Morrison said, "I've just been made aware and seen a video from the set of a film I worked on in China. My heart is broken to see any animal treated this way."
He continued, "Had I been on set or known about this, I would have made all efforts to stop this. I've called the producers to express my outrage."
TMZ first released the video, which had been shared by PETA, on Thursday, March 15. The footage reportedly shows a German Shepard being lifted off of the ground in a cage, as the dog in the movie is supposed to have been abducted by aliens. The cage is then spun around quickly before being sent into a river. The scene was allegedly filmed multiple times until the director was happy with the shot.
According to TMZ's sources, the dog wasn't injured during filming but had appeared to have been shaken up. Morrison is said to have been off set when the scene was shot.
Following Morrison's reaction to the video, TMZ reported that PETA wants to see the movie's cast and producers to face consequences for their involvement in the cruel stunt. A rep for PETA told TMZ that they want the scene featuring the dog's stunt to be cut from the film. They also want the movie's cast to donate their salaries to Chinese animal-protection charities, and they want director Hao Ning to agree to never work with live animals again in the future.
Crazy Aliens, which stars Morrison and Iron Fist's Tom Pelphrey, is reportedly in post-production.