Jennifer Aniston Worked A Totally Normal Job Before She Got Famous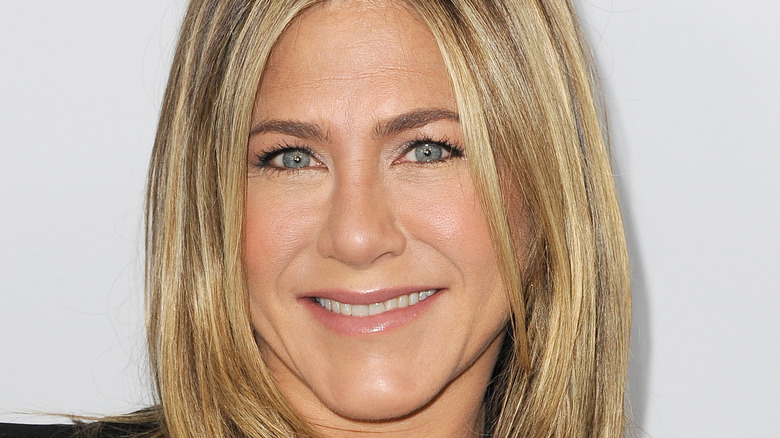 Tinseltown/Shutterstock
Jennifer Aniston is one of the biggest celebrities in Hollywood. The actress has made a name for herself by starring on television and in movies, and it appears that the entertainment business runs in her blood. Aniston's parents were both actors, (via Hello!). In fact, her father John Aniston was known for his longtime role as Victor Kiriakis on the beloved soap opera "Days of Our Lives." Jennifer was born in Sherman Oaks, California. In 1980, her parents split and the actor spent most of her time living with her mother, Nancy Dow. It seems that the "Friends" star always knew she wanted to be an actress, and she even attended the Fiorello H. Laguardia High School of Music & Art in New York City, per Empire Online. 
It was there that she began acting and learning about drama. According to Biography, Jennifer started to appear in stage productions and really tune her acting chops in the late 1980s. However, just because the 53-year-old comes from a wealthy and famous family doesn't mean she didn't have to work hard to establish her career. Jennifer not only earned her acting roles, but she also worked some surprisingly normal jobs before getting her big break and becoming a huge star.
Aniston was a bike messenger and a waitress before hitting it big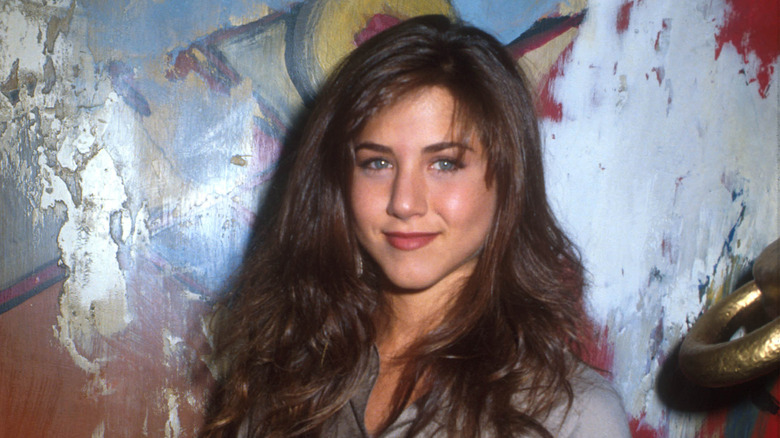 Barry King/Getty Images
Over the years, Jennifer Aniston has spoken out about the early days of her life before she was famous. The "Horrible Bosses" actor admitted that things weren't always easy and that she steadily had to work her way to the top. According to Yahoo!, Aniston previously worked at an advertising agency, and she was even hired to be "a bike messenger for a day in New York City."
"I would do odd jobs. And one day their bike messenger just didn't show up. And they were like, 'Can you ride a bike?' And I was like, 'Yeah, I can ride a bike,'" she previously told Jimmy Fallon on The Tonight Show in 2021. "In my brain, I don't know how I survived the day. To be on 5th Avenue with traffic and all that I was holding. I think I might have gotten into a cab just to finish the day." She added, "I don't know what happened to the bike. It's all a blur," she added. Aniston also said that she waited tables in New York City while trying to make it as an actor. "I had moved away from home. I had been on six failed television shows. I waitressed for years in New York before I got anything," she told InStyle in 2019. 
However, one of Aniston's most interesting pre-fame jobs has to be her time as a telemarketer.
Jennifer Aniston once worked as a telemarketer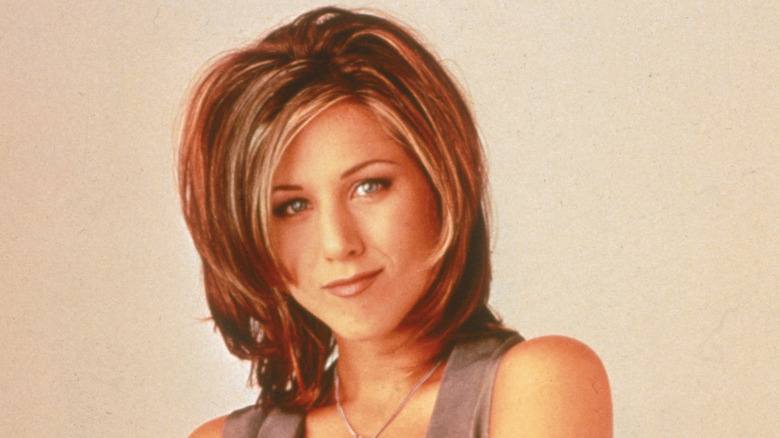 Getty Images/Getty Images
According to Self, Jennifer Aniston has been candid about being a struggling actor in the early years of her career. She even admitted that she was forced to work as a telemarketer to pay the bills. "I moved to L.A. and was telemarketing next to a Taco Bell," she explained. "I lucked out three months in I got an audition for a sitcom," she previously revealed. As for what Aniston was selling during her phone calls, well, she was looking for people interested in timeshares, of all things. "I was a telemarketer selling time-shares in the Poconos. I didn't make one sale. I was terrible at it. I was like, 'Why do we have to call people at dinnertime?'" she told InStyle.
Of course, Aniston eventually landed the role of Rachel Green on "Friends." The NBC comedy was a huge hit and skyrocketed the actor to mega-stardom. Since that time, she's gone on to star in films like "The Break-Up," "Just Go With It," "Marley & Me," "Picture Perfect," "Cake," and many more, alongside notable cast mates like Jason Bateman (via IMDb). Aniston may have grown up with the privilege of attending acting school and having parents in the entertainment business. However, she appears to have worked hard to create her own legacy and career away from her famous parents' own legacies.