Vanna White's Kids Gigi And Nikko Are All Grown Up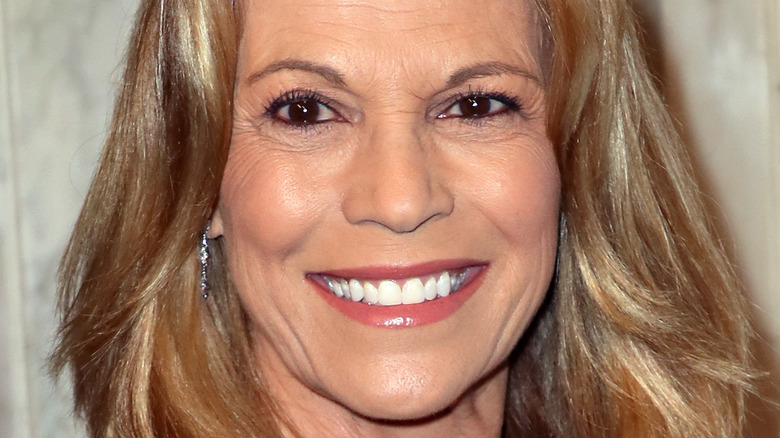 David Livingston/Getty Images
Vanna White has become a pop culture icon thanks to her co-hosting duties on "Wheel of Fortune," but her most prized possession is her family. Whether it's at the end of a "Wheel of Fortune" episode or just in interviews, White constantly talks about the love she has for her family.
White met George Santo Pietro in 1985 after she had moved to Los Angeles to pursue a career in entertainment, and it was (via IMDb). The couple married and had two children, Nikko and Gigi Santo Pietro. Ultimately, White and George ended their relationship after 12 years of marriage. Following her divorce, the game show host made sure to focus on her kids. "Your whole life changes after you have children. You never sleep soundly. You always have one eye open. You're constantly worrying about their safety," White told People in 2007. "I wouldn't change a thing. Giovanna and Nicholas have brought so much love and joy into my life — more than I could have ever imagined."
Both Giovanna and Nicholas have grown up with their mom in the spotlight. Despite her demanding job, White sets aside time with her kids. Whether it's lunches, family trips, or just hanging out at home, the game show host's social media accounts, including Instagram, are filled with photos of her and her children spending quality time with each other. As the years have gone on, and Giovanna and Nicholas have gotten older, they have stepped into their passions.
Nikko Santo Pietro gains attention for his art and looks
Nikko Santo Pietro, born in 1994, was Vanna White's first child (via Hollywood Life). For the most part, he's kept himself out of the media and instead delved into the world of art. Santo Pietro's TikTok account is filled with the artwork he does. Each video has a unique sense of style, as he shows the process of painting or he shares what people believe they have seen in his artwork. Undoubtedly, the 28-year-old has a strong passion for his work and decided to write a blog about art on his website. In September 2022, he wrote, "The purpose of art is to enhance your space to be more warm and inviting, to spark conversation, and should be something you enjoy seeing. It's often gratifying and pays dividends if you hang the right piece." Santo Pietro's artwork is not just for people to look at in videos; fans can purchase his art on the same website.
Santo Pietro's work isn't the only thing sparking people's interest. His dashing looks are of interest to many fans. In 2018, White posted a photo of her and her son on Twitter and caught the attention of many. One Twitter user responded, "I'd like to buy an @," creatively attempting to use the classic game show, "Wheel of Fortune," to get White's son to message them. Whether or not Santo Pietro saw the comment is unknown because he continues to focus on his work. 
Gigi Santo Pietro became a tattoo artist
Gigi Santo Pietro clearly got some of her creative juices from her mother. The 25-year-old was Vanna White's second child and avoided the spotlight that her mother has been in (via Hollywood Life). Instead, Santo Pietro attended the Tisch School of the Arts and studied photography and imaging. Although Santo Pietro studied photography in college, she took on another creative career.
The 25-year-old began working for the Lincoln Tattoo Company (via Lincoln Tattoo). Gigi's Instagram account is filled with the incredible work that she has done for clients. At the beginning of her tattoo career, Gigi posted an Instagram photo of her practicing her tattooing. She captioned the photo, "It's love that keeps me going. I LOVE what I do. It keeps me up at night. I work hard toward my craft so I can give you the best tattoo. Thanks." Gigi, who tends to keep a very private personal life, is more open about her work than anything else.
While fans don't see Gigi's personal life on her social media, they do get to see it when White posts photos of her. When pictured side-by-side, the two women have strikingly similar characteristics. Since Santo Pietro is White's only daughter, she adores her like no other. In 2022, White shared a sweet Instagram post of her daughter for her 25th birthday. She said, "Happy 25th birthday to the most beautiful girl in the world! My precious daughter! I love you, Gigi!"