Kirstie Alley Claimed To Have An Interesting History With King Charles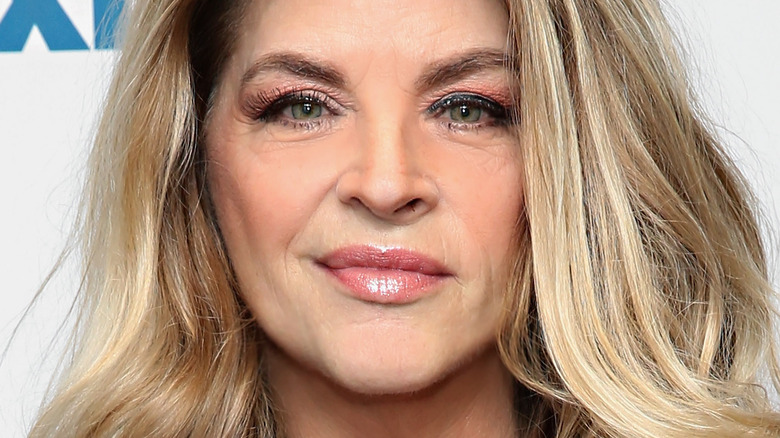 Cindy Ord/Getty Images
"Cheers" icon Kirstie Alley died in early December after a short battle with cancer. The 71 year old actor had made a lot of friends over her years in the limelight, starring in such classics as "Veronica's Closet," "Star Trek II: The Wrath of Khan," and "Look Who's Talking," per CNN. Celebrity tributes poured in for the late actor after her children announced her passing to People. 
"I always believed grief for a public figure is a private matter, but I will say I loved her," her "Cheers" co-star Kelsey Grammer said in a statement to Deadline. Her "Look Who's Talking" co-star and fellow Scientologist John Travolta posted a heart-breaking tribute to her on his official Instagram, calling their bond a "special relationship" and adding that he loved her. Kristen Chenoweth also dedicated an IG post to Alley, mourning her passing with the caption, "I can't believe you're gone."
With so many celebrities as friends and colleagues, in her later years, Alley herself was known to name-drop a bit about the glamorous circles she kept. During her 2018 stint on the hit UK reality TV show, "Celebrity Big Brother," she revealed her glitterati social circle often involved Courtney Love, Elton John, Al Pacino ... and to everyone's surprise, the head of the British crown, His Majesty King Charles III. 
Kirstie Alley said she had snacks with King Charles III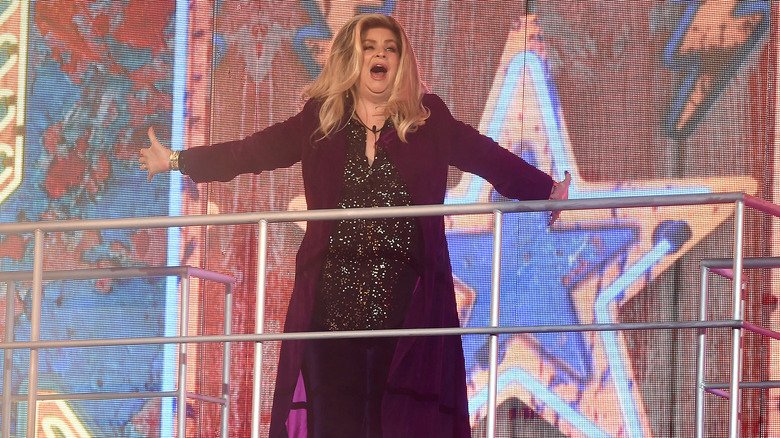 Stuart C. Wilson/Getty Images
During her time on the 2018 incarnation of the UK reality TV show "Celebrity Big Brother," Kirstie Alley made quite a few waves. First, she refused to discuss her religious views with fellow contestant Rodrigo Alves, per the Daily Mail. Then, when she was appointed "president" of the house, Alley, who is a known Trump supporter, had her housemates "build a wall," per Us Weekly. Yikes, we can feel the cringe from across the pond!
Perhaps the biggest wave Alley made was her name-dropping flood during a conversation with her housemates, where she revealed that she hung out with then-Prince Charles, who is now the king, at *drum roll please* Courtney Love's house. You read that right. "I'm friends with Courtney Love, and one time, she asked me to dinner, and when I came, ah, what's his name?" Alley began. "Elton John was at dinner, and there were only four of us. And then another time, she asked me over for 'snacks,' and Prince Charles was there." She also dished on hanging with Al Pacino, Robert DeNiro, and Leonardo DiCaprio, whom she all called "nice."
Of course, "CBB" fans were shocked, taking to twitter to air their absolute disbelief. "I am sorry but Prince Charles has not been to Courtney Love's house," one fan tweeted what we're all thinking.
Kirstie Alley always wanted to marry John Travolta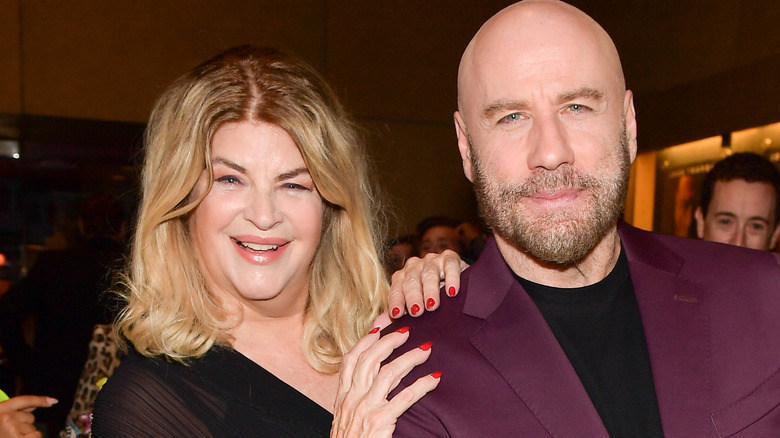 Matt Winkelmeyer/Getty Images
The King Charles/Courtney Love/Kirstie Alley "snack" hangout might sound like a whopper of a tale, but according to an investigation by W Magazine, the story is plausible, as Love did live for a time with a British boyfriend who's the godson of Charles' wife, Camilla Parker-Bowles. So perhaps we can also believe her when she said that, during her time on "Celebrity Big Brother," she fell in love with two of her leading men over the years, and their names are definitely not obscure.
"I almost ran off and married John [Travolta]," she admitted while lying in the bedroom with her housemates. "I did love him, I still love him. If I hadn't been married I would've gone and married him and I would've been in an airplane because he has his own plane." Yes it's true, not only does he have his own plane, he's a commercial pilot, per People. The other unrequited love was none other than her "North And South" co-star, and "Dirty Dancing" legend, Patrick Swayze. "I would've loved to have an affair with Patrick Swayze but we were both married so I wouldn't have gone off [with him]," she admitted, noting that she did actually kiss him, but nothing more because she was a "strong believer in fidelity." We hope today Alley and Swayze are necking on in heaven.