The Reason Behind Jon Gosselin And Michael Lohan's Feud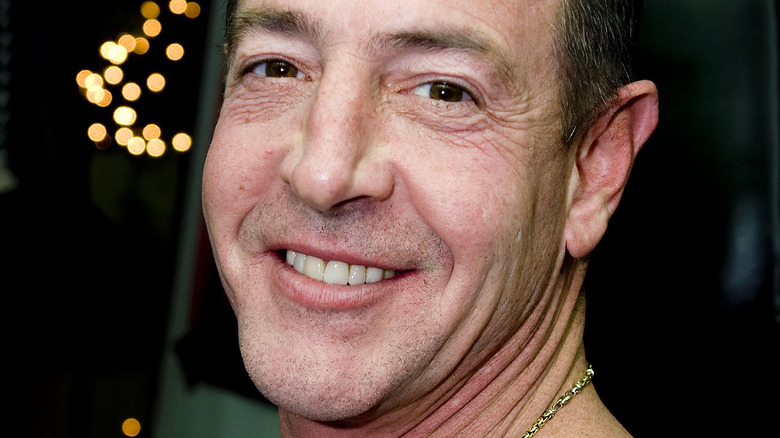 Jeff Fusco/Getty Images
Not many remember the friendship between reality TV dads Jon Gosselin and Michael Lohan; it certainly burned fast and bright but ended engulfed in Ed Hardy-designed flames.
Besides their mutual love for cheugy men's fashion, the two had much in common with each other, mainly being famous dads with highly-publicized divorces. Michael is, of course, the infamous father of actor Lindsay Lohan and was married to Dina Lohan before they filed for divorce in 2005. Jon rose to fame as the husband of Kate Gosselin and father of their eight children on TLC's "Jon & Kate Plus 8" from 2007 to 2009. But the bromance wouldn't begin until after Jon and Kate announced their divorce on their show in 2009. That year, Jon had quite the hot-boy summer and became a tabloid fixture because of his post-divorce dating. The father of eight began dating Star Magazine reporter Kate Major after they fell in love when she was covering him for a story assignment.
In an interview with ABC News, Michael explained that his fiance Erin Muller was friends with Gosselin's girlfriend, Kate Major, so they offered to host the new couple in their Hamptons home to hide from the media. The two men were immediately able to bond over "comparing notes on what [they've] been through and what it's like when the media gets involved." Although they were quick friends, the reality dads were soon on the outs due to legal issues.
Michael Lohan testified against Jon Gosselin in court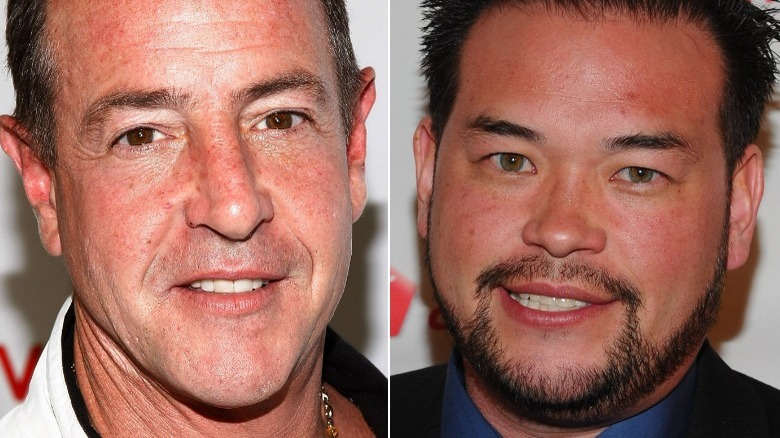 Joe Kohen & Michael Buckner/Getty
It was during the fateful summer of 2009 when Jon Gosselin and Michael Lohan first sparked their friendship, but the friendliness would be gone by the end of the same year. Lohan and Gosselin were even trying to develop a reality show together called, "The Divorced Dads Club," but this is where legal issues began to arise. The thing is, Gosselin had signed a contract with TLC — the network that aired "Jon & Kate Plus 8" — with an exclusivity clause stating he was not allowed to enter any business deals outside of the network, per The Hollywood Reporter. In October 2009, TLC filed a lawsuit against him for breach of contract after he made paid appearances for the public and on television.
The lawsuit called upon Lohan to testify against Gosselin since he had knowledge of Gosselin's business affairs, including the "Divorced Dads Club" deal. "I kept him out of harm's way when there were paparazzi around... and he stabbed me in the back," Lohan explained to Access Hollywood in December 2009. "When you open your door to somebody and you give them a safe haven and a place to go and then they turn around and bite the hand that feeds or stab you in the back, that doesn't sit well with me." The reality show never came to fruition, and the bromance was over quicker than it started.
Michael married Jon's ex-girlfriend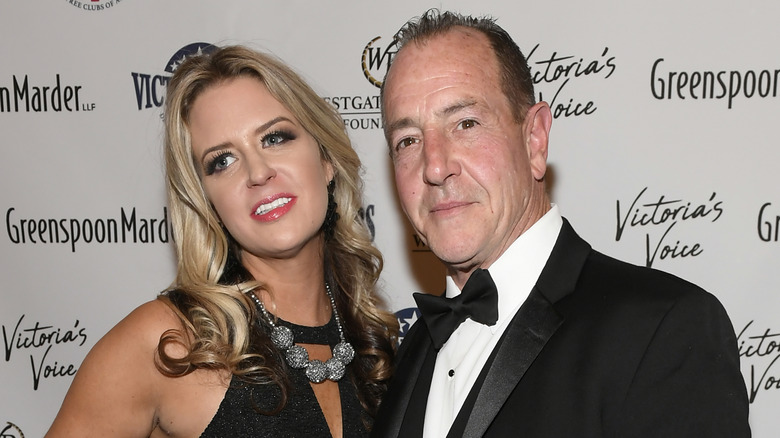 Bryan Steffy/Getty Images
If it wasn't clear enough that their friendship was over after Michael Lohan leaked private phone calls with Jon Gosselin to the public, Lohan violated the ultimate bro code rule. That's right, Lohan dated and later married Gosselin's ex, Kate Major, after they stayed in the Hamptons house together during the summer of 2009. According to People, Gosselin brutally broke up with Major by the end of the summer.
After Lohan split with his fiance and Major's friend, Erin Muller, the two were engaged by April 2010. "[Kate's] been there for five years with me," the reality dad told Us Magazine. "I think a friendship is more important than anything when you have a relationship, and this is the strongest one in my life." The two officially wed in 2014.
Sadly, the relationship was tumultuous behind closed doors, and Major accused Lohan of physically assaulting her by choking her in 2020, per The Daily Mail. After this incident, Major took out a two-year-long "limited protective order" on her husband, and the two have been estranged since.