Demi Lovato, Her Mom Talk Family's Mental Health And Wellness Journey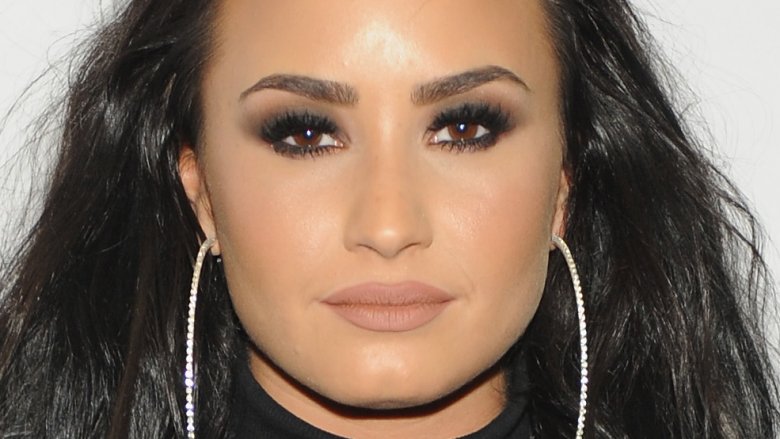 Getty Images
Demi Lovato and her mother, Dianna De La Garza, are opening up about their family's mental health and wellness journey.
On Friday, March 16, 2018, the mom-daughter duo spoke with Good Morning America in promotion of De La Garza's new book, Falling With Wings: A Mother's Story. During their joint interview, they revealed how their family helped them overcome their struggles with substance abuse and eating disorders.
"Demi is the one that gave me the courage because she was being so open and honest and vocal about her struggles and I saw how much it was helping people everywhere," De La Garza began. "When I was writing my book, I thought, 'I want to be honest and open and tell the whole story.'"
While discussing her eating disorder, she explained that it was a means to gain "back some of that control that I felt like I didn't have." She continued, "The woman that went into treatment when I finally did accept help, I think she was just a broken, tired — just a really sick girl." 
"And now, our lives are so different. We're healthy, we're happy," De La Garza went on, adding that she's still in therapy. "Despite how far and how hard we have fallen as a family, we have restored our wings through therapy. And we're able to soar toward a brighter future as a family together."
Lovato, who recently celebrated six years of sobriety, echoed her mom's sentiments, adding, "Now she glows and she is just so cheerful and she is the most positive person I know. I feel very proud of her. I know it's something that's not easy."
"The very first thing that you have to do is admit that you have a problem and then you have to ask for help and you also have to know that it's possible," the "Skyscraper" singer, whose Tell Me You Love Me tour is currently including free group therapy sessions for fans, advised. "I want people to know that it was possible to get help and to recover. ... People will help you."
Her mom couldn't have agreed more, saying, "Reach out and get help wherever you can, from family, from friends, from community programs — whatever you can do, reach out and get help."