Demi Lovato's 2018 Tour To Include Free Therapy Sessions For Fans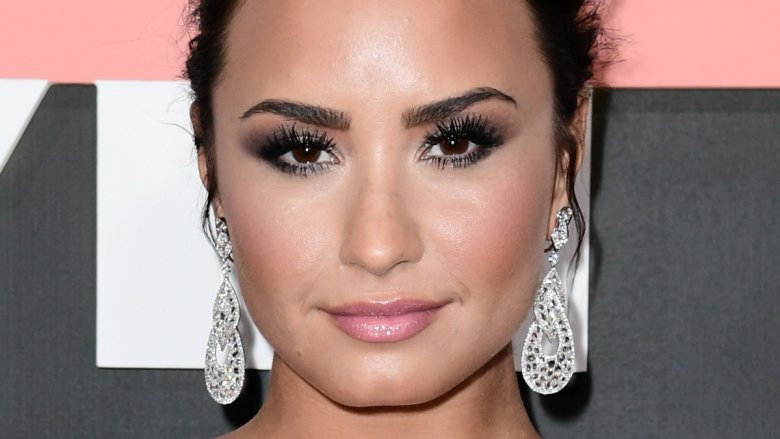 Getty Images
The "Skyscraper" singer is giving back to her fans.
On Wednesday, Jan. 24, 2018, Demi Lovato announced that her upcoming Tell Me You Love Me tour will offer concertgoers free group therapy sessions, wellness workshops, and inspirational speeches courtesy of CAST Centers. She began this on-tour initiative in 2016 to encourage a dialogue about mental health awareness.
"It's basically like a therapy session before the concerts and we have speakers from all over and we're also helping out with different charities from around the country," the 25-year-old singer said on Good Morning America. "So it'll be an incredible, very moving and inspiring experience."
"I want to do this because one, it was such an incredible experience the last time we did this on tour," Lovato, who has spoken openly about her own mental health, explained. "I've actually met people that go to CAST because they went to CAST on tours and realized they needed to get sober or they needed to better themselves in some other way and it's changed lives and I want to be able to do that again."
The longtime activist noted, "I make it my life goal to inspire other people. I think that it's important for me to use my voice for more than just singing. I just know how important it is to use my platform to help others and to share my story in hopes that it inspires people to either get into recovery or better themselves. Whatever it is, I just want people to know they're not alone and I'm here for them."
"I think it's really important to take away the stigma of mental illness," the "Heart Attack" hitmaker, who was diagnosed with bipolar disorder at 19, added. "I actually have bipolar disorder and I'm very open about that because I think that mental health affects so many people and we need to take the stigma away from it."
Lovato's 20-show tour, featuring DJ Khaled and Kehlani, will kick off in San Diego, Calif. on Feb. 26 (via E! News). While speakers have yet to be announced, Entertainment Tonight noted that guests on the "Sorry Not Sorry" singer's last tour included the likes of Nick Jonas, Joe Jonas, Phil McIntyre, Bea Miller, and Metta World Peace.