Demi Lovato Opens Up About Bipolar Disorder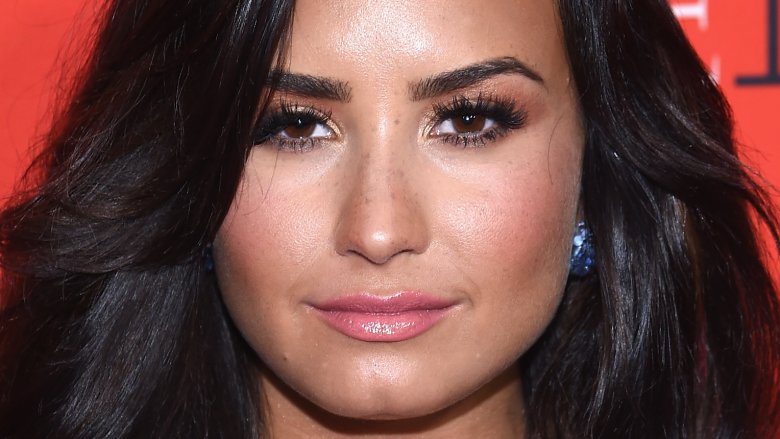 Getty Images
Demi Lovato has long been vocal about her bipolar disorder — but she refuses to be labeled by it.  
As Entertainment Tonight reported, the "Sorry Not Sorry" singer got candid about her mental health and activism this week during a conversation with radio host Elvis Duran on iHeartRadio's Label Defiers with ZICO Coconut Water.
"I think it's important to speak up about the things that you believe in because your voice will be heard no matter what position you're in," the 24-year-old mental health advocate began. "And I just happen to be in a position where more people will hear my voice than they would have 10, 15 years ago. I use my voice to do more than just sing and I use it to speak up about mental health because that's something I'm very passionate about."
The former Disney star, who was diagnosed as bipolar at 19 years old, continued, "I think when people refer to me as being bipolar, it's something that is true — I am bipolar — but I don't like people to use it as a label."
"It's something that I have, it's not who I am," she explained. "I think Demi Lovato, activist, is something that I would really be proud of. I'd say the whole world knows the real me because there's nothing that I hide." 
The "Skyscraper" songstress also reflected on Linkin Park frontman Chester Bennington's tragic suicide in late July 2017. "I feel terrible for his friends and family," she said. "But I know that maybe this will raise the topic into conversation around mental illness and mental health and help somebody."
Lovato, who has also struggled with eating disorders, self-harm, and drug addiction in the past, recently celebrated five years of sobriety. Her iHeartRadio appearance reflected the goals of her Be Vocal: Speak Up for Mental Health initiative. Launched in 2015, the campaign encourages people with mental illness to speak openly about their experiences in order to break down stigma and reshape the way society discusses mental health.