Inside June Diane Raphael And Paul Scheer's Marriage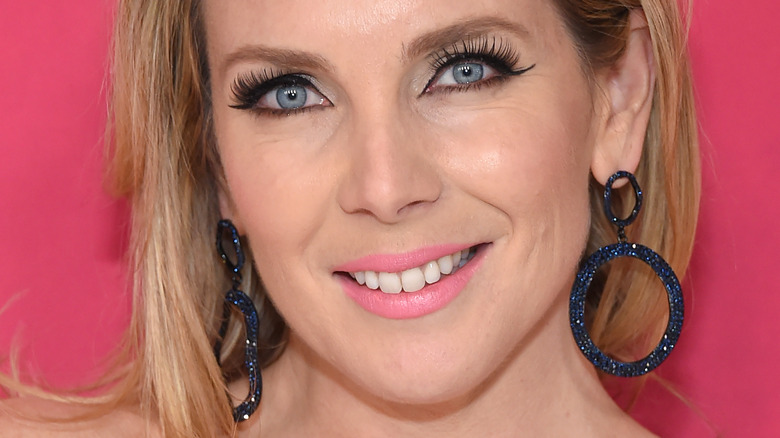 DFree/Shutterstock
Fans took a hit when "Grace and Frankie" was canceled. The Netflix show revolves around the adventures of two polar-opposite older women — played by legends Jane Fonda and Lily Tomlin — who develop a close friendship amid their husbands' romance. June Diane Raphael was a hoot as Fonda's sarcastic oldest daughter, Brianna Hanson. Though Raphael has made a name for herself for her "Grace and Frankie" role, the actor has lots of television credits under her belt, such as "Big Mouth" and "New Girl."
Raphael's husband, Paul Scheer, has also built a successful career as an actor. According to IMDb, he's a main character on the Emmy-nominated show "Black Monday." He's also a director, writer, producer, and podcaster. The couple obviously has a lot in common! So it's no surprise that Raphael was elated to meet her husband. At the 2019 premiere of her film "Long Shot," she told Page Six, "I'm happy to be married I have no desire to be single — I really don't. Those were dark days. I remember being in my 20s in this city — I walk around right now and I am like, 'I can never go into that bar. It is just a minefield of terrible decisions.'" Marrying Scheer was clearly a great decision for Raphael, who's head over heels in love with him! Let's take a deeper look at the relationship between these funny lovebirds.
June Diane Raphael and Paul Scheer are creative collaborators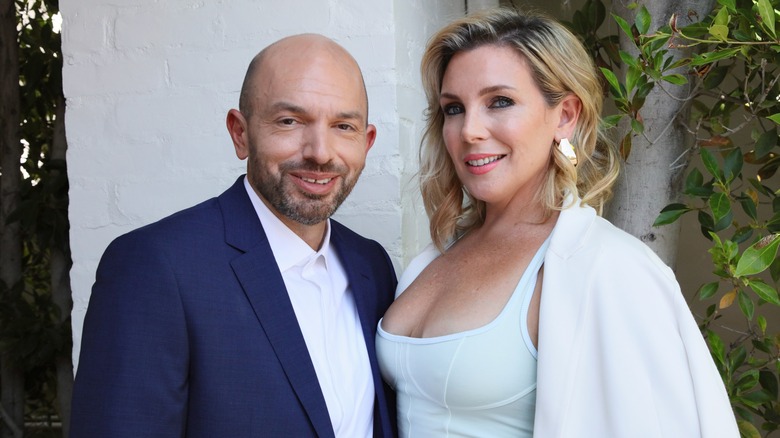 Robin L Marshall/Getty Images
According to Us Weekly, June Diane Raphael and Paul Scheer were introduced to one another during his work on a New York comedy show in 2004. Speaking about his initial date with Raphael to LA Weekly (via Us Weekly), Scheer recalled, "It was January and surprisingly warm. So we walked home together, and when I got to June's apartment, she went in for the kiss." They moved to Los Angeles in 2005 and got married in 2009.
The two aren't just romantic partners; they're also creative collaborators! They co-host a comedy podcast called "How Did This Get Made?" which examines mediocre movies. However, working with her husband in any capacity can be tricky, as Raphael revealed on "The Drew Barrymore Show." She said, "And then we'll finish the scene and I'll say, 'Did you like it?' and he'll say, 'Yeah.' And then I'll say, 'Why do you hate me so much? Why do you think I'm the worst? I don't believe you.' It spirals so quickly."
So, what's the key to their happy relationship (besides a sense of humor)? In a 2022 video on his YouTube channel, Scheer shared the secret to maintaining a long marriage. But there was a twist. He seemingly joked, "To have a successful marriage for 13 years, we have one rule only which is whatever happens at international waters stays in international waters. But if you are on land, we are married."
June Diane Raphael and Paul Scheer are proud parents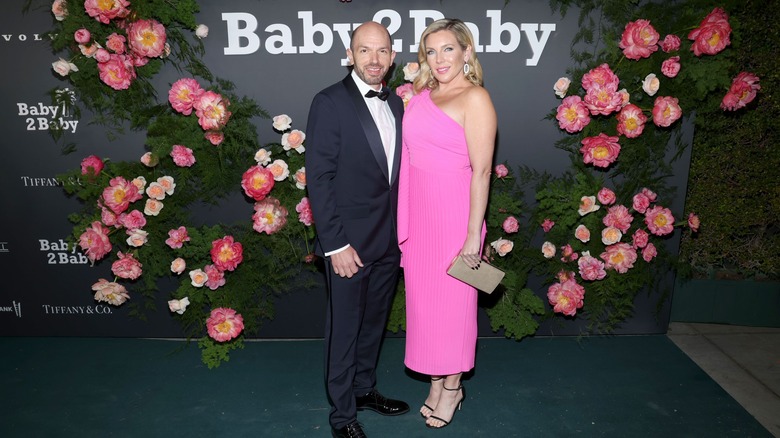 Phillip Faraone/Getty Images
June Diane Raphael and Paul Scheer have two sons named Gus and Sam. When their second son, Sam, was born, the hilarious couple was full of quips. In a statement per People, they teased, "We are so excited to welcome our new baby. He's available for all endorsements and sponsorships." Jokes aside, Raphael seems to be proud of her husband's parenting. In a 2019 Instagram post, she wrote, "Happy Father's Day to one of the best in the biz @paulscheer Thank you for understanding that I can sleep through anything and for always getting up ( multiple times ) during the night to tend to screaming children."
Although their sons are young, Raphael and Scheer still believe in instilling key values and having mature discussions about important subjects. One popular topic of conversation at their home is gender fluidity, per Us Weekly. In addition, they talk "a lot about feelings and vulnerability and what it means to be kind and take care of people," as boys aren't told "to be soft and value their feminine sides." Raising boys was initially a bit of a learning curve for Raphael, as she grew up with sisters. However, Raphael explained, "I really feel like gender is just a construct. It's something we put on and wear because they are just these two beautiful souls."