Fifth Harmony Announces Hiatus After Six Years Together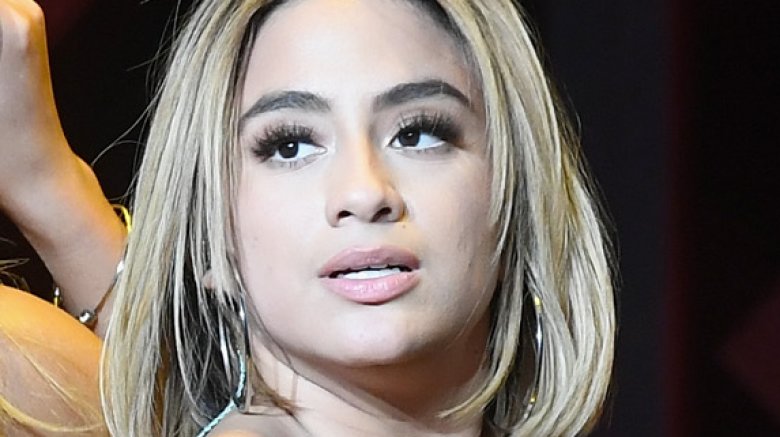 Getty Images
Girl group Fifth Harmony is taking a break from the spotlight.
On Monday, March 19, 2018, Fifth Harmony members Lauren Jauregui, Normani Kordei, Dinah Jane, and Ally Brooke took to Twitter to share a huge announcement with their fans. Posting a lengthy statement to the social media platform, they revealed that they are taking a hiatus from the group in order to pursue solo careers.
"Reflecting on the past six years since we started on X-Factor, we've realized just how far we've come and we appreciate everything so much, more now than ever. We've really had one hell of a memorable journey together and can't begin to express our gratitude to y'all for coming along with us on this wild ride!" the statement began.
"After six years going hard, non stop, we also realized that in order to stay authentic to ourselves and to you, we do need to take some time for now to go on a hiatus from Fifth Harmony in order to pursue solo endeavors," the message continued. "We are all very excited and grateful to be able to take this time to learn and grow creatively and really find out footing as individuals. In doing this we are allowing ourselves to gain new experiences, strengths and perspectives that we can bring back to our Fifth Harmony family."
The group also thanked their fans for their love and support.
Fifth Harmony will still be performing together for the time being, as the group still has scheduled shows. According to their website, the girls' last performance will be in Iceland on May 16.
— Fifth Harmony (@FifthHarmony) March 19, 2018
Fifth Harmony, who released their third studio album in August 2017, previously lost former member Camila Cabello over a year ago. Cabello has since enjoyed a successful solo career, releasing hit songs and snagging an opening act gig on pal Taylor Swift's Reputation tour.
Fifth Harmony's remaining members had started to pursue their solo careers in recent months. Kordei teamed up with Khalid for "Love Lies" in February 2018. Prior to the song's release, she'd also competed on Dancing With the Stars.
Jane previously dropped "Boom Boom" with RedOne, Daddy Yankee and French Montana in October 2017. In January 2018, Jauregui released "All Night" with Steve Aoki while Brooke collaborated with Topic on "Perfect."
We can't wait to find out what's next for the girl group members.