Elf: What Will Ferrell And The Rest Of The Cast Are Doing Today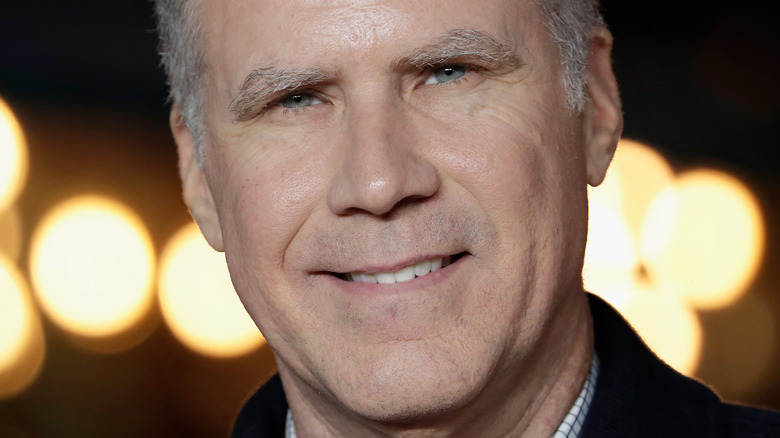 John Phillips/Getty Images
This feature references suicide and drug addiction.
It must be challenging for holiday movie-makers to compete for viewer watch time with such iconic classics as "It's a Wonderful Life," and "Miracle on 34th Street." But in 2003, the feel-good movie, "Elf," starring Will Ferrell and Zooey Deschanel, did just that — becoming a traditional favorite for anyone who loves watching Christmas movies. Given the film was ten years in the making, it had to be all the more rewarding that audiences loved it.
Fresh from his "Saturday Night Live" stint, Ferrell took on the daring task of portraying a human raised by elves, donning yellow tights under a green Christmas coat for the majority of the movie. This provided some seriously silly visuals when he hits the streets of New York in the film. But critics and audiences bought into the premise, and the film smashed at the global box office, bringing in $220 million. Even critics who were skeptical about the concept couldn't help but be won over. In his review, Roger Ebert wrote, "This is one of those rare Christmas comedies that has a heart, a brain, and a wicked sense of humor, and it charms the socks right off the mantelpiece."
Many people believe the film wouldn't have been the same without Ferrell. Though that might be the case, there's a whole cast of talented stars that came together to create the movie magic that melted our hearts. And after almost twenty years, it's probably time to see what they're all up to now.
Will Ferrell turned down $29 million for a sequel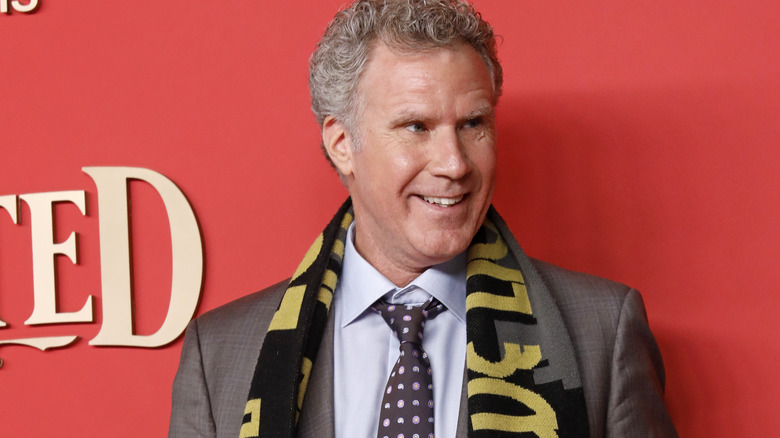 Tristan Fewings/Getty Images
When Will Ferrell was cast as Buddy the Elf in 2003's "Elf," his star hadn't risen to the great heights it is today. Up until that point, he'd been known for doing comedy that was a little more edgy and raunchy — he'd just finished shooting "Old School," after all. On a 2018 episode of "The Late Late Show," he told James Cordon that he was initially reluctant to take on the part. "[I remember] thinking, This is either going to be a home run or people are going to go, 'Whatever happened to you?'" Not only did the success of the film boost him into superstardom, but it also proved he was leading man material as he awkwardly won Jovie's (Zooey Deschanel) heart. 
Ferrell went on to such hit films as "Anchorman: The Legend of Ron Burgundy," "Stranger Than Fiction" (which he received a Golden Globe nomination for), "Step Brothers," and "Daddy's Home." He's also done quite a bit of producing over the last 15 years, including for the hit shows, "Succession" and "Dead to Me." And if you're wondering about an "Elf" sequel, don't hold your breath. In a 2021 interview with The Hollywood Reporter, the actor shared that he turned down the $29 million opportunity because he didn't like the premise. However, he did star in a musical Christmas movie, "Spirited," with Ryan Reynolds in 2022.
On a personal note, Ferrell has been married since 2000 and has welcomed three children since he played Buddy the Elf.
Zooey Deschanel had a good feeling about Elf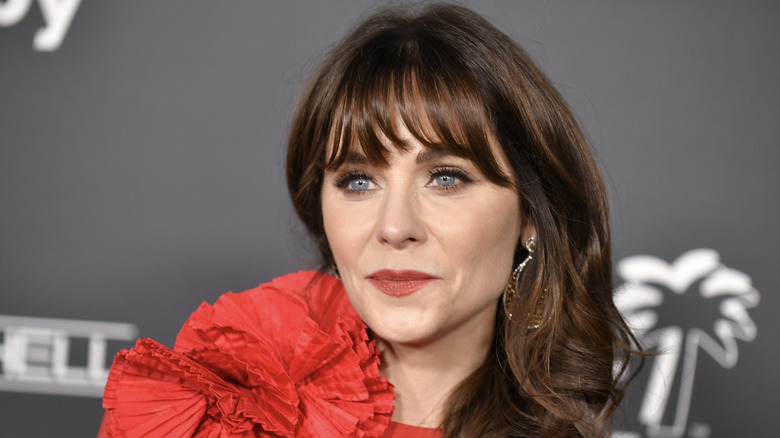 Rodin Eckenroth/Getty Images
In the late '90s and early '00s, Zooey Deschanel enjoyed a handful of minor roles in projects like "Almost Famous" and the music video for The Offspring's "She's Got Issues." But suffice it to say, she was fairly unknown when she played Jovie opposite Will Ferrell in "Elf." On a 2021 episode of "The Kelly Clarkson Show," the actor recalled being a 21-year-old college dropout when she got the script and had a feeling the film would be successful. "I remember sitting at my parent's house, reading the script, and laughing out loud," she said. The somewhat cynical and sarcastic Jovie was the perfect pairing to Buddy's innocent, carefree nature. The film also gave Deschanel the chance to showcase her beautiful voice, including a scene in which she performs a duet with Ferrell. 
The star followed the film with role after role in both television and movies like "Failure to Launch," "Yes Man" with Jim Carrey, and a starring role in the hit series, "New Girl," in 2011. In addition, she's done quite a bit of voice work including roles in "Surf's Up" and "Trolls." Since appearing as a blond Jovie, the actor has stuck to her dark roots, had two marriages that ended in divorce, and welcomed two children with her second husband, Jacob Penchenik. As of the close of 2022, Deschanel was dating "Property Brothers" star, Jonathon Scott, whom she met on an episode of "Carpool Karaoke."
Bob Newhart is truly a legend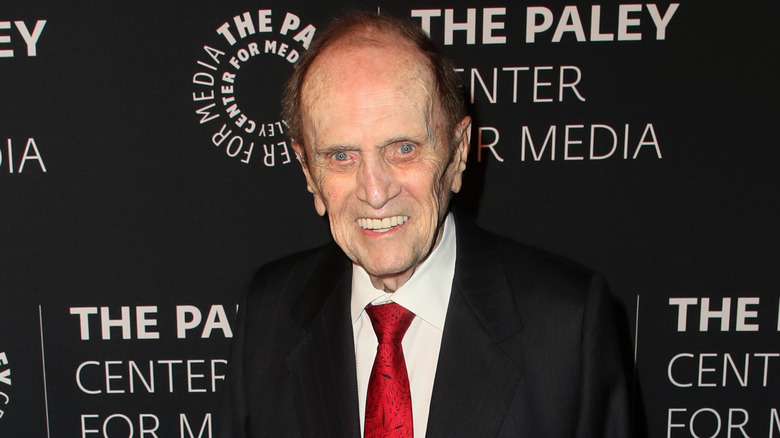 David Livingston/Getty Images
Veteran actor, Bob Newhart already had four decades of credits to his name when he got the role of Papa Elf, who raised Buddy, in the movie "Elf." Best known for "Newhart" and "The Bob Newhart Show," he also served as the film's narrator. In 2022, the actor looked back on "Elf" with WTOP News, recalling he knew it was special from the start. Stating how he was impressed with everything about it, he shared, "I read it and I told my wife, 'I think this is going to be a perennial, this is going to be the same as 'Miracle on 34th Street.'"
The actor continued to work after "Elf," securing roles in shows like "ER" and "Desperate Housewives." He even kept working after turning 80 years old in 2009, with roles in, "Horrible Bosses" and six episodes of "The Big Bang Theory," for which he earned an Emmy win for Outstanding Guest Actor in 2013. Seven years later, when Newhart was in his 90s, he added a couple of voice roles on "Young Sheldon" to his extensive credits list.
In 2021, the actor sweetly reflected on how much he loved his life and career, telling Entertainment Tonight, "It's been a great life. It's just, making people laugh is ... it's wonderful. I love you, America." Newhart is still with his wife, Ginny, whom he wed in 1963, shortly after his screen acting career began. The couple has four children.
Mary Steenburgen is always loveable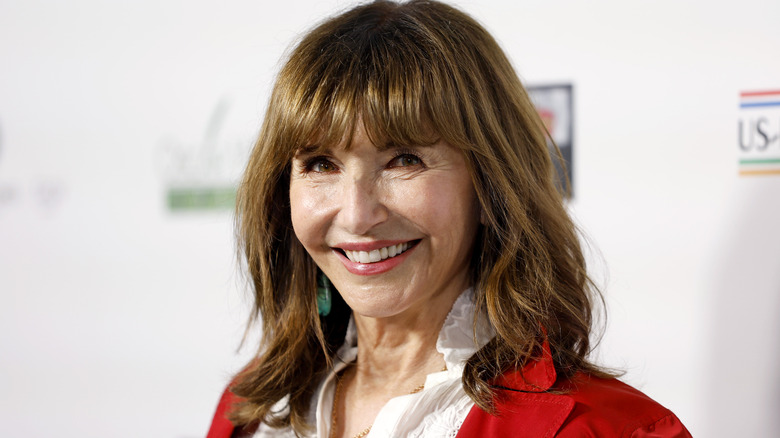 Frazer Harrison/Getty Images
Mary Steenburgen was already a well-established actor when she was cast as Buddy's stepmother in "Elf." In fact, she'd won an Academy Award for Best Actress in a Supporting Role in 1981. Her sweet smile and kind demeanor were ideal against the grumpy, cynicism of Buddy's dad (James Caan). As Roger Ebert put it in his review of "Elf," "Mary Steenburgen proves she is the only actress in America who could welcome her husband's out-of-wedlock elf into her family and make us believe she means it."
Steenburgen, whose first film role was alongside Jack Nicholson in "Goin South," went on to play another accepting mother of a Will Ferrell character in "Step Brothers" in 2008. Of that film, Steenburgen told The Ringer in 2018, "He called me and said, 'Would you feel insulted if I asked you to play my actual mom?' I think I'm, like, [14] years older than him." It also gave her the opportunity to utter a flurry of uncharacteristically angry expletives during a classic scene in which the two stepbrothers fight.
Steenburgen continued to garner film roles as well as spots in TV shows like "30 Rock," "Orange is the New Black," and "The Last Man on Earth." She might have an affinity for Christmas movies because she appeared in at least two more, including 2020's "Happiest Season," in which her character is quite the opposite of the one she played in "Elf."
Peter Dinklage is a larger-than-life talent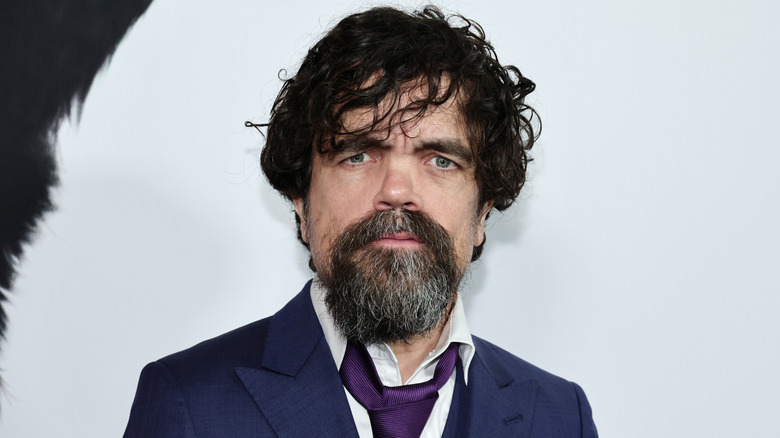 Jamie Mccarthy/Getty Images
Peter Dinklage, who comes in at around 4 foot 6 inches, has said he would never play an elf or a leprechaun. "I say no to these characters that they're trying to get me to play because it's just my height and it never scratches anything deeper," he told Studio 10 in 2022. The actor's will paid off with a career full of roles that shine a light on his talent, including his 2003 performance in "Elf" as a children's book author who is a bit of a diva. He even got to kick Buddy's butt for calling him an elf.
That same year Dinklage got recognition for his starring role in "The Station Agent," garnering a Screen Actors Guild Award nomination. But the real accolades would come when he was cast as Tyrion in "Game of Thrones" in 2011. For his outstanding work on the show, the star received an Emmy nomination for seven of the show's eight seasons and won four times. In 2018, he may have broken his rule when he appeared as Eitri, King of the Dwarves in "Avengers: Infinity War" — but he was the king, after all. Three years later, he starred in the film, "Cyrano" after starring in the play, both of which were written by his wife, Erica Schmidt. And in 2022, he starred opposite screen legend, Shirley MacLaine, in "American Dreamer."
Though the actor and his wife like to keep their personal life private, People reports they share two children together.
Faizon Love experienced personal troubles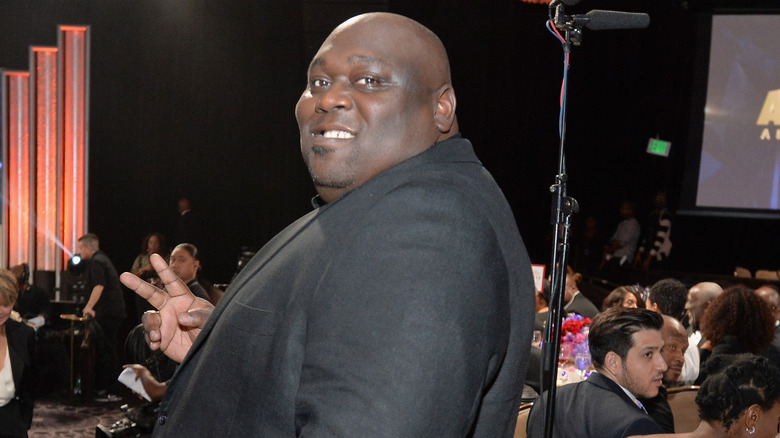 Earl Gibson/bet/Getty Images
Besides simply watching Will Ferrell's expressions in the movie "Elf," viewers got some serious belly laughs from Faizon Love in his role as Gimbel's manager. In the film, he doesn't quite know what to make of Buddy and at one point, when the elf spends the night decorating the area, the manager gets paranoid, stating, "I don't know why somebody's gunning for my job." 
After starting his career in standup and appearing in TV shows like "The Parent 'Hood" and movies like Ice Cube's "Friday," Love had already been working for more than ten years prior to "Elf." Following the festive film, he continued to secure both television and movie roles such as "Couples Retreat" with Vince Vaughn and Jason Bateman. Love also kept up with his stand-up comedy, including a spot on Shaquille O'Neal's "All-Star Comedy Jam" in 2013.
Unfortunately, in 2017, the actor was jailed on an assault charge after an incident at John Glenn Columbus International Airport. A CBS News report shows footage of Love grabbing and throwing an airport valet to the ground. Per the report, he pleaded not guilty and was released on bond. His attorney claimed he was innocent and was simply trying to get his car back. CBS also reported that the prosecutor in the case brought up other charges from Love's past including a 2011 domestic violence arrest. In 2018, TMZ reported Love was being sued by a former assistant for sexual harassment.
Amy Sedaris should be on a Christmas card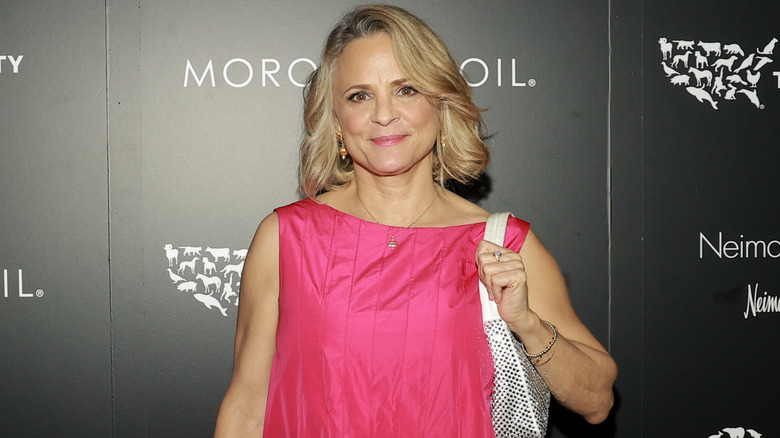 Jason Mendez/Getty Images
In "Elf," Buddy memorably tells his dad's assistant, "Deb, you have such a pretty face. You should be on a Christmas card." Played by Amy Sedaris, the character remained chipper even through some of Walter Hobbs's grouchier moments. Previously, the actor had appeared in about a dozen TV shows and movies, including a starring role in the series "Strangers with Candy" and a small part in Jack Black's "School of Rock."
In the following years, Sedaris got roles in movies and television, and did quite a bit of voice work, like voicing Paulie the Penis in "Puberty: The Movie," as well as a character in 2011's "Puss in Boots." In 2014 she landed a recurring role as Princess Carolyn in "BoJack Horseman," which she held for all six seasons. Three years later, she teamed up with her former boyfriend, the actor, and writer, Paul Dinello, to co-create a variety show called "At Home with Amy Sedaris" — it lasted three seasons and received four primetime Emmy nominations. You may also recognize her from her role as Peli Motto on "The Mandalorian."
And in case you're wondering if Sedaris is anything like Deb ... she is. Watch any interview with her, and her bubbly nature overflows along with her natural comedic personality. On an episode of "The Late Show," her long-time friend, Stephen Colbert, said Sedaris was one of the funniest people on the planet. "Writing for you was one of the proudest things I've ever done," he said.
Daniel Tay chose a different path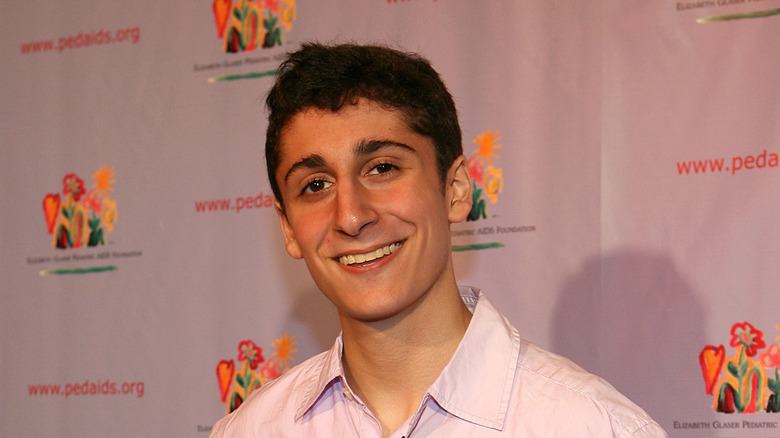 Kevin Kane/Getty Images
When Buddy the Elf joins the already-in-progress Hobbs family, he doesn't just gain a father and stepmother, he also gets a new half-brother — 12-year-old Michael, played by Daniel Tay. After a rocky start, the two spend time together and quickly bond, with Michael even helping Buddy to ask Jovie on a date. And while Buddy is excited to bond with his father, whom he thinks is the best in the world, Michael disagrees, seeing his dad as a workaholic.
The year "Elf" was released, was actually Tay's first year on screen — he also appeared in "American Splendor" alongside Paul Giamatti in 2003. Three years later, he voiced Doogal in the movie of the same name, which boasted co-stars like Jon Stewart, Jimmy Fallon, and Judi Dench as the narrator. However, the actor garnered only a few more roles, including "Brooklyn Rules," before ending his career in 2009.
Tay eventually left acting to attend Yale, where he obtained a BA in Economics. He then pursued a career in education and became an SAT instructor at Veritas Prep. As of 2022, he'd gone pre-med and was studying medicine at Cornell University.
Jon Favreau shared his many talents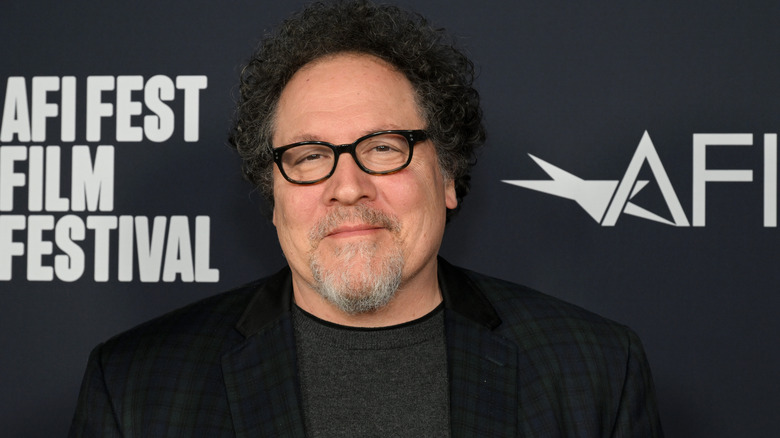 Michael Kovac/Getty Images
Actor and filmmaker, Jon Favreau has been in the movie business since the early 90s, and from the start, he wasn't messing around. His third on-screen credit was 1993's "Rudy," where he met his friend, Vince Vaughn. Together they co-produced "Swingers," which Favreau wrote and starred in alongside the actor. That movie put the indie star on the map, leading to increasingly bigger roles which eventually led to the director's chair for "Elf." At that point, he'd only directed a couple of TV movies as well as "Made," another joint venture with Vaughn. Favreau also had a small acting part in "Elf," as the doctor Hobbs brings Buddy to since Buddy thinks he was raised by elves.
For most of the '00s, he didn't limit himself to any role within Hollywood, often switching between his actor, writer, director, and producer hats. Notably, he produced and acted in all three "Iron Man" movies and directed the first two. If all that wasn't enough, he then went on to don the coveted showrunner hat, fulfilling a dream to work in the "Star Wars" universe with the popular show, "The Mandalorian," and in 2022 "The Book of Boba Fett." Speaking to Entertainment Weekly about the former show, Favreau shared his joy that it helped to connect fans during the pandemic. "It was a way for people to come together even though they felt very alone," he reflected. "... I really feel like there's a community here," he said.
Artie Lange experienced some difficult years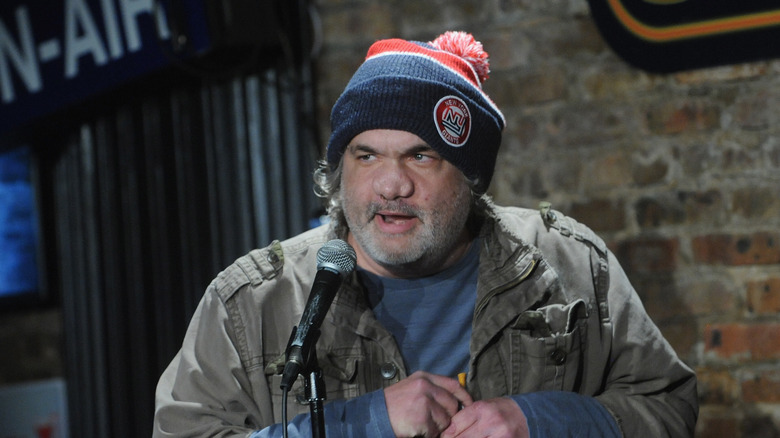 Bobby Bank/Getty Images
Comedian and actor, Artie Lange has been working in entertainment, starting as a stand-up comic, since 1987. His big break came eight years later when he was cast as a series regular on "Mad TV," which led to another recurring role on "Norm" starring Norm MacDonald, in 1999. But he's probably most known for his work with Howard Stern, appearing in nearly 600 episodes of "The Howard Stern Show" with the famous shock jock.
In the movie "Elf," Lange played the role of a department store Santa — when Buddy questions his authenticity, a hilarious brawl ensues. In 2006, he co-wrote and starred in "Beer League" with Ralph Macchio. That same year, he began an eight-episode stint on "Rescue Me."
Though the funny man continued to get work, he was struggling in his personal life. As reported by ABC News, Lange attempted suicide in 2010. Having experienced drug addiction for much of his adult life, he found himself in trouble with the law more than once. In 2017, TMZ reported that the actor was picked up by police for possession of heroin and cocaine. Two years later, he entered a rehab facility after another drug-related arrest. In July 2022, the comic shared on Twitter, "Happy to announce that I've completed the NJ drug court program. [Thanks] to my family and friends and fans for all your support." He also announced he'd be taking a break from his podcast, "Artie Lange's Halfway House."
If you or anyone you know needs help with addiction issues, help is available. Visit the Substance Abuse and Mental Health Services Administration website or contact SAMHSA's National Helpline at 1-800-662-HELP (4357).
If you or anyone you know is having suicidal thoughts, please call the National Suicide Prevention Lifeline​ by dialing 988 or by calling 1-800-273-TALK (8255)​.
Andy Richter isn't just a friendly face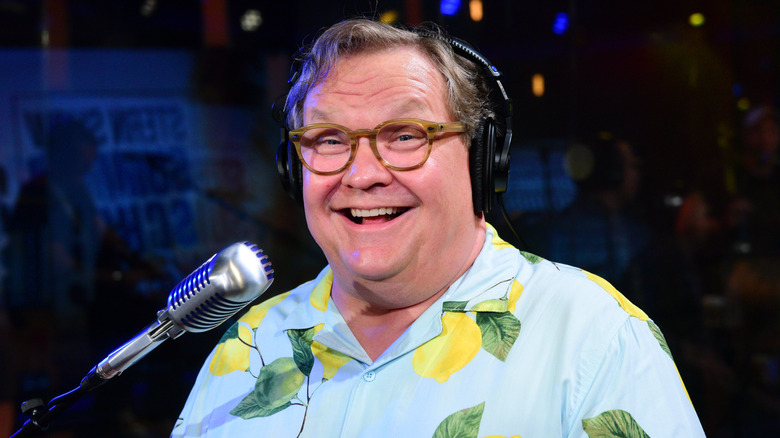 Vivien Killilea/Getty Images
Most will recognize actor and comedian, Andy Richter as Conan O'Brien's comedic sidekick. He accompanied the uber-tall late-night host on his various talk shows for the better part of two decades. But Richter has actually been acting since 1993, appearing in television, and film, and doing voice work. Before his role in "Elf" he'd appeared in movies like "Dr. T. & the Women" and "Scary Movie 2," as well as TV shows like "Just Shoot Me" and "Malcolm in the Middle." He also scored his own show, "Andy Richter Controls the Universe," which lasted two seasons and ended right before "Elf" was released.
The star continued securing regular work in the business, and in 2008 the actor got quite busy, landing recurring roles in two animated series, "The Penguins of Madagascar," and "The Mighty B!," starring Amy Poehler. He may also look familiar from his small role as Coach Ford in "Love, Victor."
While "Conan" may have ended in 2021, Richter still has plans to collaborate with O'Brien in the future. "We're gonna do something together again," he told Newsweek in 2022. "We're not that old! We have a few decades left in us and we're gonna eventually reconnoiter and do something." He wasn't just a sidekick on O'Brien's shows, either — he was also a writer, garnering himself several Primetime Emmy nominations.
Michael Lerner isn't just grumpy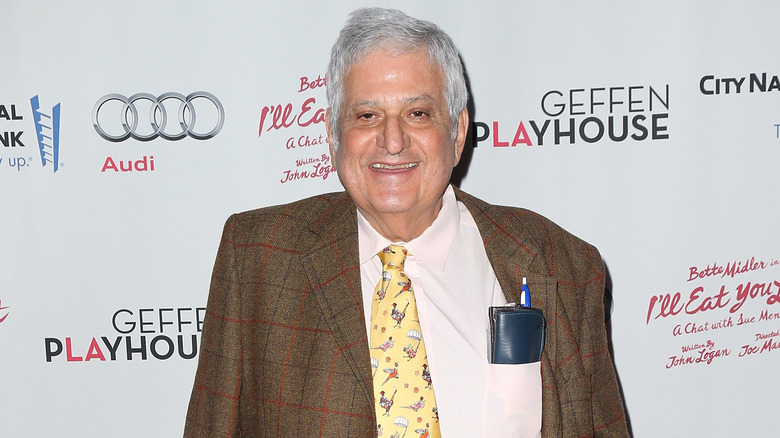 David Livingston/Getty Images
If there was any character in "Elf" that was more of a Grinch than Walter Hobbs, it was his boss, Fulton Greenway, portrayed by veteran actor, Michael Lerner. It was Greenway's horrid behavior that ultimately pushed Hobbs to see that he needed to change. Before "Elf," Lerner spent about four decades doing a ton of TV shows, like "The Brady Bunch," "Barnaby Jones," and "Hill Street Blues." He landed a few movies as well, including his Academy Award-nominated role in 1991's "Barton Fink."
In the 2000s, the actor continued to get more movie roles such as "Yonkers Joe" with Chazz Palminteri and "Mirror Mirror" with Julia Roberts, a role in which he got to cozy up to the ultra-famous actor in an intimate scene. "I've never had a more pleasant job before," Lerner joked to Clevver TV at the premiere, before adding they got to share some funny moments together. In 2013, he snagged a recurring role on "Glee" and in 2014, he appeared in "X-Men: Days of Future Past" with another "Elf" co-actor, Peter Dinklage.
In 2022, he went on to depict film producer, Louis B. Mayer in the movie, "First Oscar." Based on a true story, the drama depicted the making of the first documentary film to win an Academy Award — "Moscow Strikes Back," filmed by Russian frontline cameramen during World War II.
Ed Asner remains a screen icon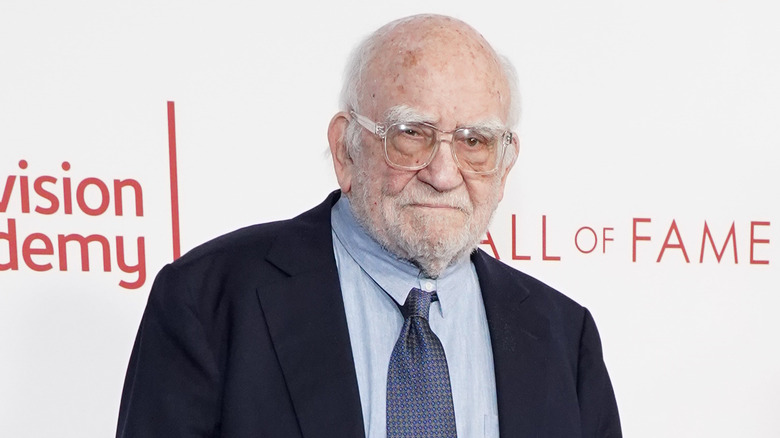 Rachel Luna/Getty Images
Award-winning actor, Ed Asner has been a staple of American television since 1957. Best known for his role as Lou Grant on "The Mary Tyler Moore Show," in 1977, Asner's character got his own show, a drama called "Lou Grant," which aired for five seasons. Both shows earned the actor Golden Globe trophies.
In the '80s and '90s, Asner continued to work, with a good chunk of his credits voicing characters in animation. Fast forward to 2003, and he was cast as Santa Claus in the movie "Elf." Curiously, it wouldn't be the first or the last time the actor played jolly old St. Nick. The actor has actually played the role of Santa eight times in both voice roles and live-action appearances. Another wildly popular role of Asner's was as Carl Fredrickson, which bore his likeness, in 2009's "Up."
There just seemed to be no slowing down for Asner, who was still acting in his 70s and 80s. At 89 years old, he appeared in five episodes of the hit show "Dead to Me," and that wasn't even his last work as an actor. In fact, though Asner died in 2021 at the age of 91, some of the work he filmed prior was released posthumously. In what was likely his last interview, Asner told The Hollywood Reporter that he loved working on "Elf," saying, "Will Ferrell is a genius and the funniest man I came across since Ted Knight."
James Caan left quite the legacy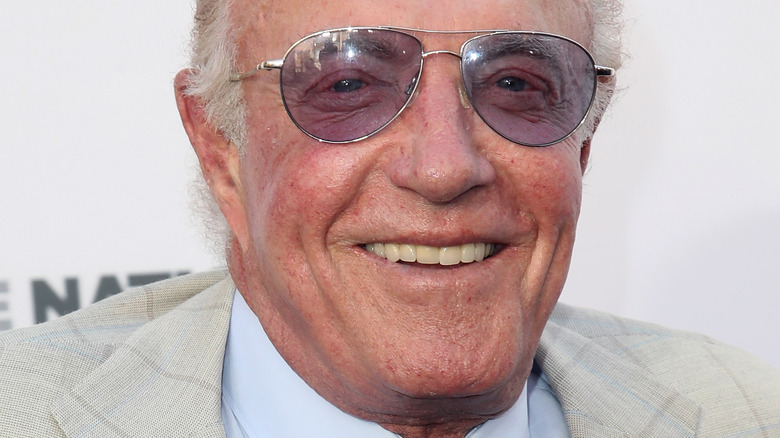 David Livingston/Getty Images
James Caan began his acting career in 1961. But it would be more than ten years until he got the role he was most known for, as Sonny Corleone in "The Godfather." His performance in the film earned him an Academy Award nomination in 1973. The actor continued to tackle roles in both television and movies. Be it in dramas such as "Misery," or comedies such as "Honeymoon in Vegas," he had a knack for bringing vulnerability to otherwise tough characters. That worked well for his role as Walter Hobbs in "Elf," who was initially skeptical of his son Buddy and refused to allow Christmas spirit into his heart until the very end of the movie. 
After "Elf," Caan moved on to more movie roles such as "For the Love of Money," "Blood Ties," and "The Good Neighbor." His final role came in 2021 when he joined an all-star cast of iconic veteran actors for "Queen Bees," centered around women at a senior's home. The actor sadly died in 2022, due to coronary heart disease and a heart attack. Caan was survived by his five children, James, Jacob, Alexander, Tara, and Scott, who is also an actor.