Why Will Ferrell Thought Elf Would Ruin His Career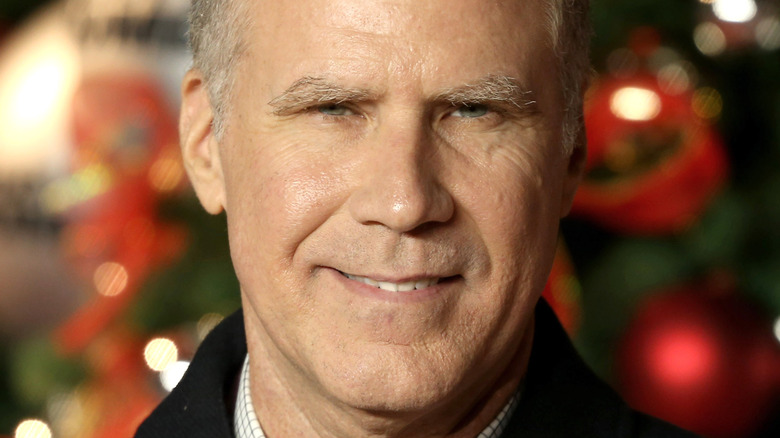 Fred Duval/Shutterstock
During the holidays, there's no better feeling than curling up with a warm blanket and watching your favorite movies. Of course, there is no shortage of holiday-themed movies, and for those who celebrate Christmas, there are a plethora of gems that can be found airing on television or streaming during the end of the year. Movies like "A Christmas Story," "National Lampoon's Christmas Vacation," "Scrooged," "Home Alone," "Love Actually," "Christmas With the Kranks," "It's A Wonderful Life," and more have been delighting viewers for years. In fact, holiday movie marathons have become a staple of the season for many.
According to The Conversation, it is believed that people are so fond of holiday-themed films because it provides them with an outlet to escape from whatever problems of the world are happening outside of their door. It's also claimed that viewers like to see a world that could be, as well as offer comfort during what can be a difficult time for many.
While many Christmas movie lovers have their favorite flicks to watch each year, one movie has become a huge fan favorite since its release. "Elf" is one holiday movie that seems to play on repeat during the season, but at one time the film's star Will Ferrell had mixed feelings about the project.
Elf has become a modern Christmas classic
If you're a fan of holiday films and comedic performances, then "Elf" is likely the perfect movie for you. The story follows Buddy, played by Will Ferrell. Buddy was given up for adoption as a baby and found himself stowing away with Santa and finding a home at the North Pole. Adopted by one of Santa's own elves, Buddy didn't fit in as he was much bigger and less talented at toy-making than the others. Once Buddy was told the truth about his parentage, he set out to New York City to find his biological father. Of course, Buddy has no idea how to navigate the big city, and hilarity ensues, per Roger Ebert.
The movie offers up so much holiday cheer with Ferrell's child-like performance as Buddy, as well as high comedy in scenes such as Buddy's snowball fight in Central Park. Of course, fans can't help but quote the film, which offers up some memorable lines such as "You sit on a throne of lies!" and "I'm singing! I'm in a store and I'm singing!" (via PopSugar). The film also has a stellar cast that includes James Caan, Zooey Deschanel, Bob Newhart, Ed Asner, Mary Steenburgen, Peter Dinklage, and Jon Favreau — whom Ferrell reportedly didn't get along with (via IMDb).
Although "Elf" has become a modern holiday classic, at the time of its release in 2003, Ferrell was worried that the role could severely damage his film career.
Will Ferrell had serious reservations about Elf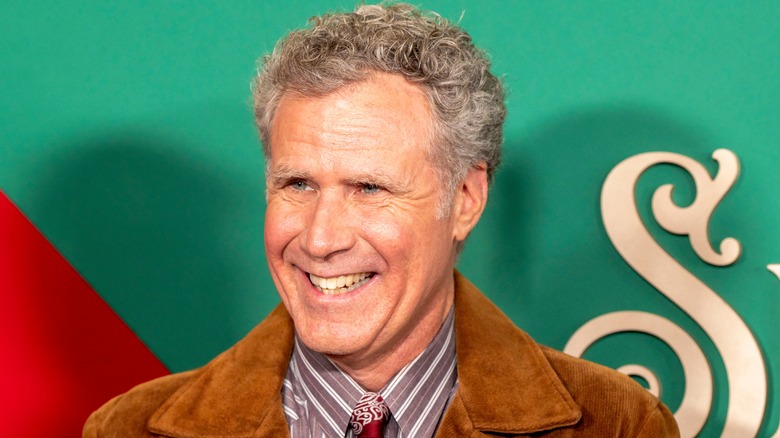 Ron Adar/Shutterstock
While "Elf" has become one of the most popular Christmas films, Will Ferrell wasn't always so sure about the project. In 2018, the former "Saturday Night Live" star told James Corden that while filming the flick he was a bit worried that he could destroy his career. "This is either going to be a home run or people are going to go, 'Whatever happened to you? Why did you do that one about the elf?'" Ferrell recalled thinking.
In 2021, Ferrell recalled his fears about the film again when he sat down with The Hollywood Reporter. The actor confessed that after running around New York City in a green elf suit and bright yellow tights, he may be banned from Hollywood altogether. "Boy, this could be the end," he remembered saying to himself during production. However, while the film was being screen tested, audiences appeared to love it, which allowed Ferrell to move on to other films such as "Old School," which he also thought had the potential to damage his career. Instead, that movie made $87 million at the box office (via Backstage).
Whether you love or hate "Elf," there's no doubt that Will Ferrell's popularity only grew because of the holiday film, and it certainly didn't hurt his career.