How Did Al Roker And Jerry Seinfeld Meet?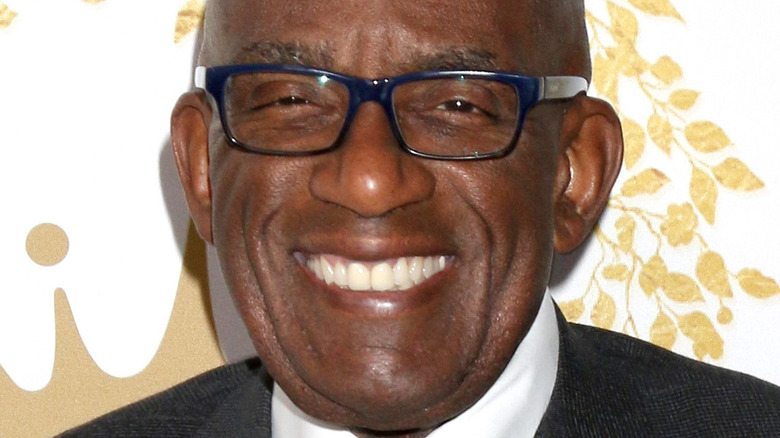 Kathy Hutchins/Shutterstock
Celebrities Al Roker and Jerry Seinfeld share a connection that goes back to years before they were well-known names. In a 2009 interview on "The Howard Stern Show," Roker explained that he initially didn't seek out a career in television. Instead, a professor of his helped him get his first role in broadcast TV when he was a sophomore in college. This gig came with a $10-per-newscast salary, and it took some getting used to for the TV personality. "I was just kind of doing funny stuff," Roker said of his early days on television. "I was nervous in the beginning, but after a while, ... you're just you."
Seinfeld, on the other hand, had an interest in TV from a young age. While on "The New Yorker Radio Hour" podcast in 2018, Seinfeld revealed that he "couldn't get enough of" watching comedies on TV as a kid. Though he was unsure that he could become a successful comedian, Seinfeld ultimately decided to go after this dream. "The truth is I really didn't think that I could, and I didn't really care whether I could or I couldn't," Seinfeld said. "I just got to this point where I was so in love with it that I just decided, 'What's the difference? What's the difference?' It seemed much more important to me to do the thing you want to do than success or failure." 
Roker and Seinfeld first crossed paths as the two were pursuing their career goals.
Al Roker and Jerry Seinfeld met in college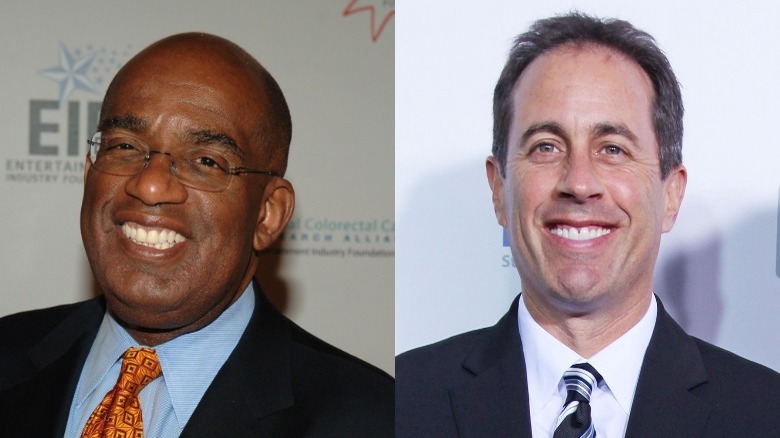 Bryan Bedder & Mike Coppola/Getty
Long before they became recognizable public figures, Al Roker and Jerry Seinfeld were once classmates in college. Roker revealed this fact in his 2012 memoir, "Never Goin' Back." The two met as they attended a class at the State University of New York at Oswego. 
"There was a kid from Long Island in that class. A quiet guy who wanted to do stand-up comedy. Maybe you've heard of him. Jerry Seinfeld?" Roker wrote. He further explained that Seinfeld transferred to Queens College after his sophomore year at SUNY in order to "be closer to the stand-up scene in NYC." "Imagine what he could've achieved if he'd stayed in Oswego for the full four years," Roker joked in the book.  
In 2010, the former schoolmates reunited when Seinfeld appeared on The Weather Channel and was interviewed by Roker alongside Tom Papas for their NBC series, "The Marriage Ref." Previous to this, Seinfeld called on Roker to play a cameo role in his eponymous hit television series, "Seinfeld."
Al Roker played himself on his former classmate's series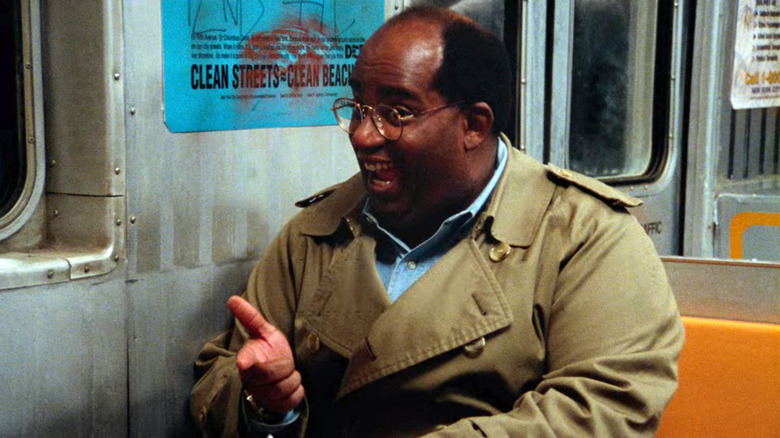 NBC
Celebrities Jerry Seinfeld and Al Roker are former college classmates who have occasionally crossed professional paths in the decades since their time in college together. Perhaps their most notable collaboration came when Roker appeared on the hit '90s TV series "Seinfeld" in 1993. Roker appeared in a brief cameo in "Seinfeld" Season 5, Episode 10 ("The Cigar Store Indian").
Throughout the episode, a TV Guide magazine travels back and forth between a variety of characters. In the final moments of the episode, Elaine Benes (Julia Louis-Dreyfus) examines the magazine just in time to recognize Roker sitting in front of her. Evidently, Roker looks back on the episode fondly. In 2017, he posted a throwback video clip of the episode on his Facebook account. "#TBT – that moment in '93 when I was on Seinfeld...." he wrote. Notably, he also views the episode as instructive in a very important way.
When he spoke on Justin Long's "Life is Short" podcast in 2022, Roker revisited the episode and discussed how it provides an educational opportunity on institutional racism. "Well, I think an episode like that is actually pretty instructional about today ... " Roker said before adding. "I think Jerry Seinfeld of the 'Seinfeld' sitcom would have thought himself probably a liberal and certainly a person who's very tolerant, and yet it shows how ingrained in a sense institutional racism is. ... It's there, and the episode points that out, in a comedic way, but it does."