Whatever Happened To Caitlyn Jenner's First Wife, Chrystie Scott?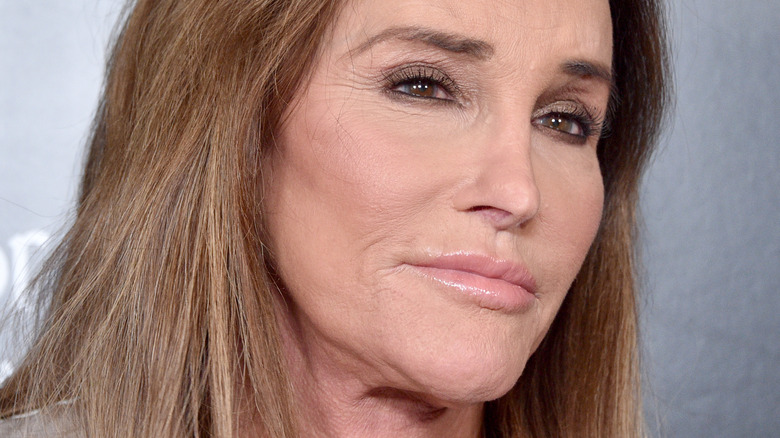 Gregg Deguire/Getty Images
Caitlyn Jenner has lived many lives in just one lifetime. She first found fame as a highly decorated Olympic athlete, winning a Gold medal at the 1976 Montreal Olympics and setting a world record. After that, Caitlyn was best known as the stepfather of Khloé, Kim, and Kourtney Kardashian, as well as the father of Kylie and Kendall Jenner. After years on TV, Caitlyn and Kris Jenner filed for divorce, Caitlyn wrote a tell-all, and Caitlyn began to fully transition.
That's not where Caitlyn's story stops, though. Since transitioning, she has managed to alienate the entire Kardashian family, and earned a lot of criticism for her homophobic and transphobic remarks, according to Rolling Stone. Caitlyn even took her public persona one step further and ran an ill-fated campaign for governor of California in 2021 against Gavin Newsom. Although pro-Trump, Caitlyn was criticized by both parties for being deeply problematic, per the Los Angeles Times. "There was nobody that I ever saw that came forward and vouched for Caitlyn Jenner that had any credibility," an expert assured the outlet.
While Caitlyn may never be known as a politician, she has already made a mark as a father and husband. Fans are undoubtedly most familiar with Caitlyn's third wife, Kris Jenner, but Caitlyn had other marriages before Kris, including her complicated relationship with Chrystie Scott.
Chrystie Scott had a hard time adjusting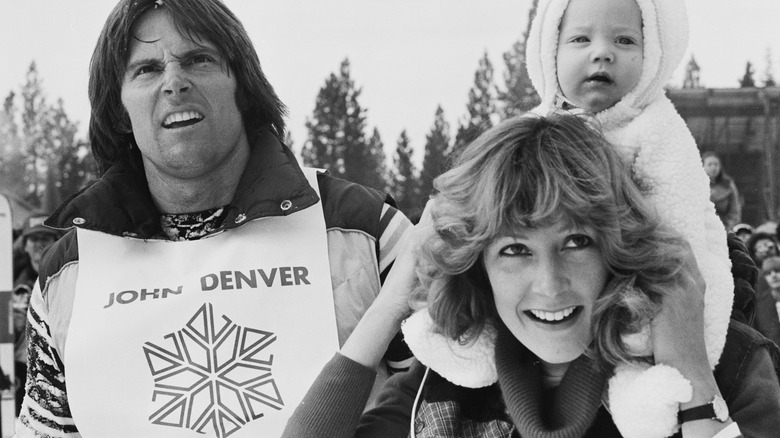 Michael Ochs Archives/Getty Images
When Caitlyn Jenner and Chrystie Scott got together back in the 1970s, everything seemed like a dream come true. They were married for almost a decade and welcomed two children, Burt and Cassandra. Scott, who has worked as both an actor and a flight attendant, said that she has struggled to come to terms with Caitlyn's identity in the years following their divorce.
Scott claimed Caitlyn talked to her about struggling with his gender identity early in their marriage. "I was really pleased that he shared that intimacy with me, that he trusted me with his deepest, darkest secret," Scott said during an interview with "Good Morning America." But eventually, the marriage began to break down, something Scott attributed to Caitlyn struggling to adapt to changes in her career following the 1972 Olympics. Scott claimed a few years after their 1981 divorce, Caitlyn told her he was planning to transition, per the Mirror. "I cried for two days straight," she said.
Years later, when Caitlyn did finally transition, Scott had a hard time accepting this change. "Bruce was my husband, and Bruce was an athlete. When I first saw Caitlyn, I couldn't stop staring. It was a shock and still is," she told the outlet. But Scott isn't Caitlyn's only ex-wife to distance themselves after their divorce. As far as anyone knows, things between Caitlyn and Kris Jenner are positively icey.
Caitlyn Jenner isn't on good terms with her other ex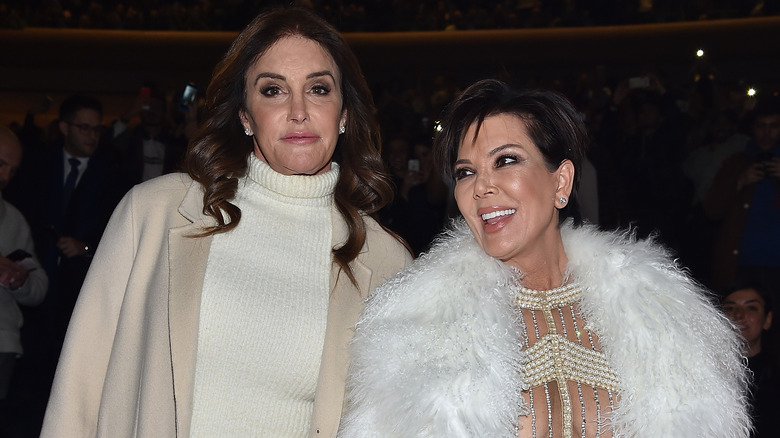 Dimitrios Kambouris/Getty Images
When Caitlyn Jenner publicly came out and announced her plans to transition in 2015, it seemed like the Kardashian family (as well as her ex-wife, Kris Jenner) was behind her. "Keeping Up With the Kardashians" did a special episode about it, and throughout the following season, Caitlyn would grab dinner and hang with the family just like old times. However, around this time, things majorly broke down between Caitlyn and Kris.
In 2017, Caitlyn published her memoir, "Secrets of My Life," which shed light on her marriage to Kris and life with the Kardashians. It was after that that almost all communication stopped. One sticking point for the family was Caitlyn's claim that Robert Kardashian knew O.J. Simpson was guilty but chose to defend him anyway. "It is so shady that Caitlyn came over and gave me the book...'" Kim Kardashian complained during an episode of "KUWTK" (via Grazia). "I've always had Caitlyn's back. But she is a liar. She is not a good person." Kris was equally angry about the book.
As for Caitlyn, she wishes she could be closer to all of them, but it seems like the damage is done. 'I would say from my standpoint, our relationship is not as good as it should be," Caitlyn said during an appearance on "Big Brother" (via the Daily Mail). "I don't have any hard feelings towards [Kris]. We did a great job and this and that. Yeah, I wish it was closer, but it's not."