Selena Gomez Gets Real About The 'Beauty Myth'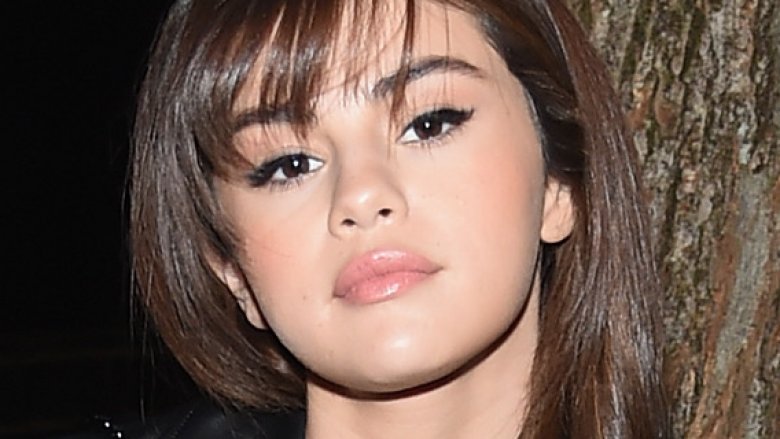 Getty Images
Selena Gomez is blasting society's expectations of women — and supporting body positivity for all.
Early on Tuesday, March 20, 2018,  Selena Gomez took to Instagram to share a video of herself with her friends, cruising the waters of Australia's Sydney Harbour on a yacht. And, in the caption, the "Bad Liar" singer called out those who've criticized her body after paparazzi photos of the former Disney Channel star were shared online, showing Gomez in a bikini — and giving fans a close look at her kidney transplant scars.
In an apparent response to the haters, Gomez tackled the issue of the "beauty myth," explaining that it's not feasible for any woman to live up to society's standards to look a certain way. "The beauty myth — an obsession with physical perfection that traps modern woman in an endless cycle of hopelessness, self consciousness, and self-hatred as she tries to fulfill society's impossible definition of flawless beauty," Gomez wrote in the caption of the vintage-styled video.
She continued, "I chose to take care of myself because I want to, not to prove anything to anyone," adding, "Wind in her sails. 🌈💜."
As Nicki Swift previously reported, Gomez received a kidney transplant in 2017 as a result of her lupus diagnosis. Her friend, actress Francia Raisa, had given one of her kidneys to the singer. Speaking about the operation, Gomez told the Today show in October 2017 that Raisa had saved her life. "I guess I got to the point where it was really kind of life or death," she said.
Though the kidney saved Gomez's life, it didn't come without complications. After the initial surgery, Gomez's artery broke and she had to have emergency surgery, as Raisa explained to W magazine. Doctors took a vein from her leg in order to create an artery for Gomez's new kidney, which is, presumably, why Gomez has a large scar on her leg in the paparazzi photos of her on the yacht.
Since receiving the kidney transplant, Gomez has reportedly gotten back together with her ex-boyfriend Justin Bieber. However, in recent weeks, the pair appear to have cooled off, as they're apparently working through some "issues." Regarding Gomez, a source told Entertainment Tonight, "She's still working hard, looking after her health, and doing what's good for her," noting, "Justin isn't walking all over her."
We're glad to hear that Gomez is making herself a priority.