What We Know About Brooke Baldwin's Husband, James Fletcher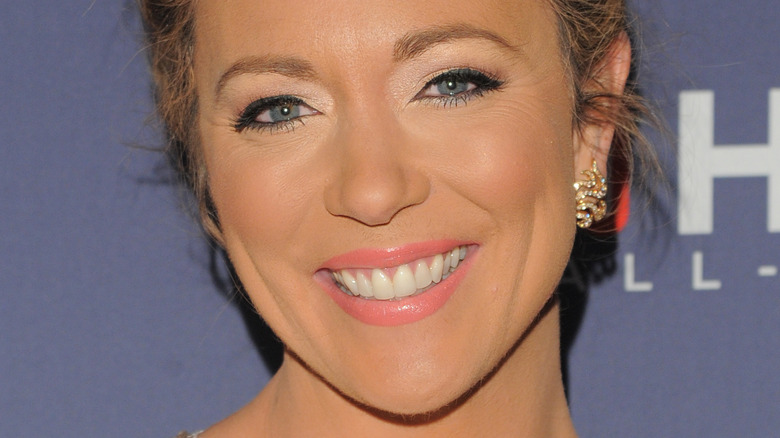 Ron Adar/Shutterstock
Fans collectively gasped in awe when journalist Brooke Baldwin quit her CNN job in 2021. The full-time news anchor started reporting at the popular news outlet in 2008, per Deadline. As it turns out, Baldwin's career was a bit of a happy accident. Baldwin's role on CNN came unexpectedly as she was temporarily replacing an employee who suddenly left. Then, the seemingly short-term gig turned into something bigger and she secured a top spot on the show.
Upon her exit from CNN, Baldwin stated, "The next chapter of my life will be focused on what I love most about my work: amplifying the lives of extraordinary Americans and putting my passion for storytelling to good use," per Deadline. She elaborated on her future plans, revealing that she was working on her debut book called "Huddle: How Women Unlock Their Collective Power." The book was then published in April 2021.
While Baldwin's professional life has been marked by great success, what's the status of her personal life? Well, the CNN alum appears to be head over heels in love with her husband, James Fletcher, who also has a strong interest in politics and storytelling.
Brooke Baldwin and James Fletcher are madly in love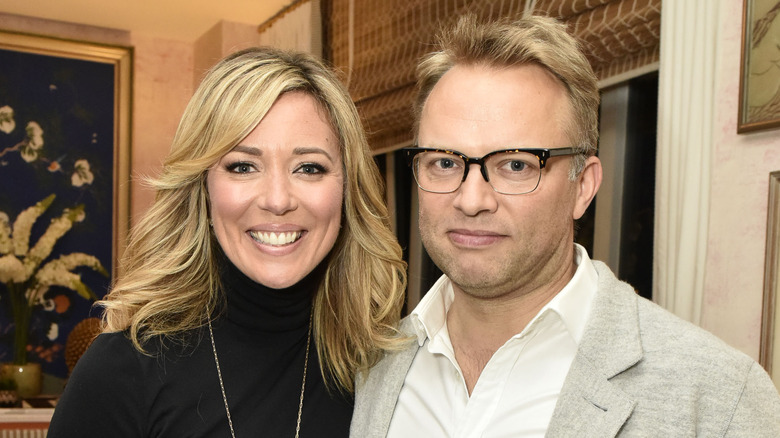 Eugene Gologursky/Getty Images
According to The U.S. Sun, James Fletcher and Brooke Baldwin tied the knot in May 2018. They dated for a couple years before their engagement, initially meeting at a holiday party. Apparently, sparks were flying when they first met. When Baldwin asked him to join her in New Orleans for a New Year's Eve special she was hosting, Fletcher decided to come along.
Fans can follow the lovebirds' adventures on social media, as Fletcher has been featured in a number of Baldwin's Instagram posts. In a May 2022 anniversary post, she shared a few romantic photos of the two, including them on their wedding day. She wrote, "@jamesfletchernyc and I found each other slightly later in life... and even though we speak the same language, we come from vastly different cultures which is challenging and enriching all at once." She then described his remarkable qualities, adding, "He is a world traveling, James Bond, martini-drinking, loyal, funny, brilliant, stubborn, 'by myself/no fuss,' faithful, loving, trench-digging, culinarily blessed, wicked strong kinda guy." The proof is in the pudding, as Baldwin has several photos of the pair traveling together!
James Fletcher directed the documentary The Accidental President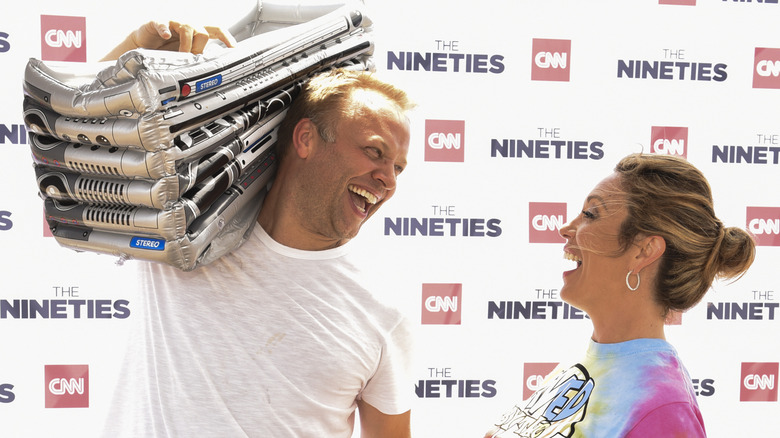 Rodin Eckenroth/Getty Images
So, what does James Fletcher do professionally? According to his Instagram bio, he's the producer and director of the political documentary "The Accidental President," which examines Donald Trump's 2016 presidential campaign. Many of Fletcher's social media posts promoted the film. In a 2020 post, he shared a humorous video featuring Jerry Springer. As he excitedly chanted "Jerry!" to the camera, Springer, who was sitting right next to him, playfully asked, "Why are you yelling? I'm right here." In the caption, Fletcher explained, "I've been working on a film for the last 2 years and I'm not allowed to post the trailer just yet. One of our interviewees graciously played along with my juvenile request... after we'd just finished a serious political interview." Fletcher's wife, Brooke Baldwin, took to the comments section to show her support, writing, "Hi husband. I'm so excited for you to share this film with the world... it's time."
Fletcher talked further about "The Accidental President" in an interview with ScreenSlam. He spoke articulately and sharply, making his political stance crystal clear. Fletcher's passion for politics — particularly in Trump's unlikely presidency — motivated him to make the film. He shared, "If a game show host becoming the most powerful person on the planet does not deserve some serious investigation, I honestly don't know many things that do."