Did Donald Trump Jr. Have An Affair With Danity Kane's Aubrey O'Day?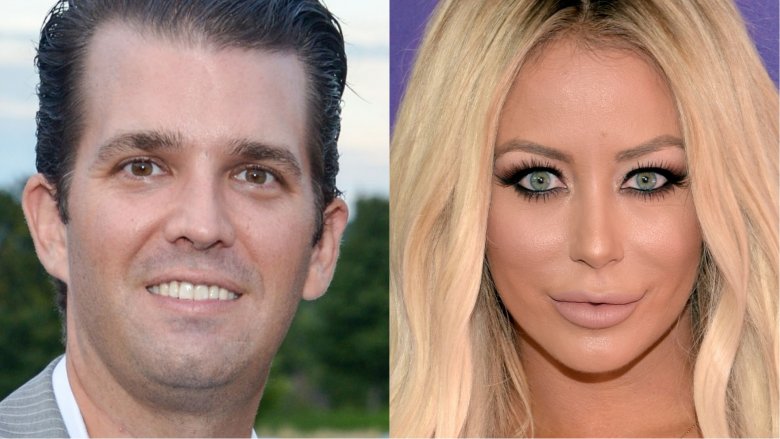 Getty Images
Rumor has it that Donald Trump Jr. may have cheated on his wife with singer Aubrey O'Day.
Us Weekly reports that Donald Trump Jr. and Danity Kane's Aubrey O'Day had an affair back in 2011. According to the magazine, Donald Jr. and O'Day met while the girl group member was on the fifth season of Donald Trump's reality TV show The Celebrity Apprentice. A source said, "Things started up with Aubrey and Don Jr. toward the end of the taping."
But the alleged affair reportedly wasn't just a fling. Another source told Us Weekly that their relationship was "serious" and that Donald Jr. had told O'Day that his marriage to his wife, Vanessa Trump, was ending, apparently leading O'Day to believe that their romance was the real deal. "When it started, they were very serious all of a sudden," the insider revealed. "He told her it was over with his wife, that they were separated and he didn't love her — all of that stuff ... Aubrey fell for him hard. She thought they were going to be together for real."
A Page Six source further supported the story, telling the publication that Donald Jr. "pursued [Aubrey]," noting, "It was him who chased her." The insider explained, "He told her that his marriage was already in the process of dissolving."
However, Donald Jr. and O'Day reportedly wouldn't stay together for long. After allegedly starting their affair in late 2011, the two are said to have gone their separate ways in March 2012 — after Vanessa reportedly discovered emails sent between the two.
According to Page Six, Donald Jr.'s father had reportedly told him to "knock it off" when he learned about his son's affair. The publication also notes that Donald Jr.'s family "pressured [Don Jr.] to stay in his marriage."
While neither Donald Jr. nor O'Day has publicly commented on the story at the time of this writing, some have speculated that her song "DJT" is about her relationship with Donald Jr. In the song, O'Day sings about a man leaving her to return to his old life.
"I thought it was forever at the time, but maybe I was lying to myself," a man says on the track.
O'Day responds, "You want to believe that everything with me was a lie? A fantasy? And you want to go back and live in the life that you had — have — forever?"
He answers, "I'll always want you and I'll always wonder about it, but it doesn't matter because I have to stay here."
As Nicki Swift previously reported, Donald Jr.'s wife, Vanessa, filed for divorce from the president's eldest son in Manhattan Supreme Court on March 15, 2018. "After 12 years of marriage, we have decided to go our separate ways," the couple said in a joint statement at the time. "We will always have tremendous respect for each other and our families. We have five beautiful children together and they remain our top priority. We ask for your privacy during this time."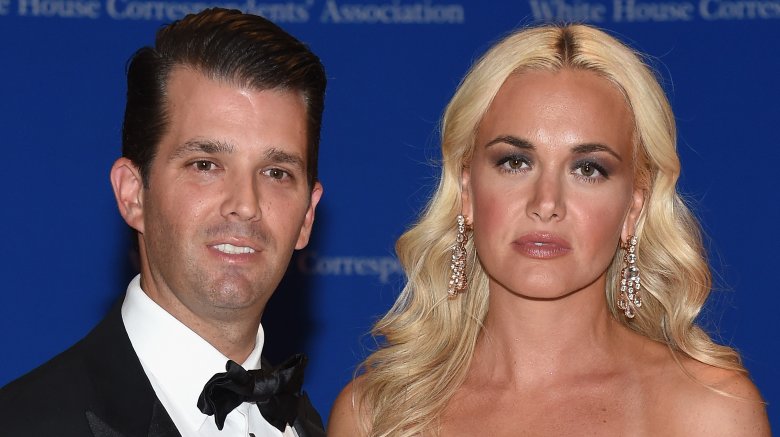 It's rumored that Donald Jr.'s busy schedule running the Trump Organization had put strain on his relationship with Vanessa. However, other reports indicated that Vanessa was uncomfortable with the attention her family's received since her father-in-law took office, citing Vanessa's February 2018 hospitalization after receiving an envelope in the mail containing a suspicious white powder. The substance was later determined to be cornstarch.