Who Is Dacre Montgomery's Girlfriend, Liv Pollock?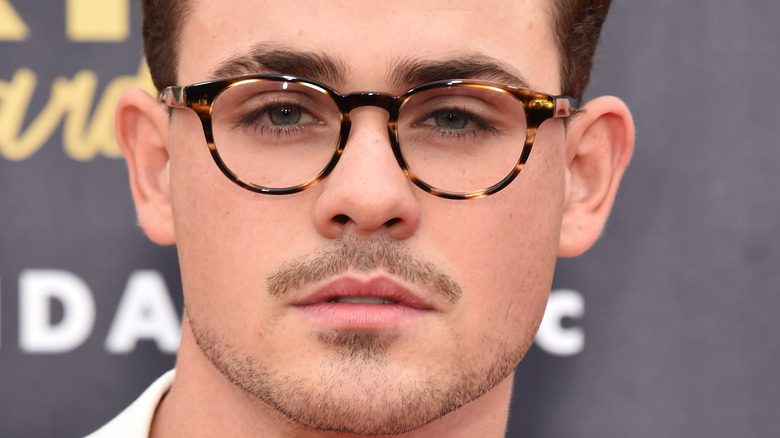 Alberto E. Rodriguez/Getty Images
Dacre Montgomery stole the hearts of many with his breakout role as Billy Hargrove in Netflix's mega-hit show "Stranger Things." His incredible performance as the menacing brother of Maxine "Max" Mayfield (played by Sadie Sink) captivated viewers and critics, earning Montgomery a "Scene Stealer" nomination at the MTV Movie & TV Awards in 2018, per IMDb. Though he has since enjoyed a highly successful career, the Australian-born actor is quick to credit "Stranger Things" for changing his life, telling Esquire Singapore in 2020, "It really moved the needle for my career, which I don't take for granted in any way. I feel really fortunate."
Since starring in the popular science-fiction/supernatural series, Montgomery continued to land major acting projects, including a supporting role in Baz Luhrmann's "Elvis" biopic, and his own starring rom-com, "The Broken Hearts Gallery." Per Deadline, he is also set to star in Dan Kay's upcoming film "Spider & Jessie," alongside Emmy-nominated actor and "Gifted" star Mckenna Grace. With his newfound fame, fans of Montgomery can't help but take interest in his personal life — more specifically, whether or not he's dating anyone. 
As reported by the Daily Mail, the Australian actor has been dating model Liv Pollock since 2017. Both hailing from Perth, the couple met through mutual contacts from work but supposedly got closer after they connected on social media and started talking. Together, they made their red carpet debut at the Emmy Awards in September 2018. So, who exactly is Pollock, and what else is there to know about their relationship?
An architure student, Liv Pollock moved to the U.S. to be with Dacre Montgomery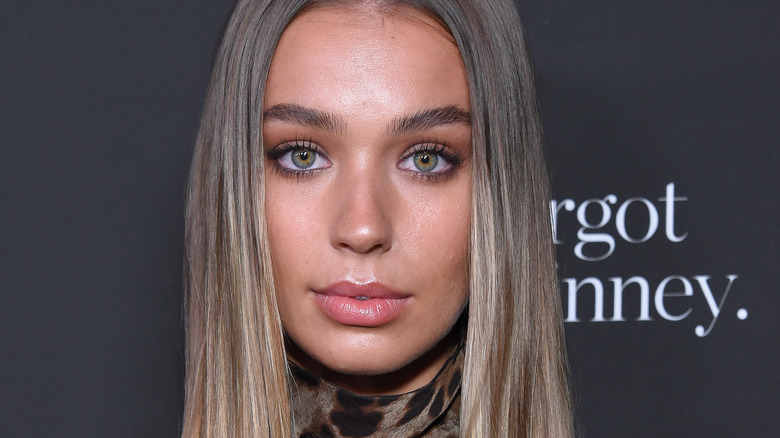 DFree/Shutterstock
Liv Pollock is a 23-year-old model who hails from Perth, Australia but is now based in Los Angeles. She moved to the U.S. in 2018 after deciding to take a gap year from studying architecture at the University of Western Australia to be with her boyfriend, Dacre Montgomery. "I'm having a gap year from architecture to explore and travel as I believe life experiences are an equally powerful means of learning," she told The Daily Telegraph in 2018. Currently, Pollock is signed with Vivien's Models and is represented by The INDUSTRY Model Management in L.A. "Modeling for me has been incredible. It has allowed me to meet fantastic people and taken me traveling," Pollock told the outlet. "I will continue to pursue this career path coupled with finishing my architecture degree."
Aside from being a model, Pollock is also a health and fitness enthusiast. She shared the secret to her toned physique in her interview with The Daily Telegraph. "Staying active and healthy is of huge importance to me," she said. "Practicing yoga once a day as well as cardio-based exercises is something I always fit into my day-to-day schedule." She also loves to cook! In fact, Pollock has an entire Instagram account dedicated to her meals and recipes, from healthy salads to yummy desserts like vegan chocolate cake and Snicker bites. "Just a model who loves to eat," she wrote in her Instagram bio. "From my plate to yours, enjoy!" 
Liv Pollock and Dacre Montgomery bonded over their mutual love of design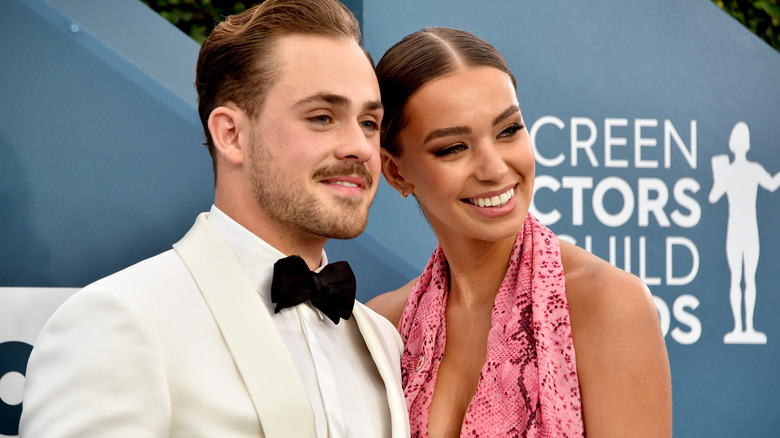 Gregg Deguire/Getty Images
In her chat with The Daily Telegraph, Liv Pollock shared that it was their mutual love of design that first drew her and her boyfriend, Dacre Montgomery, to each other. "We are both also really passionate about design — I'm studying architecture and Dacre has studied interior design," she said. Montgomery previously shares that he took up an internship with renowned designer Adam Hunter while he was on a shooting break in L.A. in 2018. "[It] was amazing. It kind of opened my eyes up to this whole other world of sourcing fabric, figuring things out, and figuring out how spaces would work," he said in an episode of "GQ's Actually Me." The 28-year-old added, "I'm really interested in lighting, and how that affects our mood. I don't want to get too Kanye on everyone here but I definitely think it has a big impact on us."
Despite Montgomery's massive fame and success, Pollock told the Daily Telegraph that it never affected the dynamics of their relationship. "It doesn't change anything, our relationship has been built on our similar values and an adventurous nature," she said. The 23-year-old added, "Just because his career places him within the public eye, doesn't and would never be a factor that we would let influence our relationship, nor should it." To this day, Pollock and Montgomery appear to be going strong as ever, having celebrated their fourth anniversary as a couple last November.