How William Shatner Really Feels About His Music Career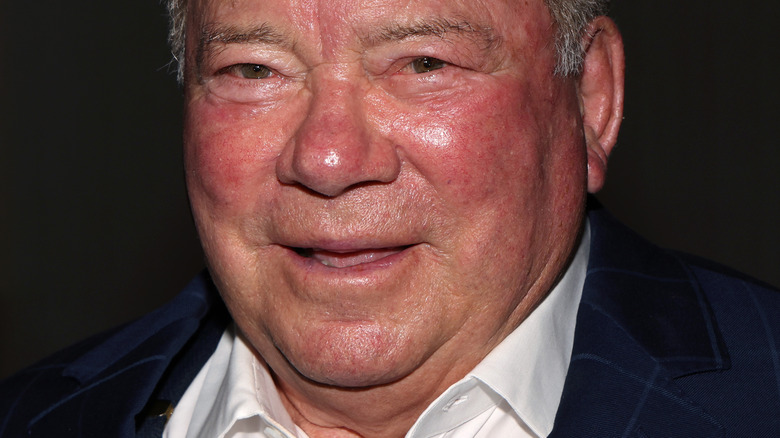 David Livingston/Getty Images
Actor William Shatner might be best known to audiences for his role as Captain Kirk on "Star Trek," but there's a lot about Shatner that even longtime fans might not know. Case in point: In addition to his acting roles, Shatner has also had a career in music and spoken word — a significant departure from the fictional USS Enterprise. 
In 2004, Shatner released the album "Has Been." Produced by songwriter and composer Ben Folds and boasting Shatner's legendary cover of "Common People," originally by Britpop band Pulp, "Has Been" earned a respectable 7.5 rating from the notoriously picky reviewers at Pitchfork. The record remains a fan favorite and a kitschy karaoke classic.
Shatner's transition into music was an unexpected career move, but his heart is in it. His music spans multiple genres, including a metal album titled "Seeking Major Tom," released in 2011, per the Washington Post, the 2013 country album "Why Not Me?" and a 2018 Christmas album called "Shatner Claus." But his recording career began decades before, in 1968 when Shatner released the experimental spoken-word album "The Transformed Man." Shatner was credited as "Captain Kirk of Star Trek" on the original album cover. This record has long been considered a pretentious oddity, but music lovers have re-appraised "The Transformed Man" as an underrated masterpiece in recent years.
While none of Shatner's records have eclipsed his iconic acting career, he clearly loves to make music — and make it his way.
William Shatner knows his music is strange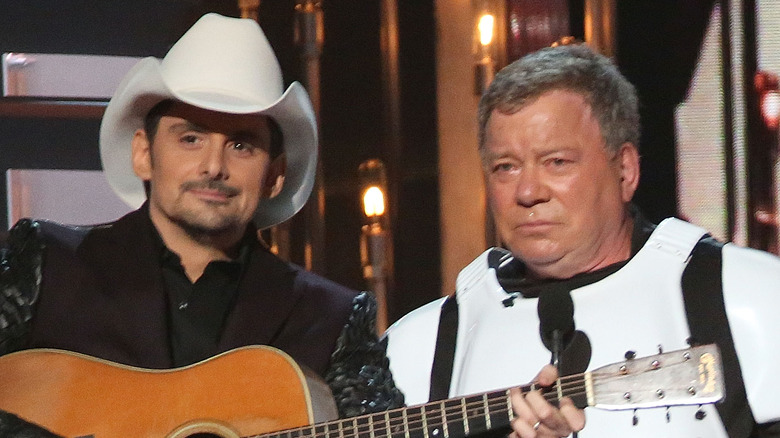 Taylor Hill/Getty Images
William Shatner received a 1976 Grammy nomination in the Best Spoken Word Recording category for his avant-garde interpretation of Elton John's "Rocket Man," per the Recording Academy, but he isn't in music for the awards.
As Shatner told Newsweek, "I'll tell you the truth, the album 'The Transformed Man' is much more extensive than just 'Tambourine Man' and 'Lucy in the Sky With Diamonds.' So yes, in the beginning, it bothered me that people singled them out and poked fun at them. They didn't know what I was doing. But since these people only heard 'Tambourine Man,' I went along with the joke." One of Shatner's collaborators, Joe Jackson, has echoed the same sentiment about Shatner's music career and the less serious turn that it has taken over time. He said of Shatner, per the Toronto Star, "He's wonderful, very musical, and very funny because he's so obviously in on the joke."
Speaking about his Christmas album, "Shatner Claus," Shatner shared that he isn't caught up in remaining true to tradition, either. He commented, per Parade, "Some of our songs are classics not done in a particularly classic way. I've bent the traditional songs a little bit and had fun with them."
Fortunately, it seems that Shatner's music and his sense of humor have transformed a new generation of fans.
William Shatner's music has had a ripple effect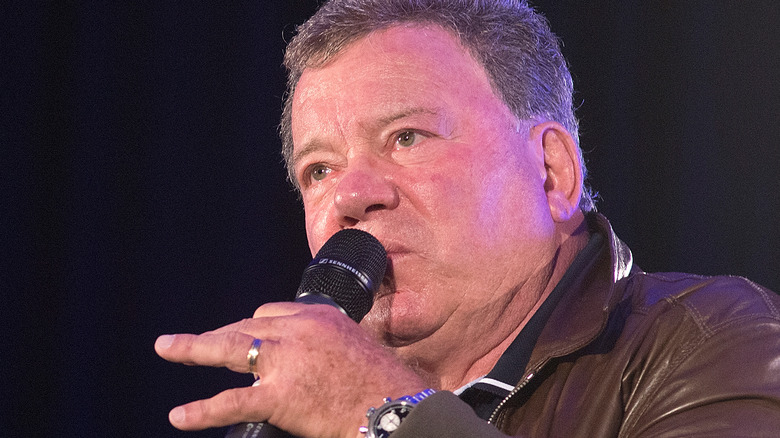 Beth Gwinn/Getty Images
Although his music career might not have turned out as he originally planned it, William Shatner's recordings have managed to influence other areas of the arts. In an interesting twist, his album "Has Been" soon saw an even greater cultural impact in the medium of dance. The album was adapted into a ballet production, "Common People," that was staged by the Milwaukee Ballet in 2007, as noted by the Milwaukee Ballet. The ballet itself took its name from the eponymous Pulp song that Shatner covered on the album.
Shatner's influence didn't stop there. The ballet "Common People" was then featured as the subject of the documentary film "William Shatner's Gonzo Ballet," which had its premiere at film festivals in 2009, per OnMilwaukee. A write-up on the documentary from Variety noted positively that the film linked both Shatner's career and the ballet production that resulted from it. 
Shatner spoke to OnMilwaukee about the documentary and he opened up about how he feels about "Has Been" and his unique musical legacy: "To me, it's one of the most creative things I've ever done. Thusly, the ballet and the documentary. That stands on its own, as well. It's uniquely its own. It combines the spoken word, the spontaneous reaction of people to a variety of things, and the approved ballet, itself. It not only has music and dance, it has words and becomes a documentary that is a unique piece of art in a separate medium."