Why William Shatner's Star Trek Castmates Didn't Like Working With Him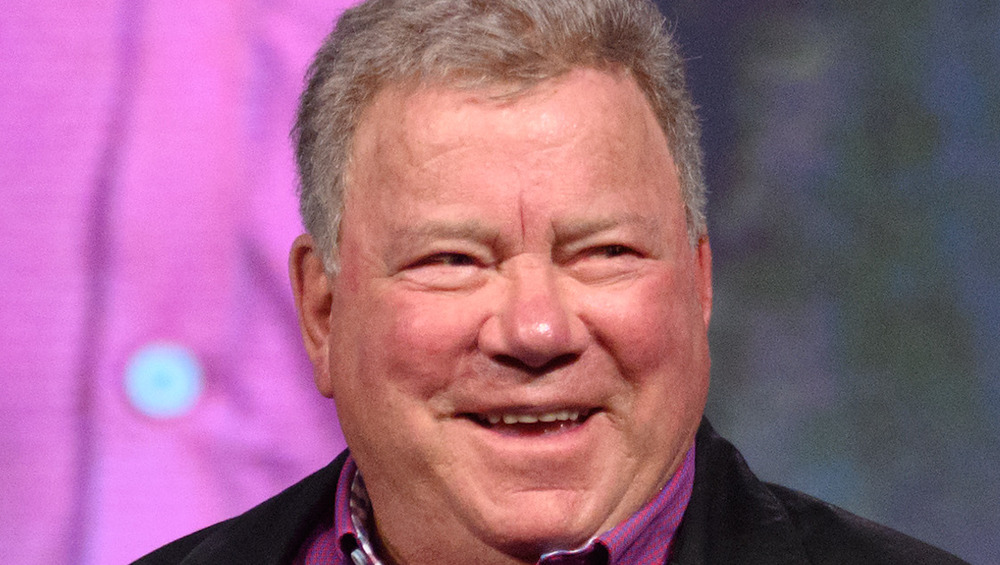 Daniel Boczarski/Getty Images
Throughout the original Star Trek series, the crew of the U.S.S. Enterprise worked together to explore new planets and to "boldly go where no man has gone before." Behind the scenes, however, cast members didn't always get along. And no one fell out with more people than William Shatner, who starred as the heroic Captain Kirk.
George Takei, who played Sulu, tangled with Shatner as recently as 2020, as The Independent reported. Appearing on actor David Tennant's podcast, the star described how hard it was to work with Shatner. He claimed that everyone in the cast had got along fine with the exception of their captain, and described the atmosphere as "William Shatner versus the rest of the world." Shatner fired back a tweet in which he claimed that they "barely saw George," adding, "He was in once a week at most — how would he know anything?"
As Screen Rant reported, James Doohan, who played lovable engineer Scotty, once admitted in an interview that he "wanted to thump him on more than one occasion." He bluntly declared: "I like Captain Kirk, but I can't say that I'm very fond of Bill."
He also clashed with a young Kirstie Alley on the set of Wrath of Khan, the second Star Trek movie. Alley revealed in an interview on the Howard Stern Show that he made no attempt to hide how much he hated her acting: Shatner even hired a tutor to work with the actress on her scenes.
William Shatner's relationship with Leonard Nimoy had its ups and downs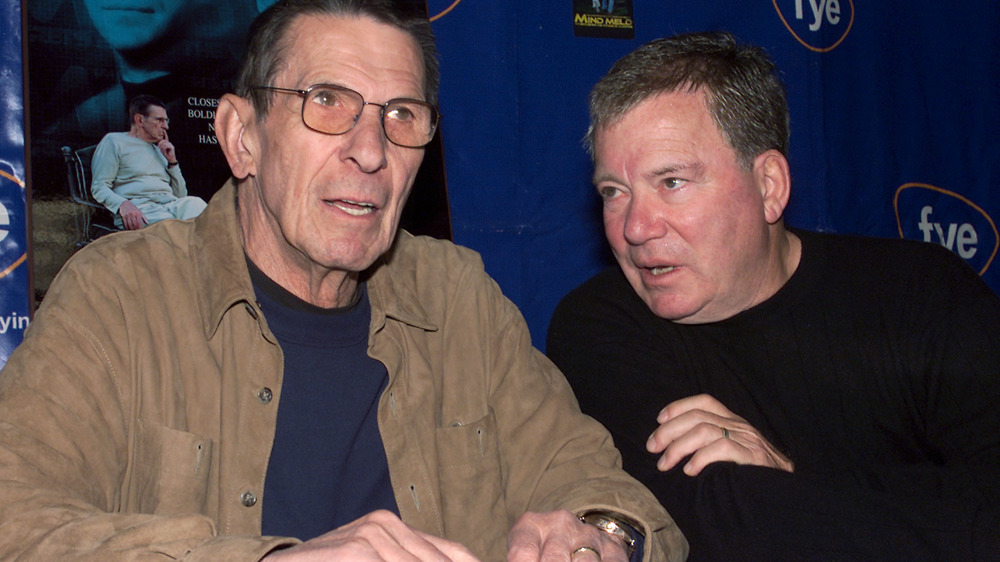 Kevin Winter/Getty Images
Leonard Nimoy, who played Spock, often clashed with William Shatner because of how unexpectedly popular his pointy-eared Vulcan character turned out to be. One showdown in the makeup room over a photographer saw them both storm back to their trailers and refuse to come out, as Michael Seth Starr's book Shatner recorded. The actor also reportedly stole Nimoy's bicycle on several occasions.
"Bill's energy was very good for my performance, because Spock could then be the cool individual," Nimoy later commented, as per The Daily Beast, describing their relationship as "very competitive" like "a sibling rivalry," according to PBS. He described how Star Trek started to receive a lot of fan mail about the character Spock after its debut, which meant that NBC passed down orders to give more of a spotlight to Nimoy. "Well, that can be a problem for a leading man who's hired as the star of the show," Nimoy observed, as per Shatner.
The pair reconciled in the decades following the series and built a deep friendship, although they fell out again in 2011 when Shatner's documentary included Nimoy against his wishes, per ThoughtCo. After Nimoy died in 2015, Shatner stated that he loved his co-star "like a brother," adding, "We will all miss his humor, his talent, and his capacity to love."