The Historic Event That Inspired Chris Rock To Have Kids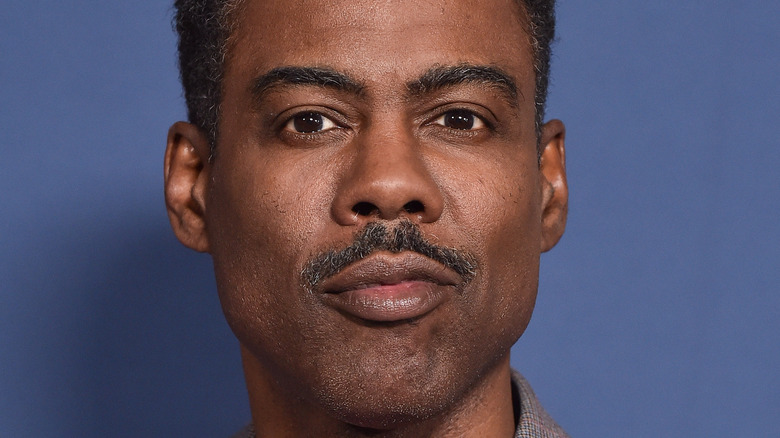 DFree/Shutterstock
Chris Rock may be one of the most well-known comedians of our time. He's been in the entertainment industry for decades in a variety of roles. The beloved funnyman had his career lined up since his early years.
His big screen debut took place in 1987 with "Beverly Hills Cop II," per IMDb, and then he went on to spend three years on the cast of "Saturday Night Live." The fan-favorite comedic sketch show is a stepping stone for many famed comedians, however, Rock admitted that his time on "SNL" was difficult and he wasn't able to find a nice balance. "I never worked as hard as I should have at 'SNL,'" Rock confessed to Rolling Stone in October 2017. "I wasn't getting sleep, and I wasn't eating, and the focus was all off. Fluffing lines," he recalled. Rock later returned to "Saturday Night Live" as a host, and has had immense success with other comedic gems such as "In Living Color."
While the comedian has been vocal about his life, one factor he has been pretty hush about is his two children. "Being a comedian, 80 percent of the job is just you notice sh*t. [...] You notice things people don't notice," Chris Rock told Vulture in 2014. "You try to give yourself other things to focus on. I always say, my children saved me from my miserable self." His children undoubtedly have impacted his life in many ways, yet he almost didn't have children.
Chris Rock decided to have children after 9/11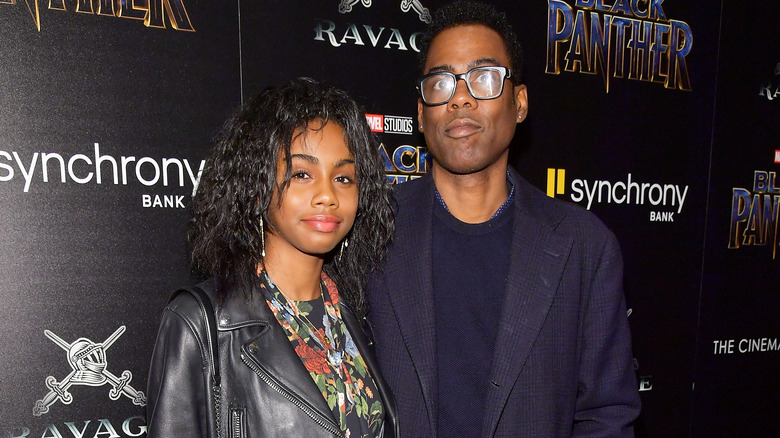 Roy Rochlin/Getty Images
When it comes to Chris Rock's two daughters, Lola and Zahra Rock, with his ex-wife, Malaak Compton-Rock, Rock couldn't be more proud. Lola and Zahra understandably play a huge part in Rock's life, however many are surprised to find out that the funny man almost didn't have children. In an interview with Oprah in June 2022, the "SNL" alum revealed that he and his now ex-wife didn't decide to have children until after 9/11.
"Our child is such a 9/11 baby. I said to myself, 'The world's falling down, and what have I done with my life?'" he quipped. "We've been married five years, but we've never planned anything — it has always been about today. After September 11, I said, 'It's time. Let's have a baby.'"
The comedian revealed that there were many aspects of fatherhood that he was looking forward to including simply "being happy." Rock has made it clear that his two daughters will grow up in a different world than him, mainly due to representation. "I mean, I almost cry every day," Rock revealed in an interview with New York Magazine. The star continued that he drills his daughters every day to ensure their safety is a top priority. Rocks' relationship with his daughters is proof that wishes do come true as the "Bad Company" actor has basked in the glory of fatherhood and embraced the lessons throughout the journey.
Chris Rock adores fatherhood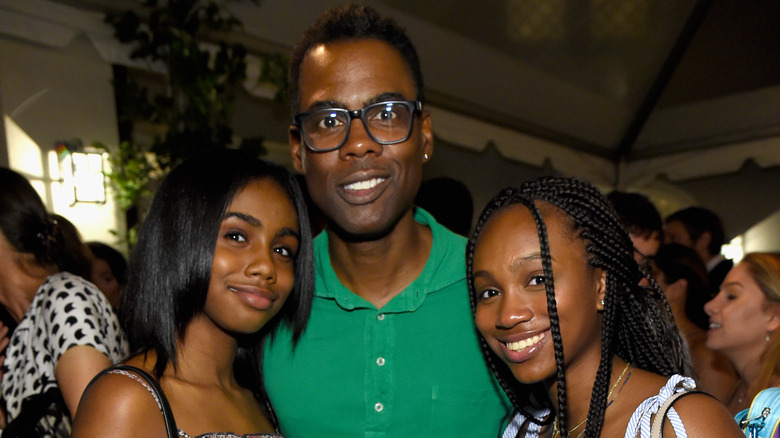 Kevin Mazur/Getty Images
Chris Rock is a man of many talents — add most doting father to the list. Nothing makes the "Grown Ups" actor more proud than raising his two daughters and he's enjoying every moment of fatherhood. "When I hear people talk about juggling or the sacrifices they make for their children, I look at them like they're crazy because 'sacrifice' infers that there was something better to do than being with your children," Rock shared via Fatherly.
The comedian further proved that there is no better feeling than being with his children and recalled missing his family while being on set at times. "Being with my kids is the best, most fun thing. It's a privilege. It's not something I call a sacrifice," he continued.
While life generally has its ups and downs, Rock is taking it day by day. "Every day I'm proud to be a dad. Every morning. Every evening. You know, I just live in the moment," Rock revealed in an interview with Chicago Parent. Currently, his two daughters have grown up to be a splitting image of the famed star. Regardless of what life has on tap for the comedian, we're sure he's taking it in stride.