Logic, Wife Jessica Andrea Confirm Separation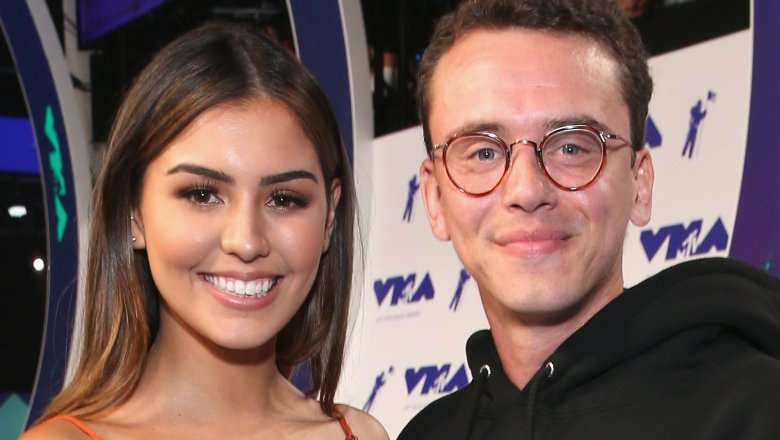 Getty Images
It's over for Logic and his wife.
The "1-800-273-8255" rapper just commented on his relationship with his wife, Jessica Andrea. On Tuesday, March 20, 2018, Logic, whose real name is Sir Robert Bryson Hall II, took to Twitter to share that he and Jessica have gone their separate ways. "After two years of marriage, we have come to the loving conclusion that we are much better as friends," Logic said in a text image post (via E! News). "As entertainers, we have made every aspect of our lives public, yet we would appreciate your respect and privacy on this issue."
Dismissing rumors that either he or Jessica had cheated, the 28-year-old continued, "At the same time, we would like to shut down speculation and potential internet clickbait as to the 'why' in how this happened, or the 'who might have done what to whom.' It's very simple: It just didn't work out." Logic went on, "There is no anger involved. No fighting, no cheating, no nothing. We love each other and will continue to support each other for the rest of our lives."
The artist then took the time to address his fans directly, telling them not to be upset. "Be happy that we could peacefully end this chapter of our relationship, beginning a new one full of love and happiness," he stated. "There will be no displays of anger or hatred that tear people apart; the public will not be made to choose sides. There are no sides, there is just us. Two people who loved each other in marriage and will continue to love each other for the rest of our lives."
Jessica shared the same statement on her Instagram page.
As Nicki Swift previously reported, Logic and Jessica were rumored to have split after two years of marriage. However, the pair hadn't publicly confirmed the news at the time. According to reports, neither Logic nor Jessica have filed for divorce yet.