How NCIS' Diona Reasonover Really Feels About Pauley Perrette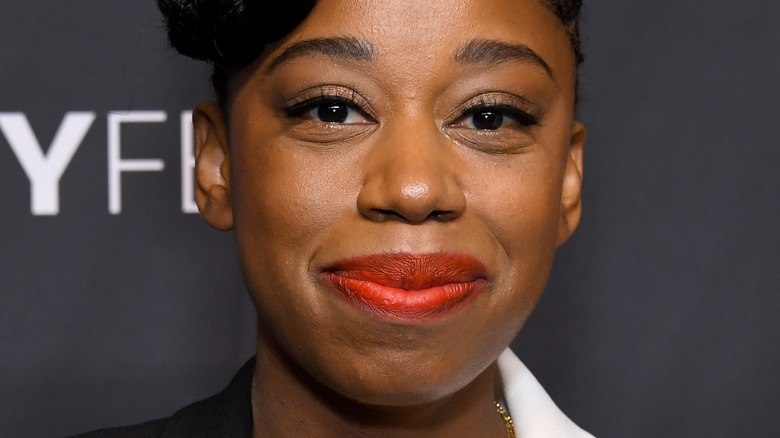 Jon Kopaloff/Getty Images
The long-running CBS television series "NCIS" has seen its fair share of drama since its first episode aired in 2003. In the series, the special agents of the Naval Criminal Investigative Service have taken on terrorists, serial killers, and plenty of run-of-the-mill murderers, but it turns out that some of the most interesting drama on "NCIS" was actually occurring behind the scenes. 
Like any other series that has aired for nearly two decades, the cast has seen its fair share of shakeups. From Sasha Alexander's exit in Season 2 to Emily Wickersham's departure in Season 18, it's never fun to watch a beloved character leave the franchise. However, the most scandalous "NCIS" cast exit came when Abigail Sciuto actress Pauley Perrette semi-abruptly left the Navy yard for good in Season 15. According to TMZ, things got dicey between Perrette and series star Mark Harmon after a dog-biting incident in 2016, eventually leading to her departure. 
To replace the NCIS chief forensic scientist, CBS cast actress Diona Reasonover as Kasie Hines, who first appeared on the series only shortly before Perrette's last episode. Although joining the cast of such an established television series couldn't have been easy for Reasonover as a relative newcomer, she had the benefit of getting to work with her predecessor for a period. In fact, she once spoke about this learning experience and what it was like to briefly work with Perrette.
Reasonover has spoken highly of Perrette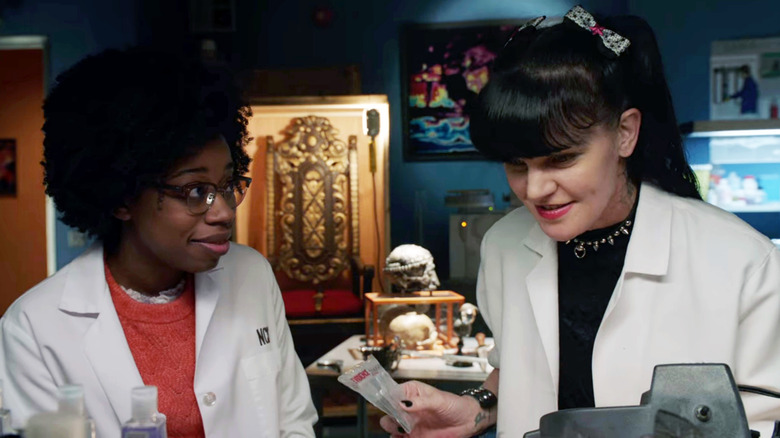 CBS
It certainly doesn't seem like we should expect former "NCIS" stars Pauley Perrette and Mark Harmon to embrace each other on a red carpet anytime soon (via Twitter). However, that doesn't mean all of the cast's behind-the-scenes interactions were quite so dramatic. Luckily, it sounds like there was no drama at all between Perrette and her scientific successor, Diona Reasonover. 
Shortly after Reasonover began her run on the show, she was interviewed by Parade, where she opened up about her character taking over for Perrette's. Reasonover shared, "Pauley was so warm. She gave me this huge hug. She could see that I was nervous, and she told me, 'Just be yourself,' and it was so comforting. It was so nice because it was like, 'Oh, yeah, they like me. That's why I was cast. They like me.'"
In an interview with TV Insider, Reasonover additionally addressed some of her nerves, saying, "I was really worried coming into a show that was already established. 15 years is a long time. People know [the series] and people love it. To be coming in as the new person in this dynamic is really hard."
In the years since Reasonover joined the cast, "NCIS" fans have watched a number of other cast members join and/or leave the series, but like Ms. Sciuto for the first decade and a half of the show's run, Ms. Hines is now a constant and reassuring presence on the series. 
Reasonover's character has come into her own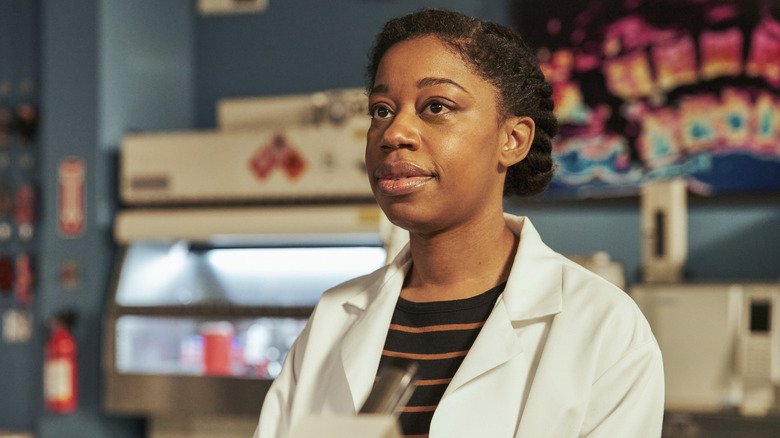 Sara Mally/CBS
Of course, the immediate danger of replacing any important character in a series is that the replacement will be either too similar or too different from what fans know and love. Although Diona Reasonover's Kasie Hines still delivers the quirky sense of science that Pauley Perrette's Abigail Sciuto practically trademarked, she's also let it be known that she is her own individual character. 
Since becoming part of the main "NCIS" cast in Season 16, Reasonover has appeared in more than 90 episodes of the CBS procedural, and her character has come into her own as a beloved member of the team. In fact, she's since faced a host of challenges that Sciuto never even saw coming. In "NCIS" Season 19, Hines was temporarily taken hostage when a suspect escaped interrogation, prompting the scientist to consider her ability to defend herself. Only 11 episodes later, she became temporarily trapped inside of her lab when she and Chief Medical Examiner Jimmy Palmer (Brian Dietzen) were exposed to a potentially deadly toxin. 
Behind the scenes, Reasonover has also blazed her own unique trail. In Season 20, Reasonover co-wrote the show's Thanksgiving episode and is set to appear in the three-part "NCIS" crossover with "NCIS: LA" and "NCIS: Hawai'i." When interviewed by Black Girl Nerds, Reasonover spoke at length about what she hopes fans will get from her role as Kasie Hines: "I do hope to normalize the idea of women and people of color in scientific roles and leadership positions because usually, it's not ultimately Kasie who cracks the case. That's Gibbs and Torrez and McGee and Bishop. But she is an integral part of this."