What Really Happened Between Pauley Perrette And Mark Harmon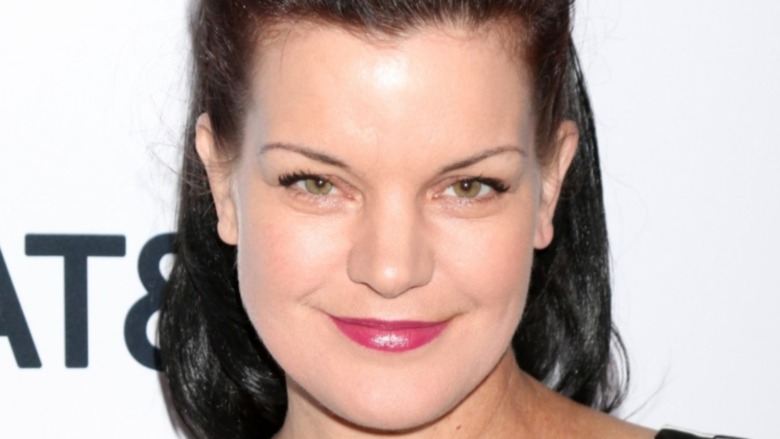 Shutterstock
When Pauley Perrette left "NCIS" in 2018, it was a big deal because she was a fan-favorite and one of the only original cast members. Perrette played forensic scientist Abigail "Abby" Sciuto for 15 years, and "NCIS" fans adored her character.
When Perrette's departure was announced, the actor was upbeat; there was no hint of drama. Perrette seemed like she was tired of playing Abby and needed a challenge. After shooting her last scene for the CBS series in April 2018, Perrette tweeted, "Finished shooting my last scene of 'NCIS' with @SeanHMurray @BrianDietzen @EmilyWickersham @WValderrama. Airs May 8th. LOVE Y'ALL!!!" Her sweet tweet included selfies of the actor with her "NCIS" co-stars.
Perrette's exit from the series was a love fest. CBS put out a statement about her departure that gushed about her. Deadline reported on the positive CBS statement about Perrette, "Pauley has been a valued member of both 'NCIS' and the CBS family for over 15 years ... we respect her decision to leave at the end of the season. We are grateful to Pauley for all her contributions to the series and making Abby one of the most unique characters on television."
But after Perrette left "NCIS," the actor told a completely different story. Keep reading to find out what happened between Perrette and Mark Harmon.
Pauley Perrette started spilling the true story on Twitter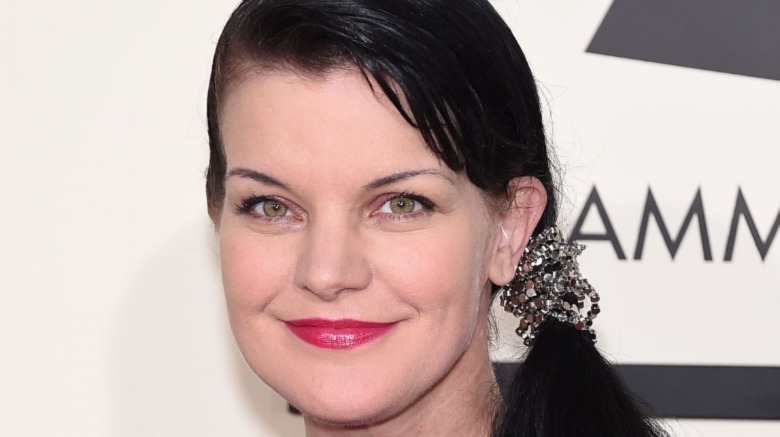 Shutterstock
Fans were upset and puzzled about why Pauley Perrette wanted to exit "NCIS." It was a mystery because Perrette was apparently the "most-liked female star" on primetime TV. As soon as her final episode aired on "NCIS," the dam started to break, and the real story about why she left began trickling out.
Perrette started spilling the truth about why she left "NCIS" on Twitter. On May 12, 2018, she tweeted there were "total lies" being told about her. The next day, the actor sent out a series of tweets with more hints on why she left the popular series. The actor tweeted that she didn't tell the truth before this because she wanted to "protect her crew," and claimed the "machine" kept her quiet. Another tweet hinted there were "multiple physical assaults" that happened and that "he did it." Perrette's dark tweets didn't include specifics, and fans began to question if someone had physically or sexually assaulted her.
The tweets from former forensic scientist Abby Sciuto started a Twitter tsunami from concerned fans and created a PR nightmare for CBS.
Here's what caused Pauley Perrette and Mark Harmon's fallout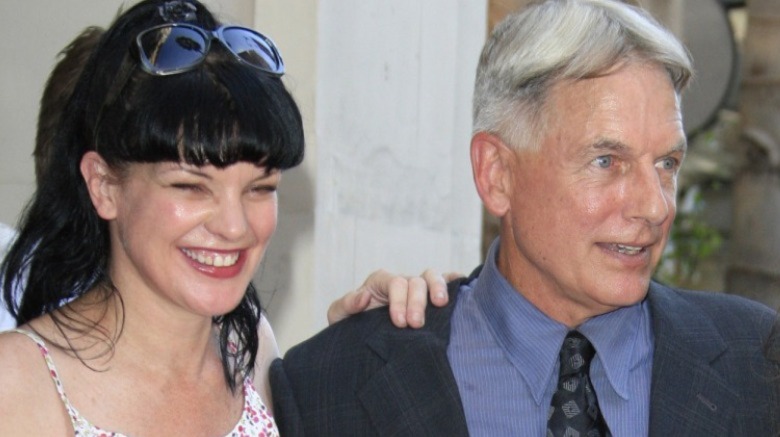 Shutterstock
The saga of Pauley Perrette's exit from "NCIS" and her war with Mark Harmon could be a TV script. The "NCIS" co-stars went to war with each other over a dog bite. Yep, it turns out that Perrette left the CBS series after 15 years because of the fallout over a dog bite. 
According to The Wrap, Harmon's dog Dave bit a crew member, who had to get 15 stitches. Harmon brought the dog back after the attack, which made people uncomfortable. Harmon is the main star and executive producer of the show. However, Perrette reportedly complained to the network brass about the dog. The former "NCIS" star's dog complaints caused the aforementioned fallout. Fans even found out that Perrette and Harmon had not shot any scenes together for two years!
The story about Perrette's departure from the series continued to trickle out. In 2019, the former NCIS star said she'd never go back to the show as a guest star. Perrette tweeted, "NO I AM NOT COMING BACK! EVER! (Please stop asking?) I am terrified of Harmon and him attacking me. I have nightmares about it." Vanity Fair reported on a deleted tweet by Perrette, who claimed she was "physically assaulted" and "lost my job" because she spoke out.
A few days after Perrette's 2019 tweets, TMZ reported that Harmon "body checked" his former co-star, angry after she reported him to CBS. Yikes! Per TMZ, Harmon and the network declined to comment on the "alleged body check."