Patrick Dempsey's Twin Sons Look Just Like Their Famous Dad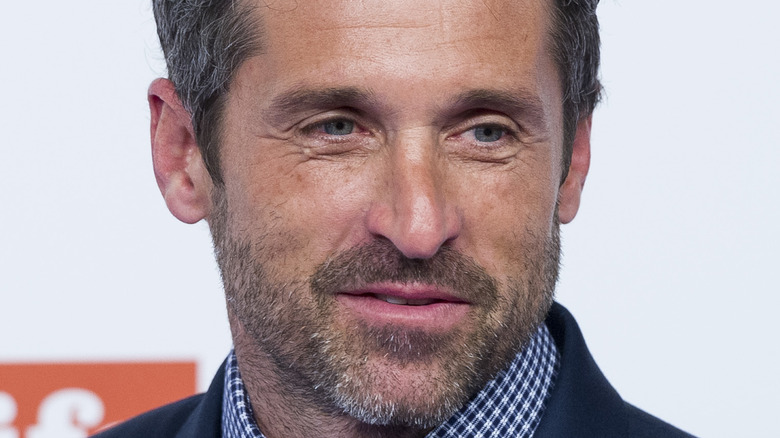 Juan Naharro Gimenez/Getty Images
Actor Patrick Dempsey became known as "McDreamy" because of his role on the long-running television series "Grey's Anatomy," with fans focused on his good looks even long after he departed from his role. He is also a father to three children with Jillian Fink, daughter Talula and twin sons Darby and Sullivan (via Closer Weekly). The eldest of his three children, Talula, has grown up to resemble her mother, while her younger brothers, twins Darby and Sullivan, appear to have taken after their father.
In an interview on "The Ellen DeGeneres Show," Patrick discussed the effect of the COVID-19 pandemic on his children, mentioning that his two younger children — who were 13 at the time — were being homeschooled and found it difficult not to have as much socialization (via People).
Photos that Patrick has shared of his children over the years show just how much twins Darby and Sullivan have come to resemble their actor father as they've grown up (via Closer Weekly).
Twins Darby and Sullivan look like dad Patrick Dempsey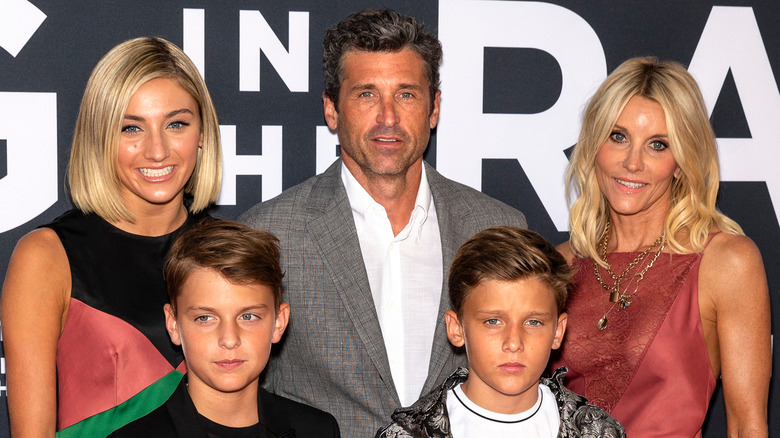 Ovidiu Hrubaru/Shutterstock
While Patrick Dempsey's Instagram doesn't always feature his three children, he has occasionally shared glimpses of his life with them. In one post, he wished twin sons Darby and Sullivan a happy 12th birthday, in which the boys can be seen standing in front of their father as he puts an arm around each.
Other photographs of the twins, such as in the red carpet snap shown above, make their similarities to their father much clearer to see. Both have brown hair that is closer to the naturally darker hair of dad Patrick, and their facial shapes and jawlines also look very similar to his. One throwback photo that Patrick shared of his sons when they were younger in a post to celebrate their 14th birthday shows both boys with noticeably lighter hair as they look in the direction of the camera with adorably serious expressions.
Patrick Dempsey has spoken about his children's interests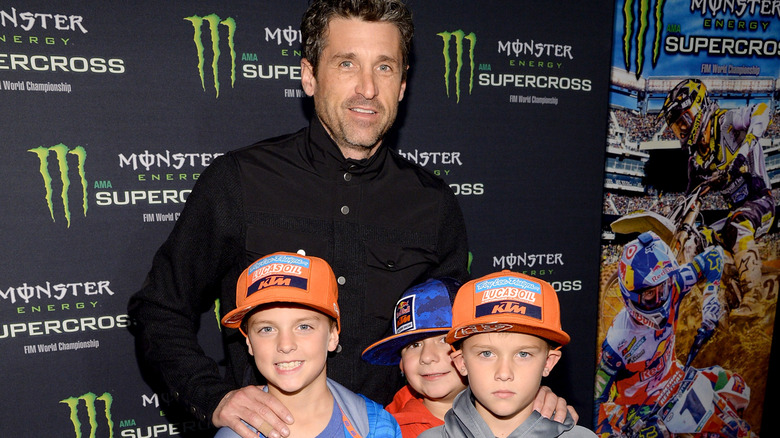 Michael Kovac/Getty Images
In an interview with People, Patrick Dempsey discussed parenting his children, including what they were interested in at the time. Darby, he said, was "passionate about" soccer, while Sullivan wanted to become an actor.
Patrick also spoke about his children in a 2007 interview with "Entertainment Tonight," when the twins were still infants. On whether or not he would allow his children to follow him into the entertainment industry, Patrick answered, "I think with your kids, whatever their passion is, you give your support. You give them the opportunity to try what they want to try" (via The Hollywood Gossip).
Based on Patrick's response to "Entertainment Tonight" and his mentioning that his son Sullivan would like to become an actor, it certainly sounds as though there's a chance that audiences could see Sullivan Dempsey's name in lights someday. It's clear that he and his brother Darby have the genes for it.