Fred Savage Sued For Alleged Harassment On Set Of The Grinder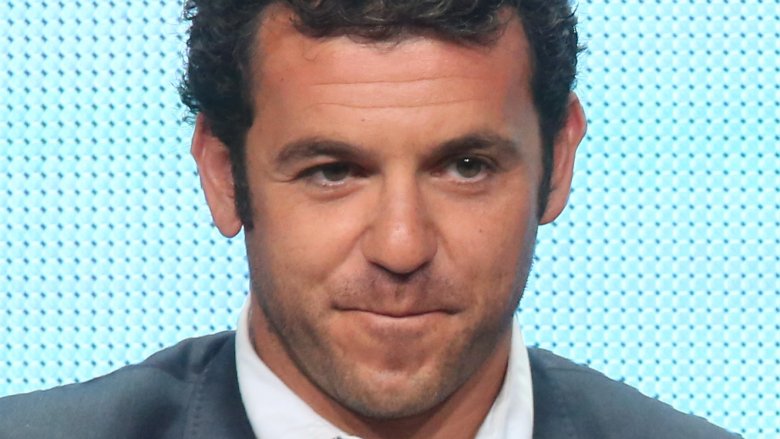 Getty Images
Fred Savage is facing serious allegations.
On Wednesday, March 21, 2018, Youngjoo Hwang, who worked in the wardrobe department on the set of Fox's The Grinder, filed a lawsuit against the series' star and Twentieth Century Fox for harassment, assault, discrimination, and battery, TMZ reports.
According to the publication's updated report, Hwang, who is being represented by the Cochran Firm, claimed that the 41-year-old actor had intimidated and created a hostile work environment for the one-season show's female crew members in 2015.
She went on to allege that Savage would give her dirty looks and become verbally abusive, claiming he once yelled, "It's so f**king annoying that I have to be nice to you when I f**king hate you!"
During one particular incident, Hwang said that while she was brushing dandruff off of Savage's suit jacket, he allegedly yelled, "Do not touch me with your hands," before he "violently struck" her arm three times.
While she later reported the alleged incident, Hwang claimed that Fox protected its star, saying that an executive producer on the show had told her, "I'm not even sure what Fred did constituted harassment and I don't think you should report it to H.R."
However, a source close to Savage told TMZ that the network had investigated the allegations at the time, but did not find any evidence, eye witnesses, or signs of inappropriate behavior when surveying video footage from the set. The insider called Hwang's claims "absolutely 100 percent false."
At the time of this writing, Savage has yet to comment on the allegations. However, Fox has since denied the claims. "Fox takes all allegations of improper conduct very seriously," the network said in a statement to Deadline. "We conducted a thorough investigation into these allegations and found no evidence of any wrongdoing on the part of Mr. Savage. We will vigorously defend against these unfounded claims."
As Nicki Swift previously reported, Savage's former Wonder Years co-star Alley Mills revealed in January 2018 that the beloved '80s TV series was canceled during its sixth season due to allegations of sexual misconduct against Savage and their fellow costar Jason Hervey.
In 1993, costume designer Monique Long, then 31, accused Savage and Hervey, then 16 and 20, respectively, of verbal and physical harassment. Savage and the show denied her claims, and Long eventually dropped the lawsuit after being paid off by the network. For her part, Mills called the allegations "completely ridiculous."
"I was completely exonerated," Savage had told SF Gate when asked about the accusations three years later. "I really don't want to talk about it. It was a terrible experience."