Chrissy Metz Opens Up About Stepfather's Abusive Behavior In Memoir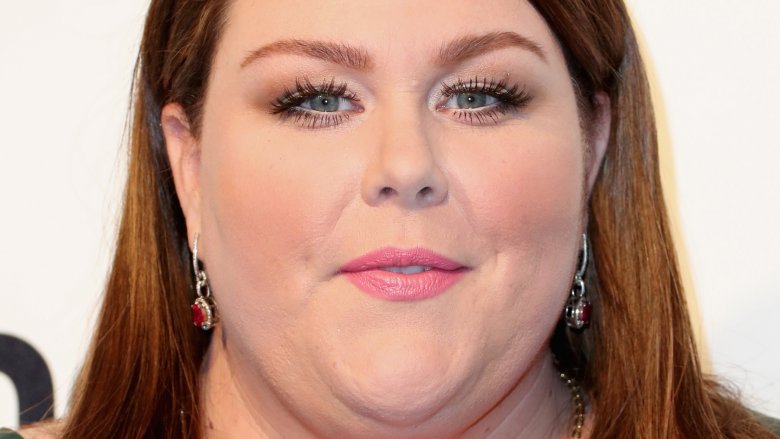 Getty Images
Chrissy Metz is opening up about her harrowing past.
On Wednesday, March 21, 2018, People released an excerpt from the This Is Us star's memoir, This Is Me: Loving the Person You Are Today, in which she wrote about the emotional and physical abuse she endured as a child from her stepfather.
Explaining that her biological father had abandoned her family when she was 8 years old, Metz wrote that her mother, Denise, eventually remarried, and the family moved in with Metz's stepfather, Trigger. 
"My mother was always at work, so she didn't see how he treated me," the 37-year-old actress wrote. "My body seemed to offend him, but he couldn't help but stare, especially when I was eating. He joked about putting a lock on the refrigerator. We had lived with a lack of food for so long that when it was there, I felt like I had to eat it before it disappeared. Food was my only happiness."
As a result, Metz started to "hide [her] eating," adding that her stepfather would often weigh her when she was in her teens. "He sat in a chair next to the scale as I got on. 'Good God almighty!' he yelled every single time," she wrote. "'Why are you getting fatter?'"
In the excerpt, Metz detailed that her stepfather would also physically abuse her. "I don't remember why Trigger hit me the first time. He never punched my face. Just my body, the thing that offended him so much," she continued, adding that by her teens, "the beating had escalated." She wrote, "One time he hit me, and I looked right in his face. If I had a gun, I thought, I would shoot you."
"Afterward, I was so upset with myself," Metz admitted. "How could I think that about this person I loved so much? Because I really did love him. This man did more for me than my father ever did."
According to People, Metz's stepfather later expressed remorse for his actions, and they're both in a more positive place these days. "We have a relationship now. I do love him and I do care about him," the actress, who previously wrote an empowering letter to her teen self, said, explaining that she doesn't regret her difficult childhood. "We all go through stuff. But I truly believe that everything that happened to me, happened for me. [I've learned] some beautiful lessons."
Metz's upcoming book, This Is Me: Loving the Person You Are Today, will hit shelves on Tuesday, March 27, 2018.